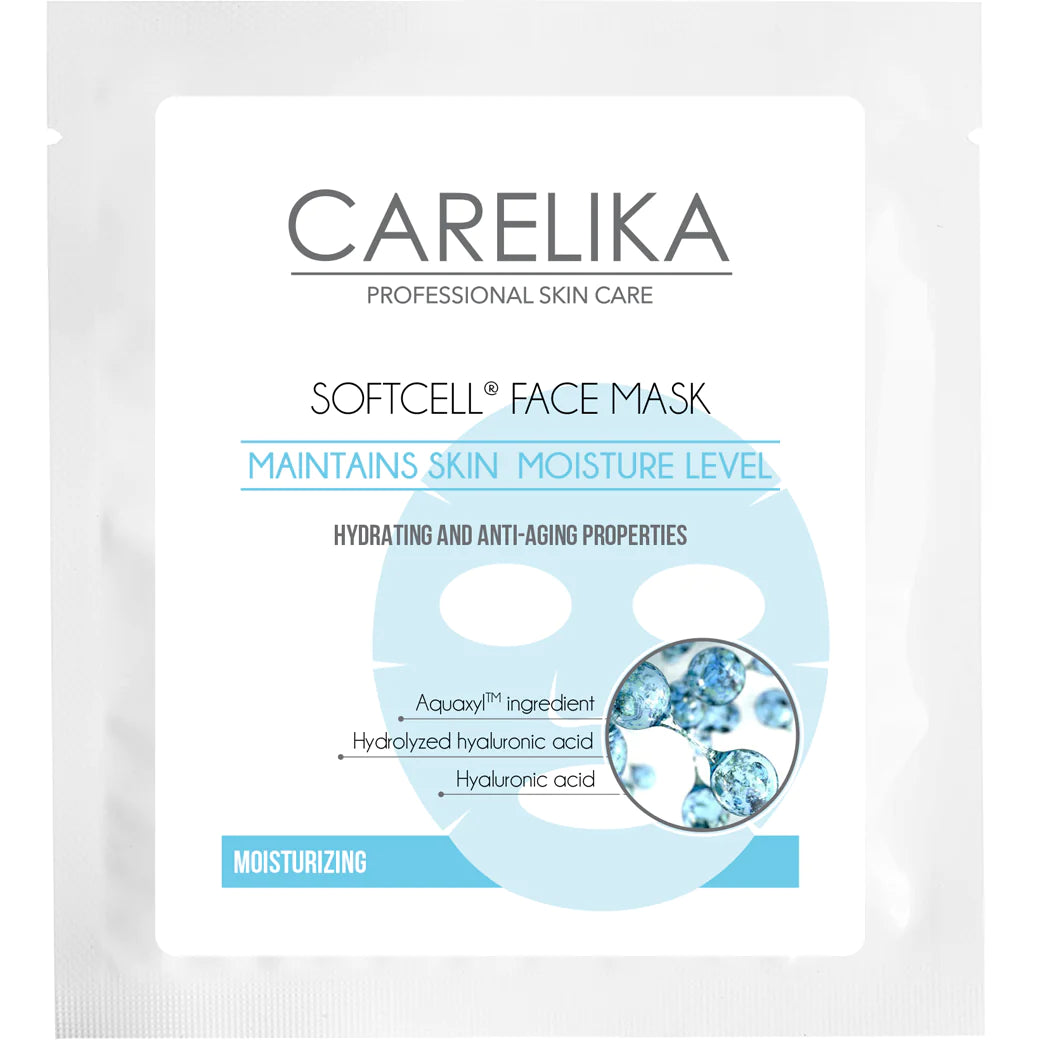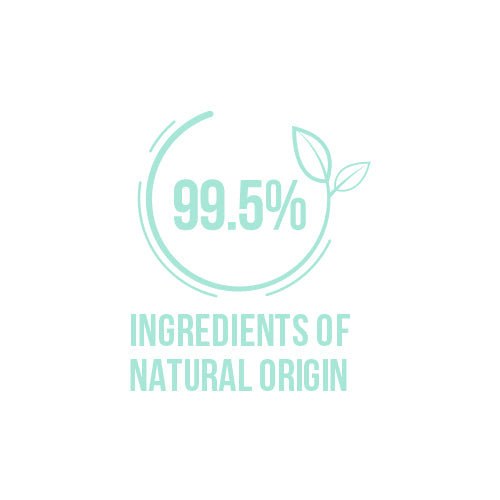 Softcell Face Mask with Hyaluronic Acid
What is it?
Are you searching for a mask that suits sensitive skin? CARELIKA Softcell Face Mask with Hyaluronic Acid is the right product for you!
It is an intense moisturizing face mask that hydrates your face so that it is super soft to the touch., Loaded with hydrolyzed hyaluronic acid that rapidly penetrates through your skin and provides immediate hydration whereas hyaluronic acid maintains it for a prolonged period.  
Immersed and enriched with AQUAXYL™ an ingredient of scientific research, this mask reinforces the protective barrier and boosts the 3-D hydrating effect. Moreover, it stimulates collagen production imparting more flexibility.
Get a satin silky feel with the softcell mask in just a few minutes!
What does it do?
Provides immediate, intense, and prolonged hydration.

Has anti-ageing properties that reduced the appearance of wrinkles.

Improves skin elasticity and reduces deep wrinkles.

Helps repair epidermal barrier for improved protection

Refines texture for a dewy radiant complexion.

How to use it?
Ingredients
The package contains one ready-to-use mask for single use only. Follow these instructions while using:
After thoroughly cleansing your skin with a cleanser put the CARELIKA Softcell Face Mask with Hyaluronic and Vitamin E.
Check that it fits the facial contour and manages the gaps for the eyes and mouth.
Leave it for 15-20 minutes.
After removing the mask, gently massage the excess serum till it gets absorbed.
Aqua, propanediol, pentylene glycol, xylitylglucoside, anhydroxylitol, xylitol, caprylyl glycol, lysolecithin, sclerotium gum, sodium hyaluronate, pullulan, xanthan gum, parfum (fragrance), tocopherol, silica, lactic acid, linalool.
It's the inside that matters!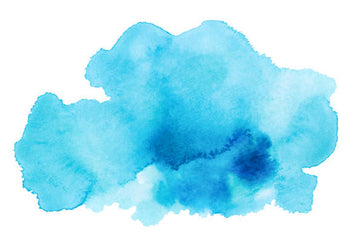 AQUAXYL™ Active
It is a patented sugar derivative (Xylitylglucoside) that maintains your moisture reserve by restoring the protective dermal barrier. It boosts lipid, protein, and hyaluronic acid synthesis in the epidermal layer owing to its deep penetration properties. It nourishes and moisturizes and hence is an 'Anti-Dehydration Shield'. Its 3D hydration concept makes your skin keeps your skin soft, supple, and bouncy for a long.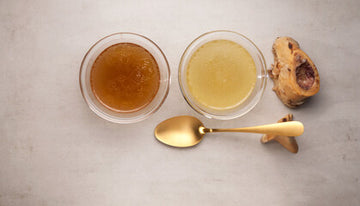 Hydrolyzed hyaluronic acid
It is the best breakthrough anti-aging ingredient! It is a small molecule that has excellent transdermal absorption capability. It nourishes the skin deeply and provides a good moisturizing effect. It helps restore youthful skin by withholding water, improving skin elasticity, and decreasing skin wrinkles.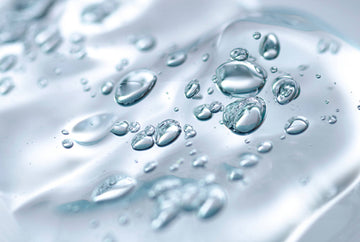 Hyaluronic acid
It is an excellent moisture absorber with sponge-like properties, that imbibes excess moisture into the deeper layers of skin.  It forms a breathable film on the surface and thus locks the moisture to promote freshness. It rejuvenates the skin by improving its viscoelastic properties and significantly decreases deep wrinkles.