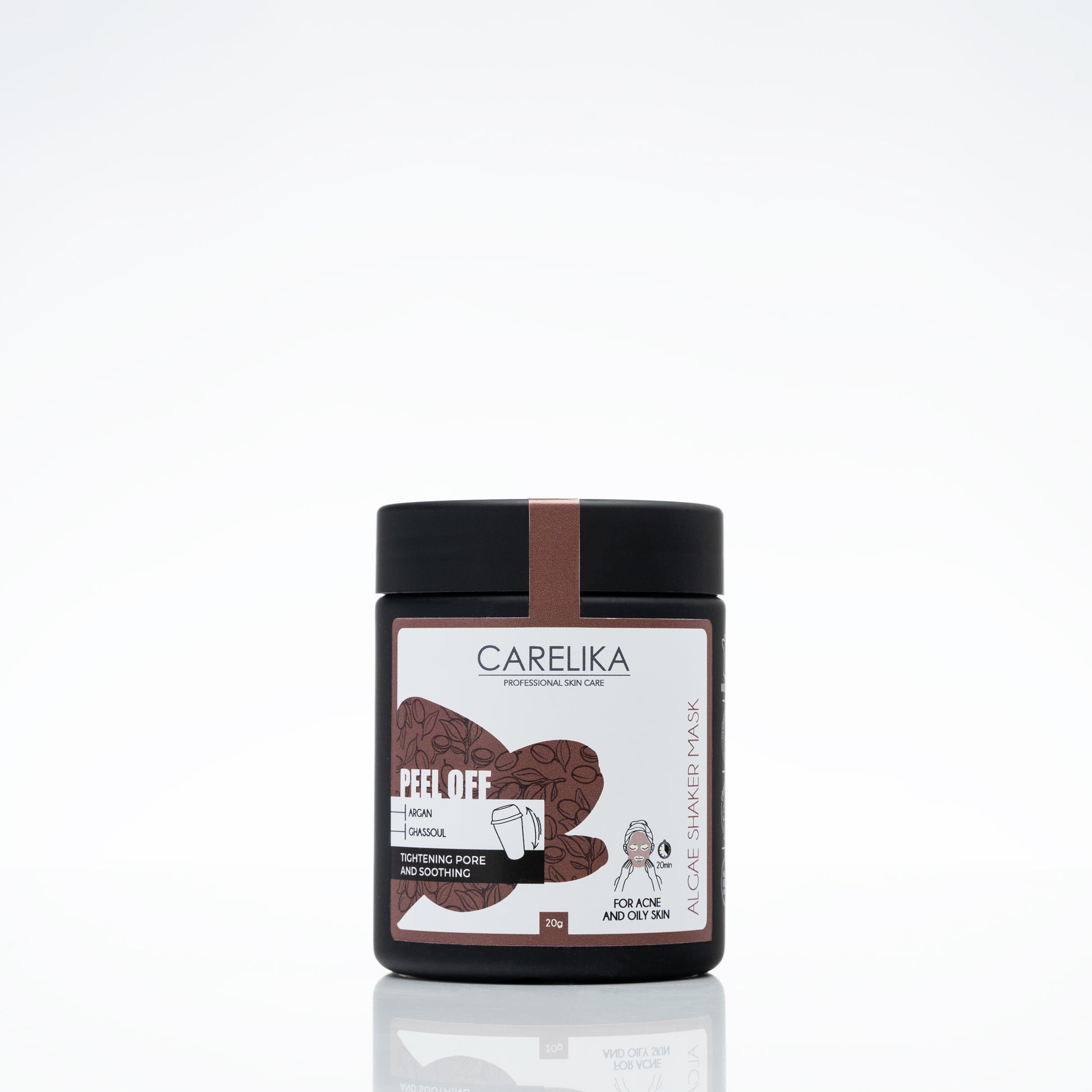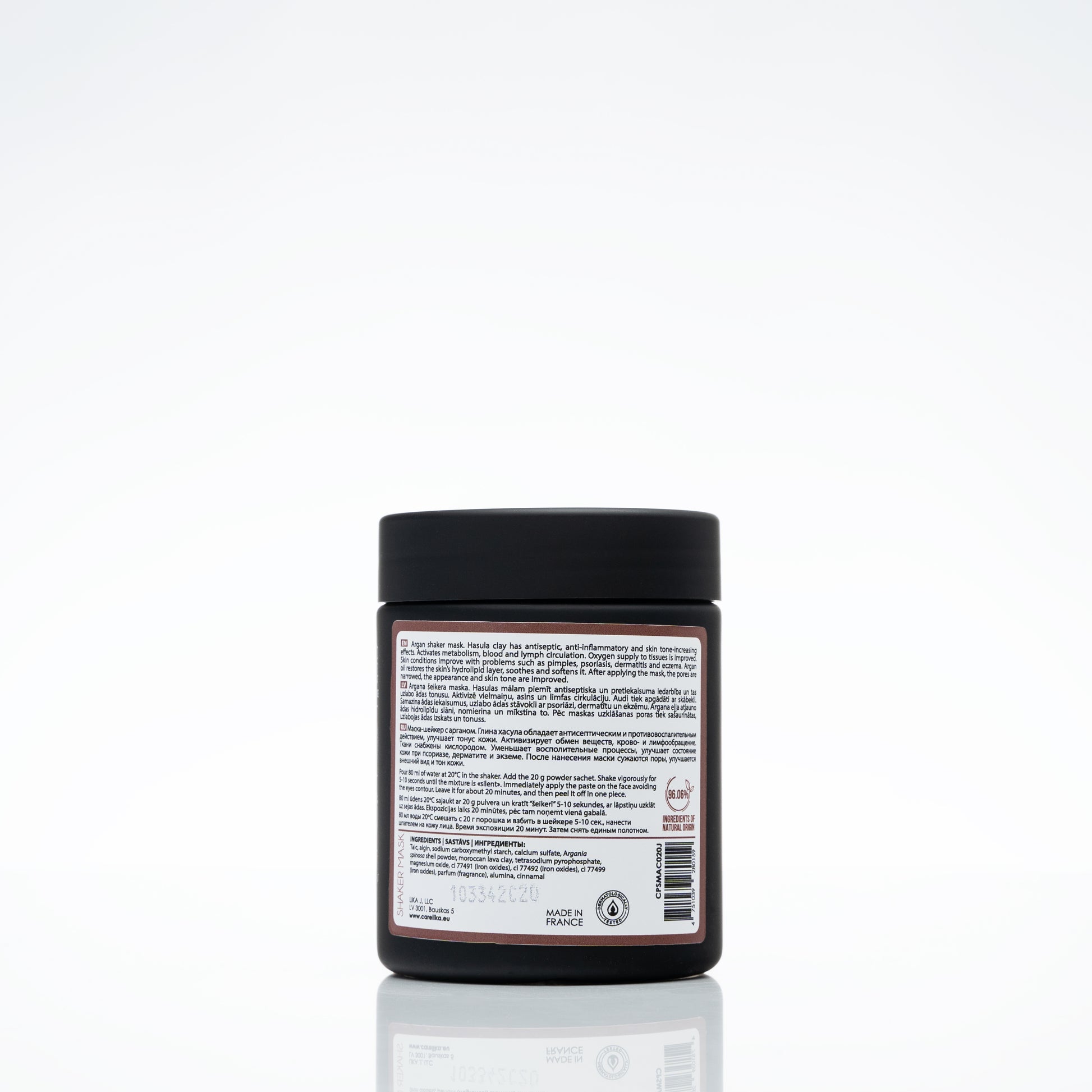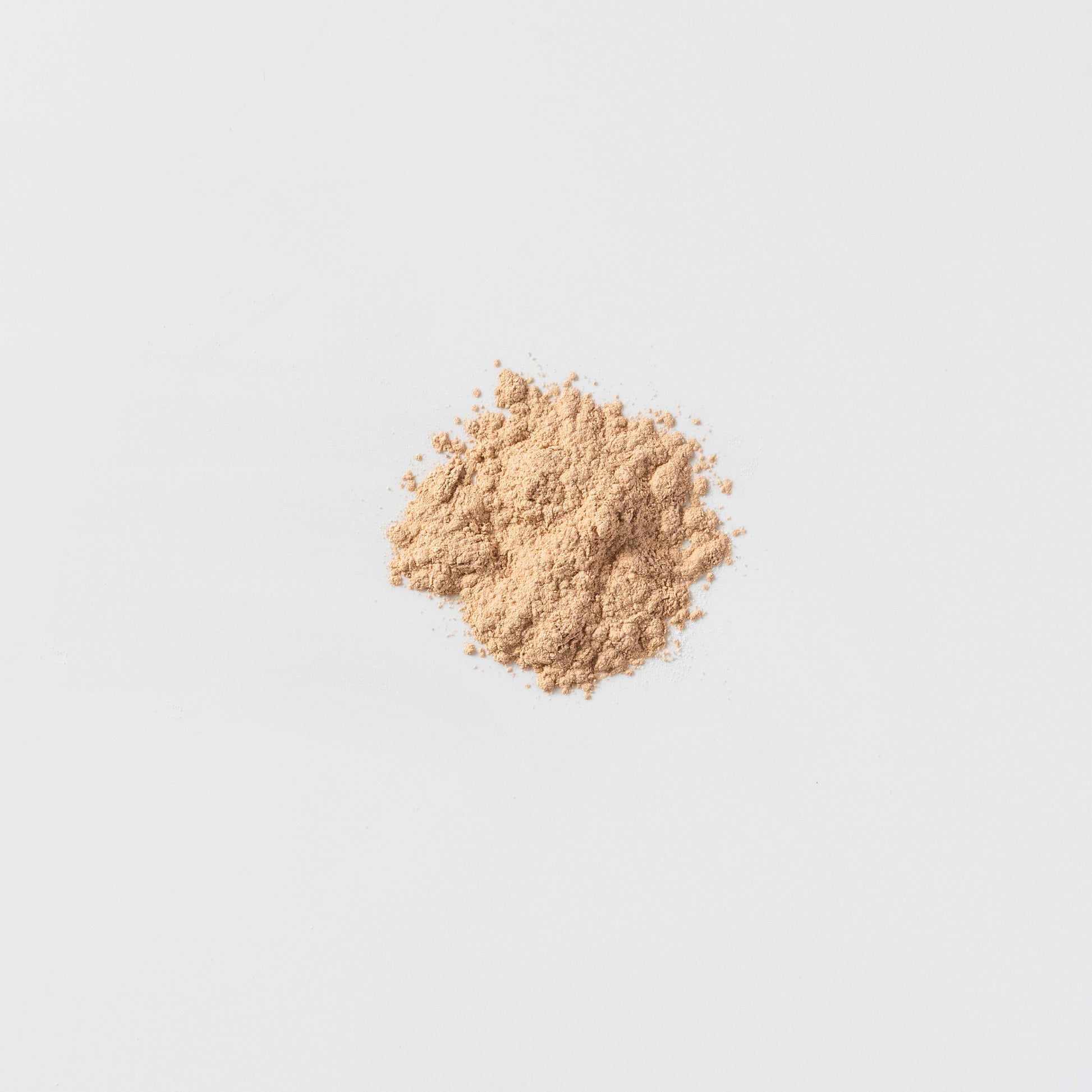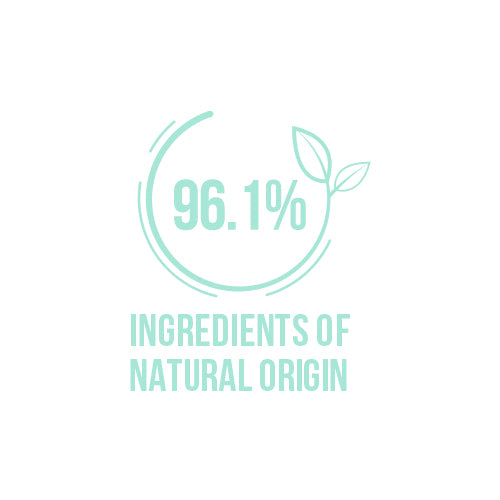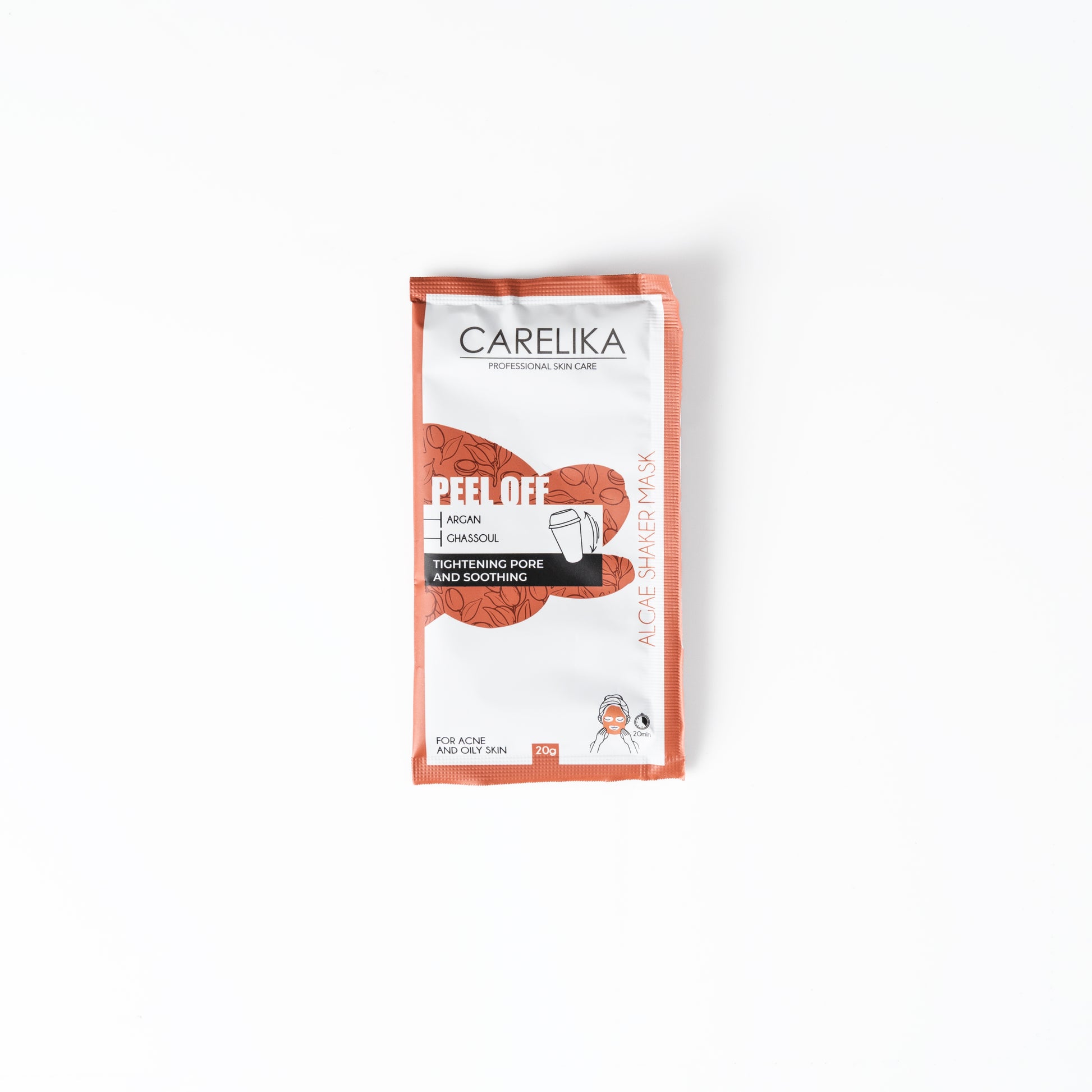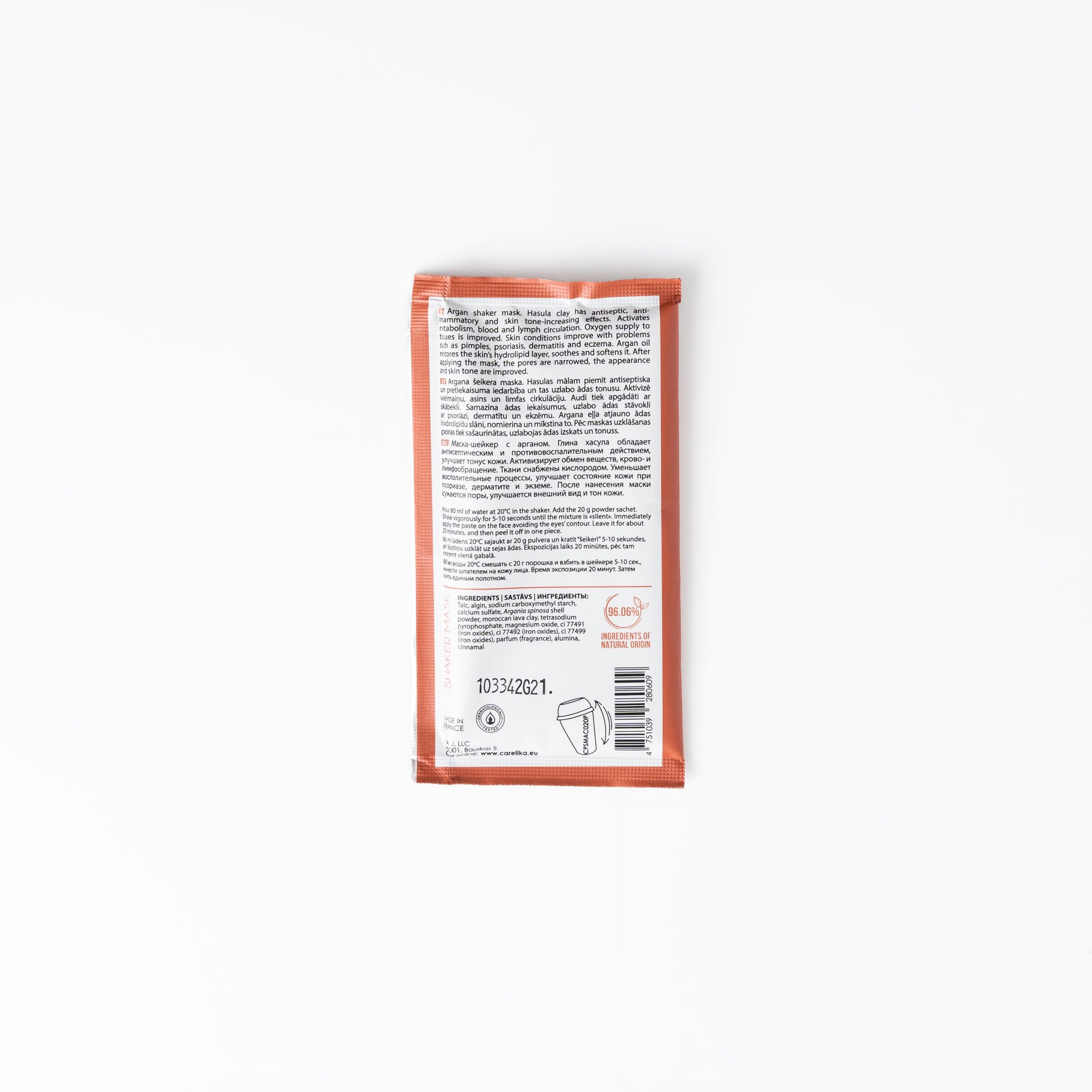 Shaker Peel Off Mask Argan-Ghassoul
What is it?
Are acne and oily skin holding you back?
At Carelika we have handcrafted innovative products that combine the goodness of unique ingredients to provide you with multiple benefits. For oily and acne-prone skin here is yet another innovative formulation of a peel-off mask from our shaker mask series. The CARELIKA Shaker Mask Peel Off Argan-Ghassoul is comprised of the richness of Argan shell powder and the benefits of Ghassoul- a Moroccon clay. While Argan exfoliates, smoothens, and softens, the clay has the best absorbent properties and helps get rid of toxins and excess sebum. It also reduces pore size, boosts blood circulation, and gives a clear glowing complexion.
What does it do?
Boosts skin metabolism.

Improves blood circulation.

Narrows the pore diameter and controls sebum secretion.

Fights acne and balances hydration.

Absorbs excess sebum and oil.

Has anti-inflammatory and antibacterial properties.

Improves complexion.

How to use it?
Ingredients
Add 100 ml water at 20°C to around 25 g powder in a shaker.
Shake vigorously for 5 – 10 seconds.
Apply the paste as a thick layer on the face using a brush.
Leave it on the skin for 15-20 minutes.
Peel it off in one piece.
Apply your favorite serum for a more soothing effect.
Talc, algin, sodium carboxymethyl starch, calcium sulfate, argania spinosa shell powder, moroccan lava clay, tetrasodium pyrophosphate, magnesium oxide, ci 77491 (iron oxides), ci 77492 (iron oxides), ci 77499 (iron oxides), parfum (fragrance), alumina, cinnamal
It's the inside that matters!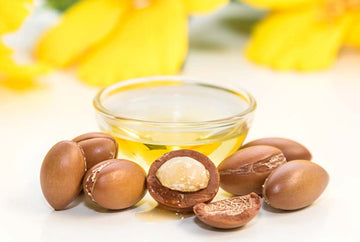 Argan
It is obtained from shells of seeds of Argania spinosa, a Moroccan fruit. Argan powder exfoliates, helps remove dead cells, and
also aids in unclogging pores. It also improves hydration making your skin feel soft and smooth. Argan shell powder also helps in restoring the hydrolipid layer thus maintaining the optimum sebum and moisture balance.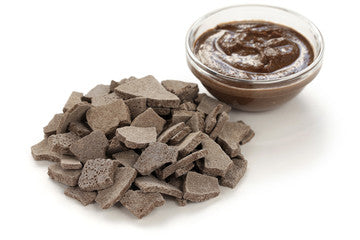 Ghassoul
The Ghassoul or the Moroccan lava clay is best known for its
molecular structure that perfectly absorbs excess oil and dirt from
the skin. Being a rich reserve of minerals like silicon, magnesium,
iron, zinc, sodium, and potassium, Ghassoul remineralizes the cells for improved functioning. The clay removes skin blemishes and gives a more uniform complexion and improved firmness and elasticity.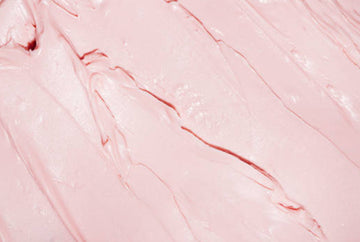 Alginate
Extracted from brown seaweed, alginate deeply moisturizes the skin.
Its antioxidant, anti-inflammatory, and antibacterial actions help reduce inflammation and irritation. Being a rich source of nutrition, alginate nourishes your skin with a refreshing look. Get a supple, fresh, and clear complexion instantly!