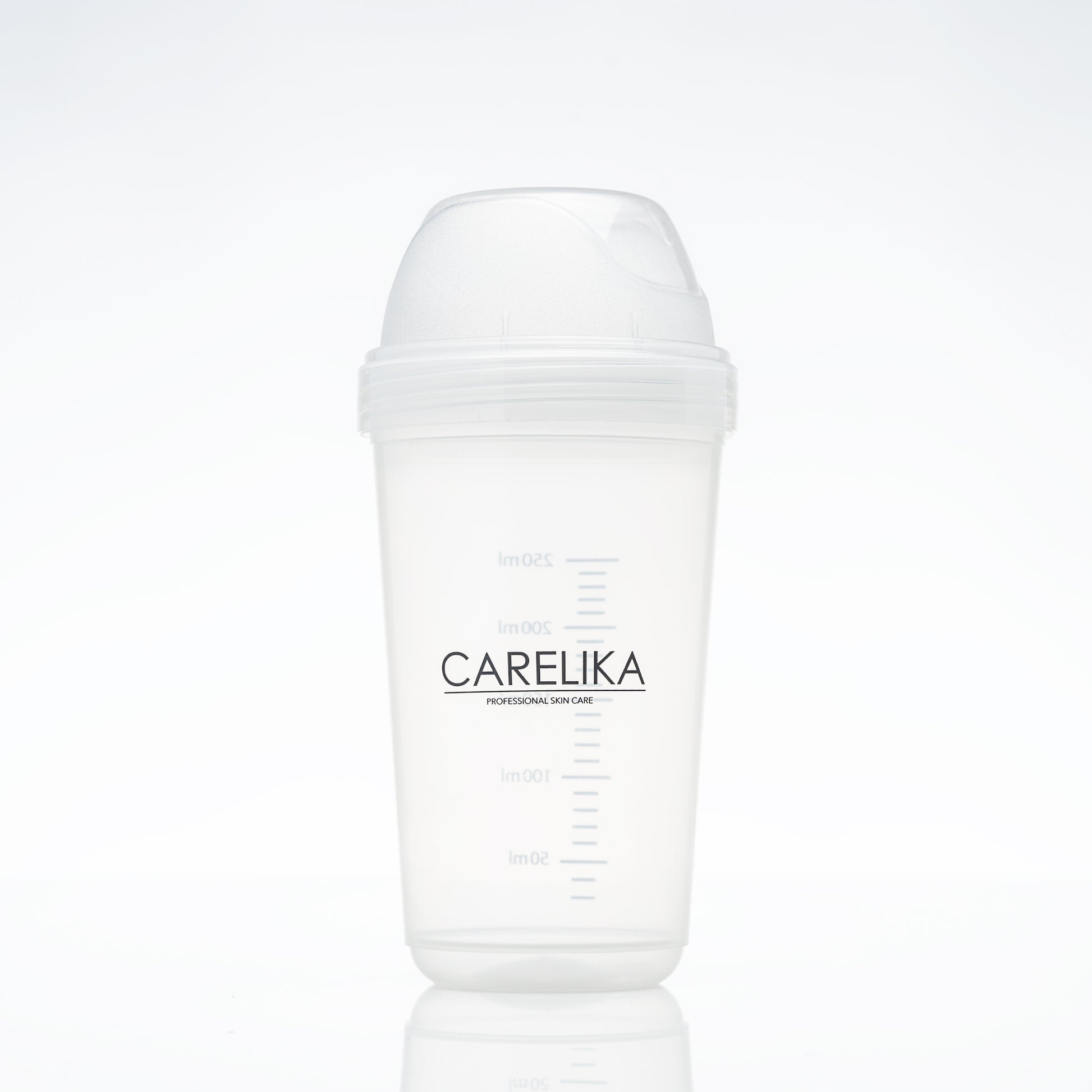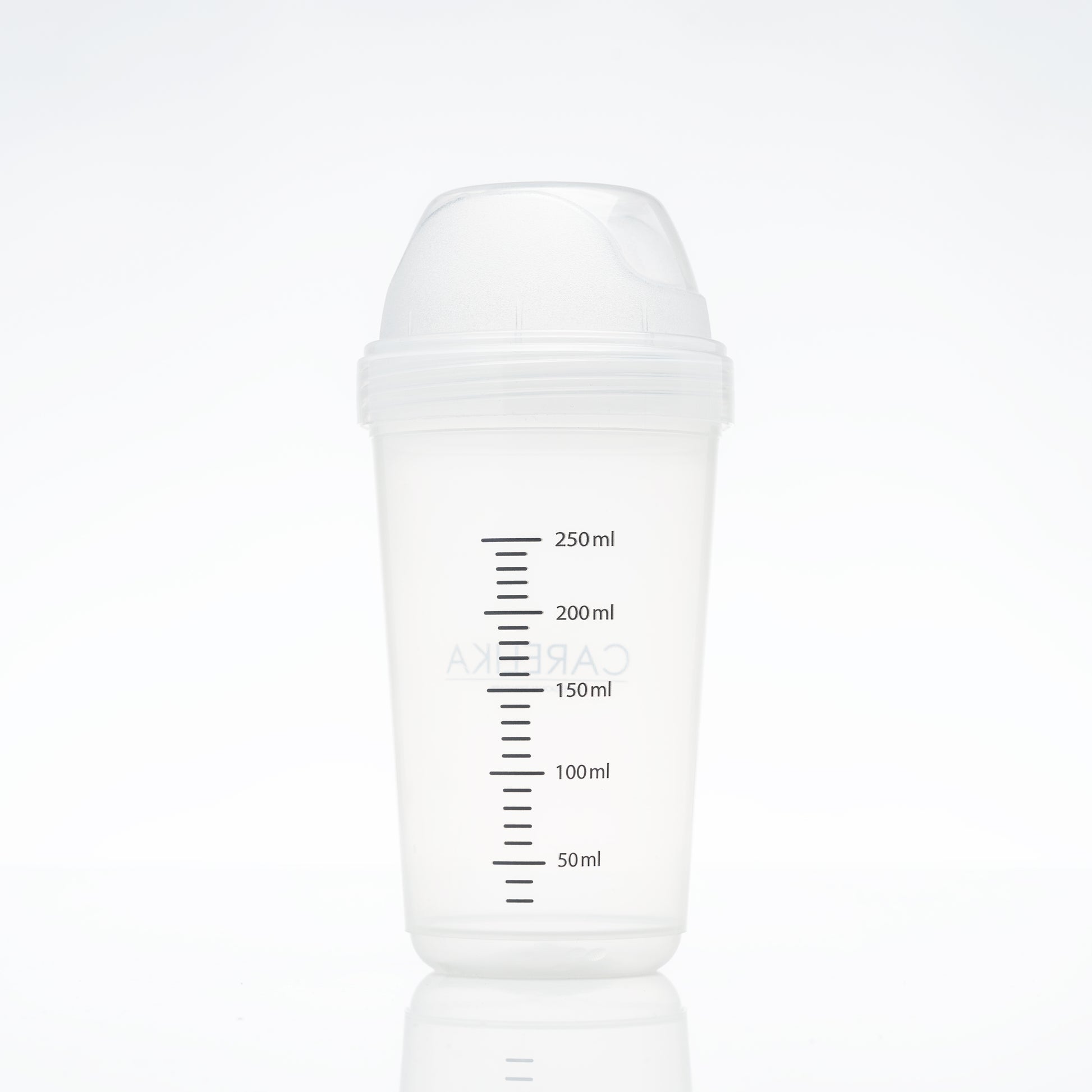 Shaker for Mask Mixing, 250ml
What is it?
CARELIKA Shaker for mixing face masks is a plastic container with a unique cap that seals it tightly. Just add the powdered mask to the shaker and the required quantity of water and shake the container by placing the lid tightly. It gives a homogenous mixture free from any lumps. The leakproof seal makes mixing easy without any spillage or wastage.


The markings in millilitres on the sides of the shaker wall make it convenient to pour in the exact quantity of water and the necessary quantity of powder to mix. The shaker has a capacity of 250 ml which provides enough space to ensure thorough mixing.

Whether you work at a salon or are using it at home just add the contents to the shaker and shake well to make a uniform paste. Your mask is ready in a uniform consistency for application.

How to use it?
Benefits of Carelika Shaker
Wash the shaker thoroughly before use and dry it. Use it as suggested below:
Add the contents of any powdered mask you wish to use.
Add the necessary quantity of water to it.
Put the lid to seal it.
Shake till you get a uniform paste.
Remove the contents and wash the shaker and lid.
Store it dry.
The CARELIKA shaker provides a large enough container of 250 ml for mixing the content of a mask for application. It is designed to have a leakproof seal so that when you shake the container with its lid on, there is absolutely no spillage of the contents. With a scale provided on the side walls, it is easy to add the exact quantity of content for mixing. The design allows a lump-free mixture. Made from premium quality material, it is durable.
Enjoy the following benefits:
Enough volume for contents
Forms a lump-free uniform mixture by shaking
Markings allow exact quantity to be taken to prepare the mask paste
Made from premium quality material
Ensures smooth consistency
Works faster