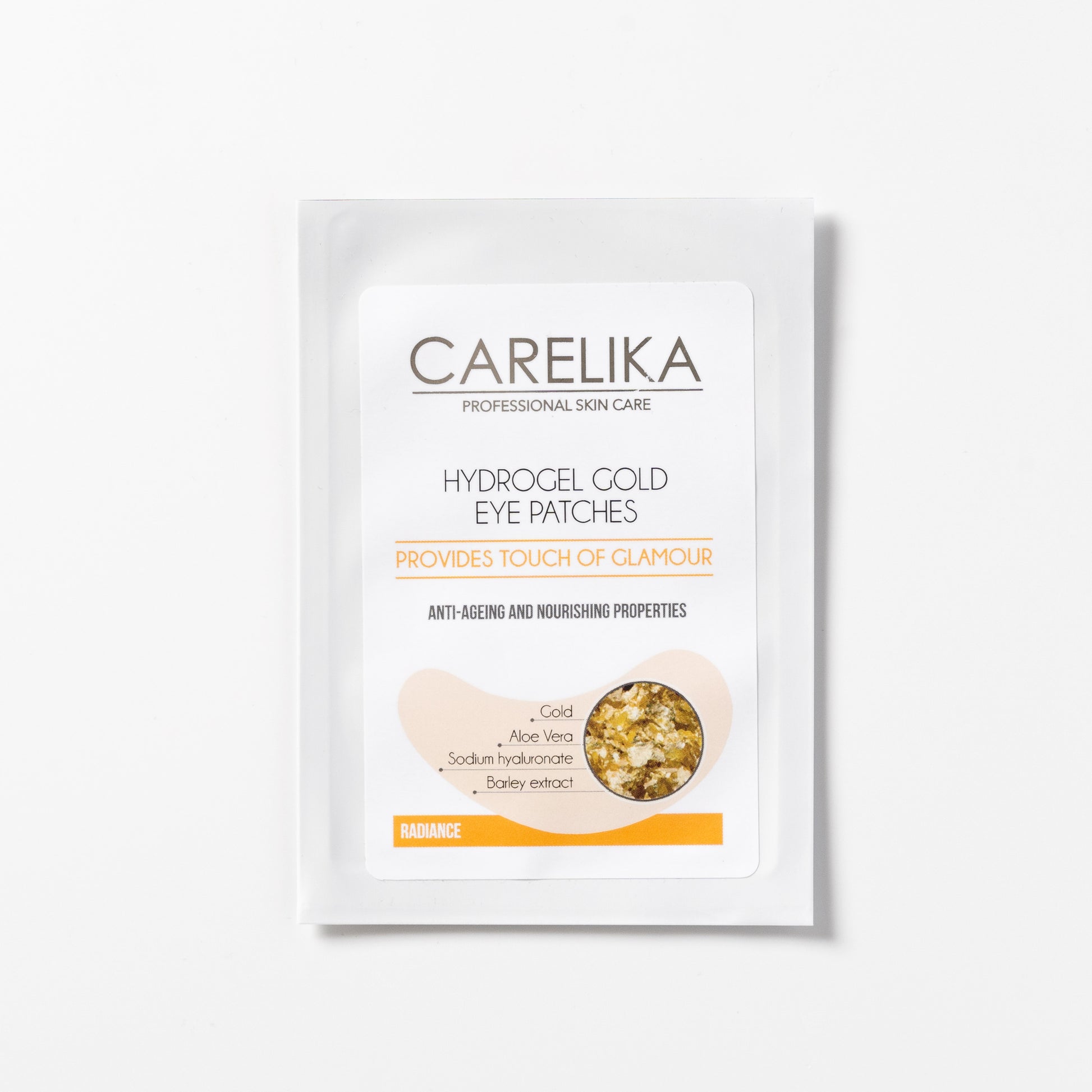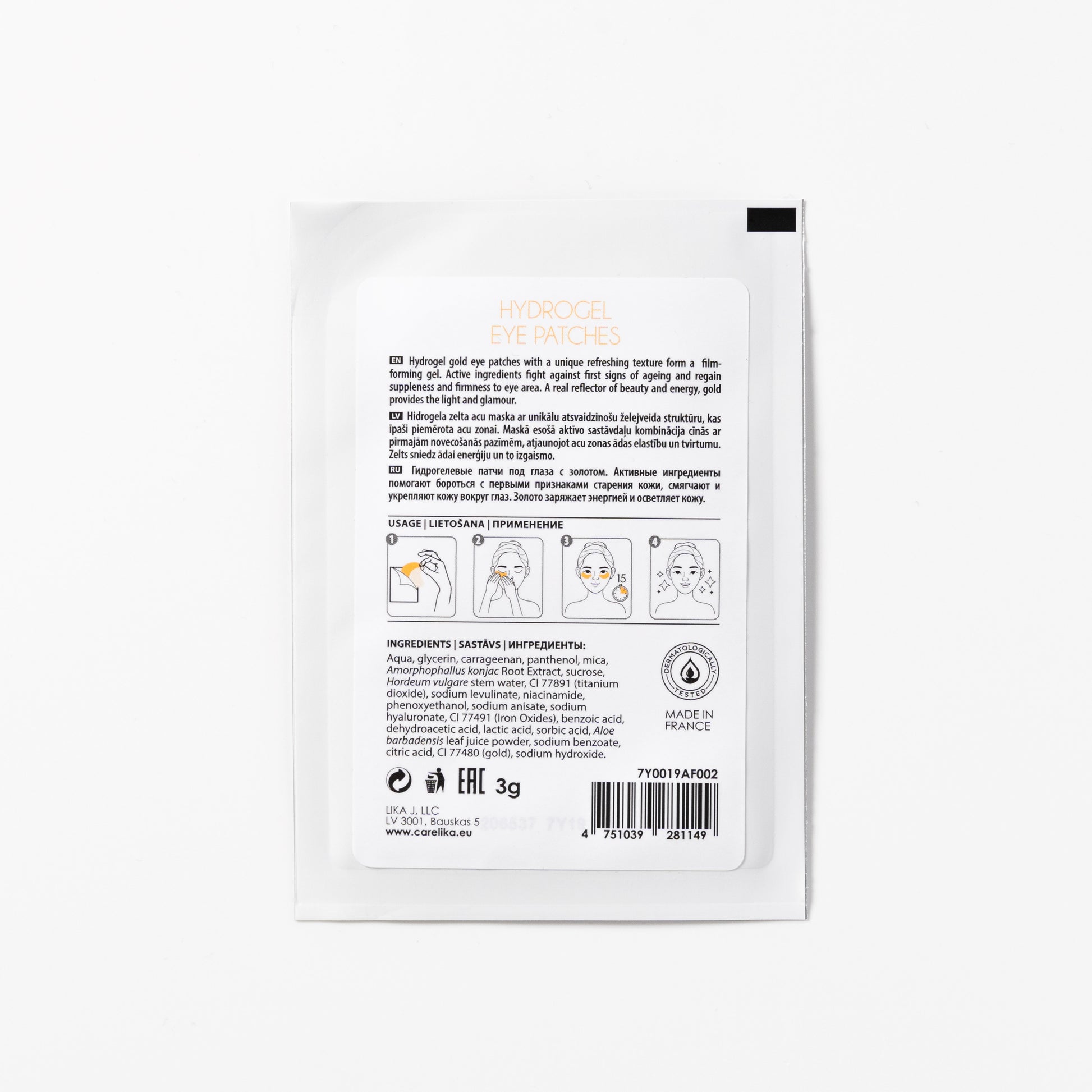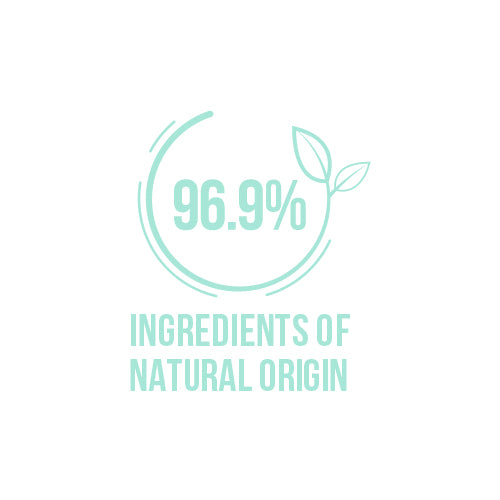 Hydrogel Gold Radiance Eye Patches
What is it?
Your eyes are the most sensitive organ of your body and the first ones to show signs of fatigue and aging. Now forget those under-eye thin lines, dark circles, and puffiness! CARELIKA Hydrogel Golden Eye Patches Radiance brings you the ultimate eye care routine, in the form of eye patches. Hydrating eye patches easily take the eye contour as they gel and form a well-fitting patch over your eyes. Comprised of moisturizing natural polymers, soothing aloe, and radiating gold powder, the patches give fill with energy the delicate and vulnerable skin around the eyes. Enjoy the most desired comfort and refreshing radiance!


What does it do?
Soothes the eye and calms down irritated skin.

Moisturizes and maintains skin hydration.

Recharges shiny liveliness to your dark eye rims

Reduces dark circles and diminishes puffiness

Firms and tones area around the eyes

Reduces the appearance of dry, dehydrated lines.

How to use it?
Ingredients
Open the sachet to remove the patches placed between two transparent sheets.
Remove the first protection sheet and apply the patch under each eye.
Gently press so that they fit on the skin.
Leave them for 10 to 15 minutes.
Remove the patches.
Gently massage the undereye area till the serum gets absorbed.
Aqua, glycerin, carrageenan, panthenol, mica, amorphophallus konjac root extract, sucrose, hordeum vulgare stem water, ci 77891 (titanium dioxide), sodium levulinate, niacinamide, phenoxyethanol, sodium anisate, sodium hyaluronate, ci 77491 (iron oxides), benzoic acid, dehydroacetic acid, lactic acid, sorbic acid, aloe barbadensis leaf juice powder, sodium benzoate, citric acid, ci 77480 (gold), sodium hydroxide.

It's the inside that matters!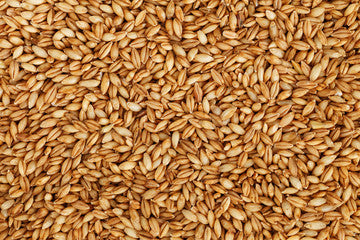 Barley extract
Rich in vital nutrients, Barley extract stimulates collagen synthesis while simultaneously providing anti-aging benefits for sensitive skin to help target fine lines and wrinkles. It delivers superior soothing properties, strengthens barrier function, relieves stress, and accelerates repair mechanisms. High in antioxidant content, barley extract is an excellent skin conditioning agent to reduce redness and inflammation.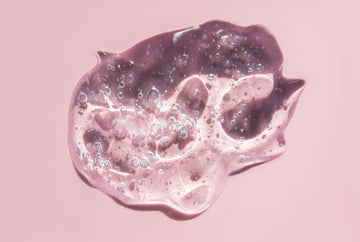 Sodium Hyaluronate
It is an excellent moisture absorber with sponge-like properties, that imbibes excess moisture into the deeper layers of skin.  It forms a breathable film on the surface and thus locks the moisture to promote freshness. It rejuvenates the skin by improving its viscoelastic properties and significantly decreases deep wrinkles.
Aloe extract
Best known for its skin healing properties, Aloe deeply moisturizes, soothes, and makes skin soft. Its anti-inflammatory action effectively calms down irritated skin. It not only increases collagen synthesis but also increases collagen crosslinking thus accelerating skin repair. Rich in antioxidants, vitamins, amino acids, and enzymes, Aloe reduces the production and release of keratinocyte-derived inflammatory cytokines like interleukin-10 (IL-10) and prevents radiation-induced damage.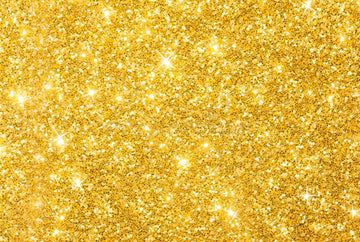 Golden powder
It helps in reducing the early signs of aging and in lightening pigmentation. Its antioxidant properties improve the elasticity and firmness of the skin and help delay ageing. Add a radiating glow and a smooth complexion under, and get back the sparkle!