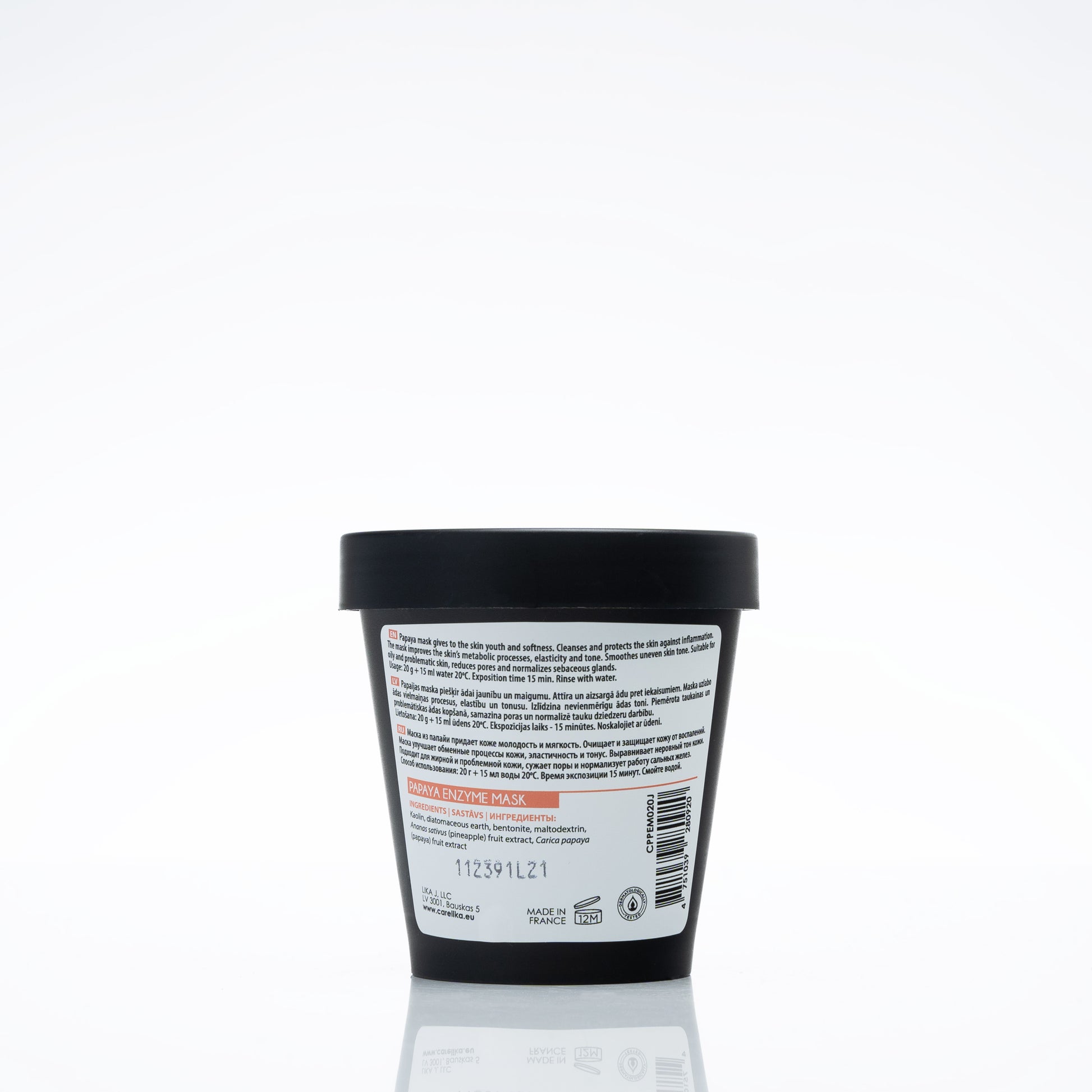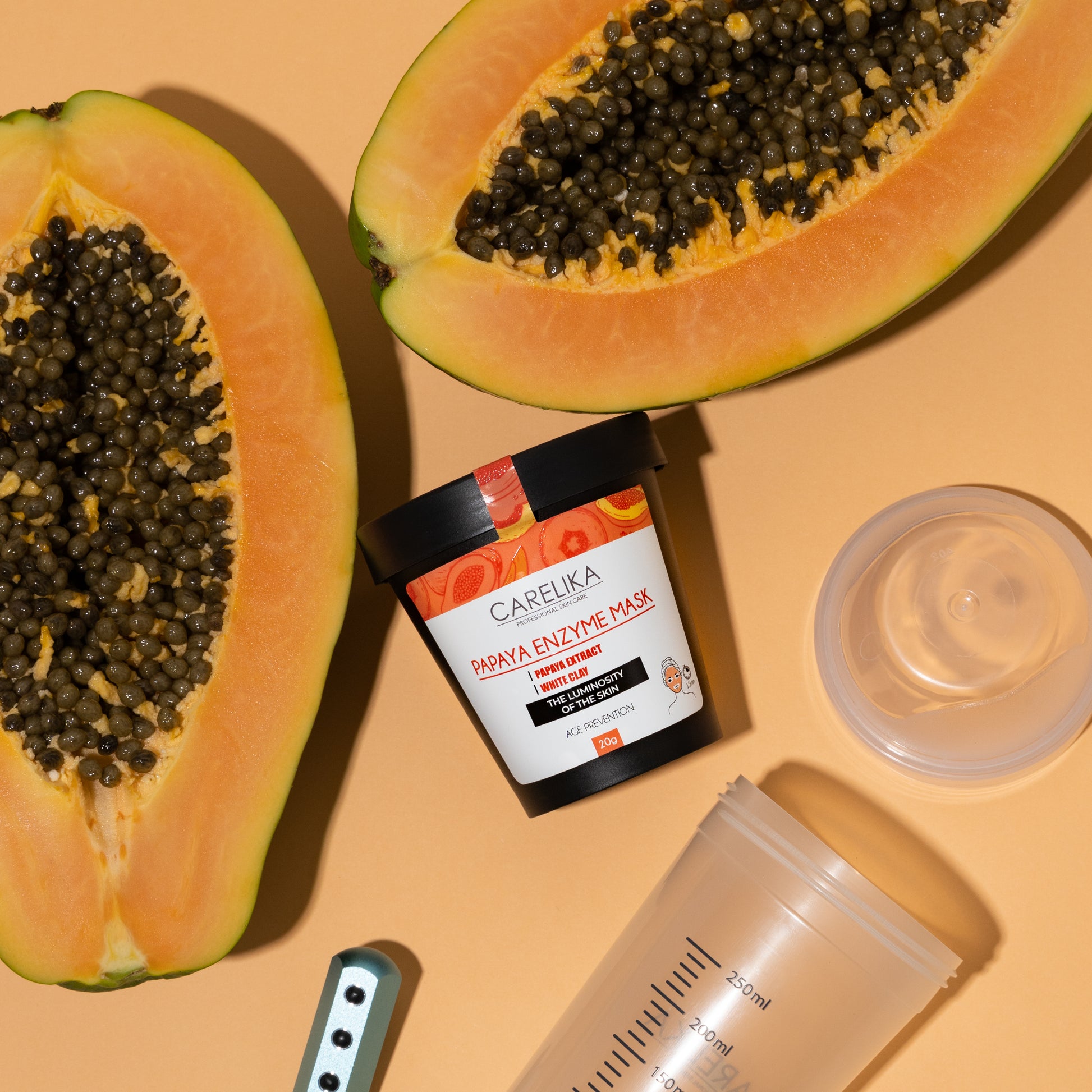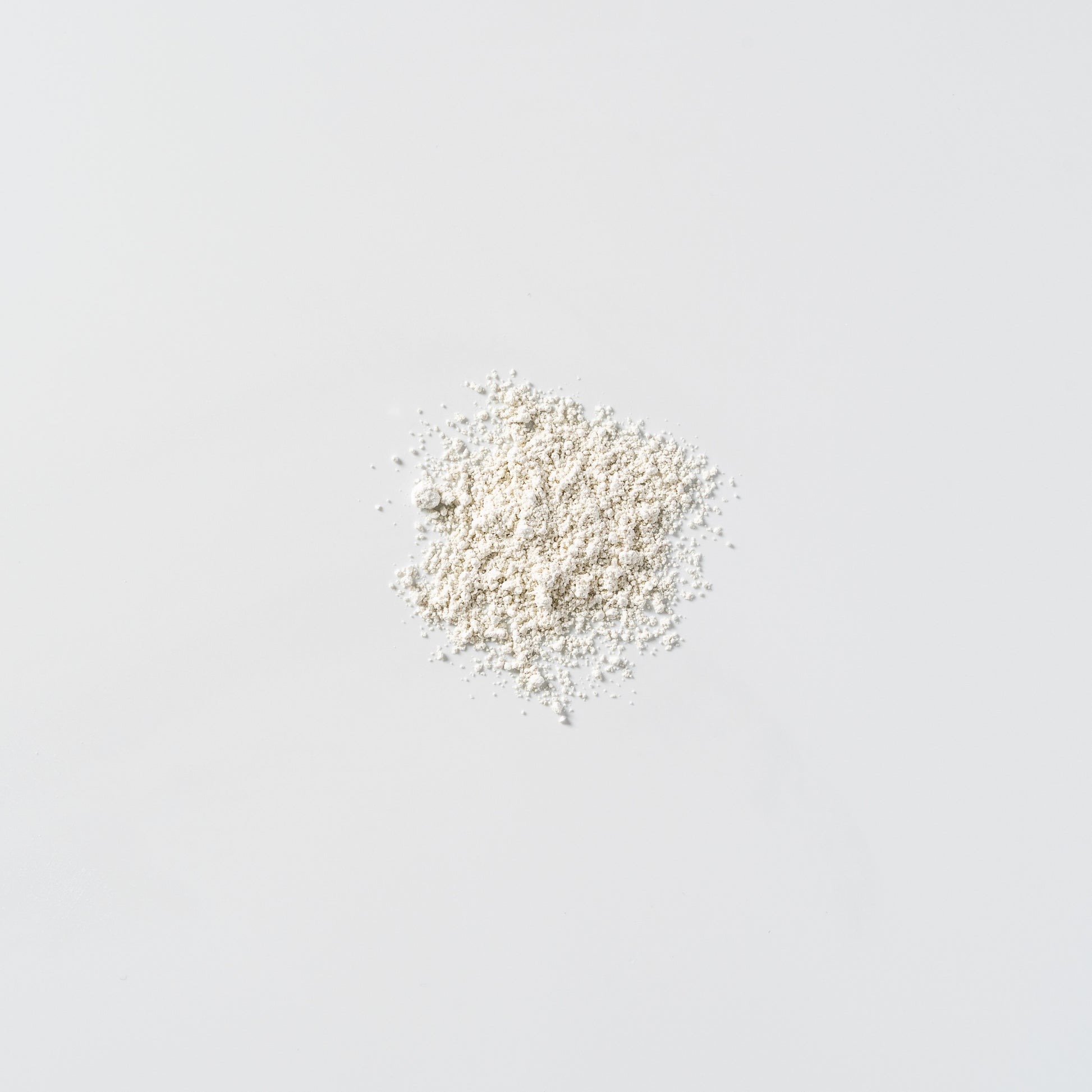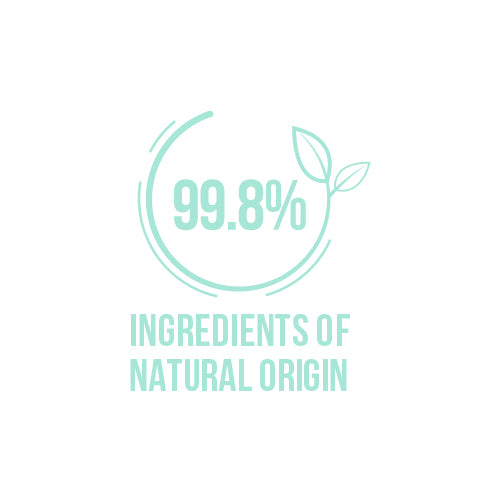 Papaya Enzyme Mask with Caolin
What is it?
Get that instant glowing skin any time of the day with CARELIKA Papaya Enzyme Mask with Kaolin. A perfect formulation for oily skin has enzymes from Papaya and Pineapple extract combined with Kaolin clay. Kaolin absorbs the impurities, excess oil, and sebum, while enzymes from papaya and pineapple gently remove dead cells. This rejuvenating face mask thoroughly cleanses to reveal fresh, vibrant skin. The natural ingredients minimize the appearance of pores for a smoother complexion and a nourished and hydrated texture. This mask will help you even out tone while improving the skin's elasticity and metabolism, giving you an oil-free look. Suitable for oily, sensitive, and acne-prone skin.
What does it so?
Cleanses impurities and removes excess oil and sebum

Lighten spots and blemishes and gives a brighter tone

Softens the skin and restores its elasticity.

Reduces inflammation and prevents acne outbreaks.

Nourishes and improves skin metabolism.

Improves blood circulation and imparts healthy glow.

Gives an oil-free look.

How to use it?
Ingredients
Mix around 20 g of powder with 15 ml of water to make a paste.
Apply an even layer on cleansed skin and leave it for 10-15 minutes.
Once dry either wash the mask off with lukewarm water or wipe it off using a soft towel.
Pat your face dry and moisturize with your favorite serum.
Kaolin, diatomaceous earth, bentonite, maltodextrin, ananas sativus (pineapple) fruit extract, carica papaya (papaya) fruit extract

It's the inside that matters!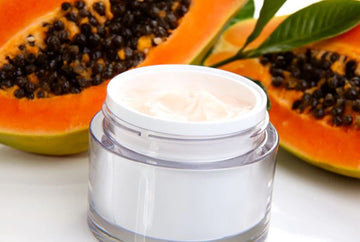 Papaya Extract
A source of vitamins A, B, C, and D, Papaya extract is also rich in minerals that help to slow down ageing. The enzyme papain present in Papaya along with the essential vitamins and elements deeply nourishes tissue layers to give it a youthful look. It softens and protects from inflammation and irritation.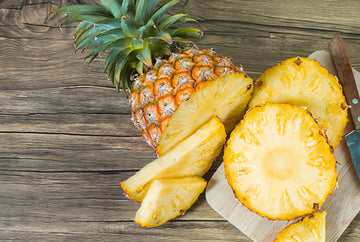 Pineapple extract
Pineapple extract contains an enzyme 'Bromelain' which is anti-inflammatory, antioxidant, and antibacterial. Being proteolytic, it aids in peeling action, improves skin metabolism, and gives you a brighter tone and firm and elastic texture.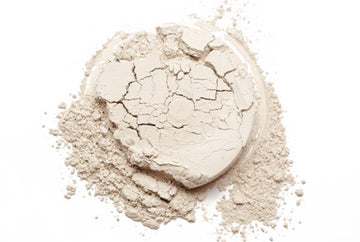 White Clay
Also known as Kaolin, white clay is a natural soft clay best suited for sensitive skin. It is an ultrafine light powder that has super absorbent power to drag excess oil and sebum and detoxify your skin. It opens clogged pores, prevents acne outbreaks, boosts blood circulation, and reduces inflammation and irritation.