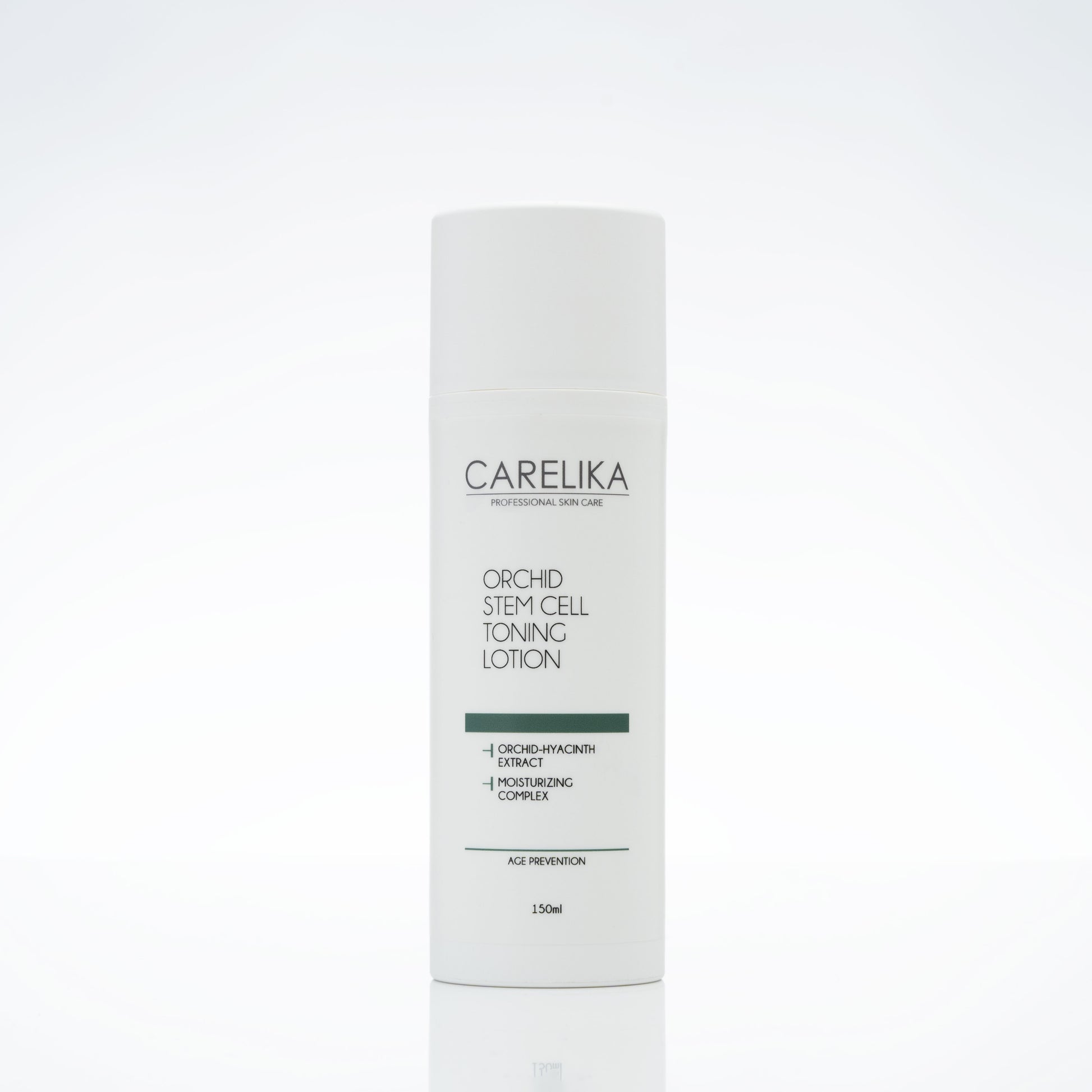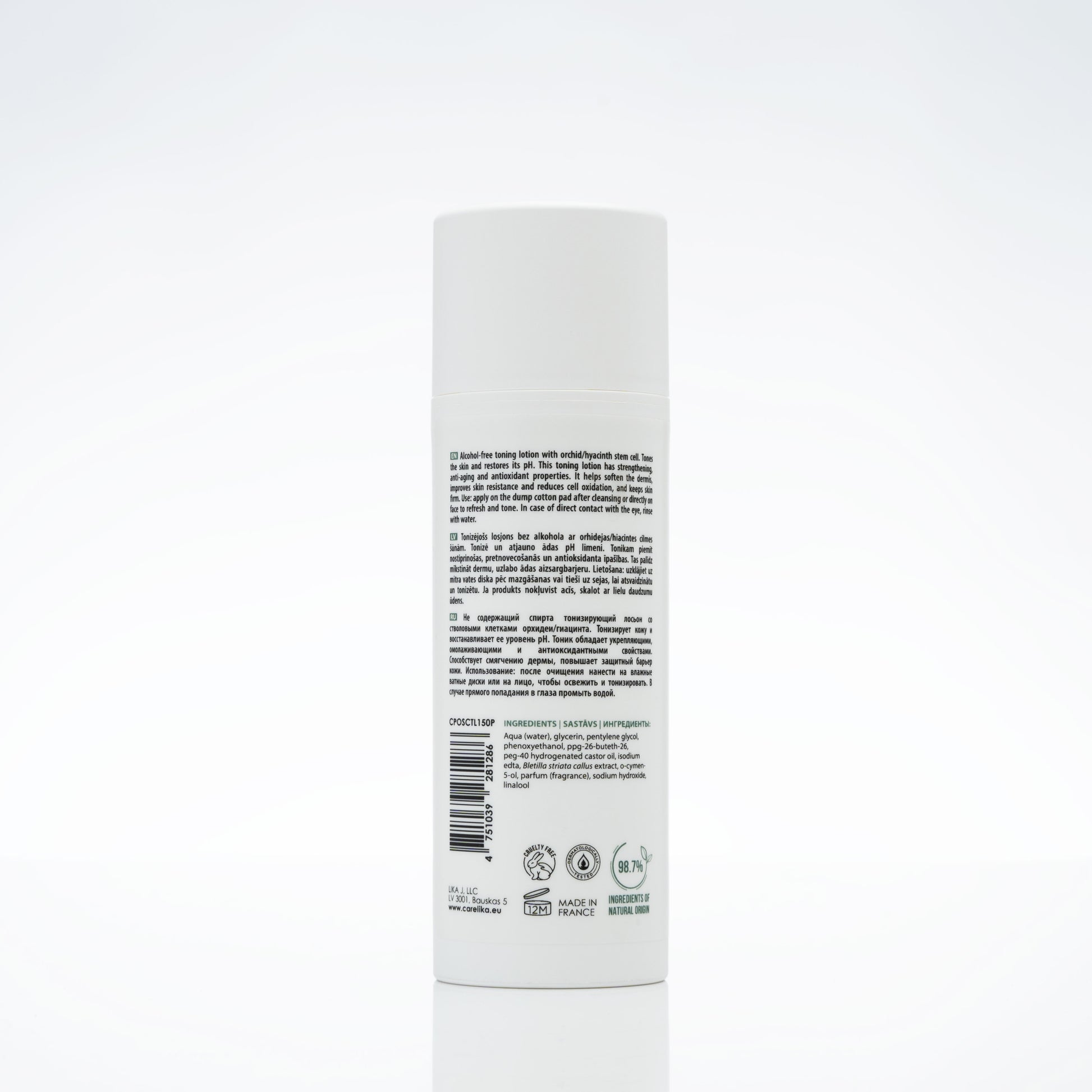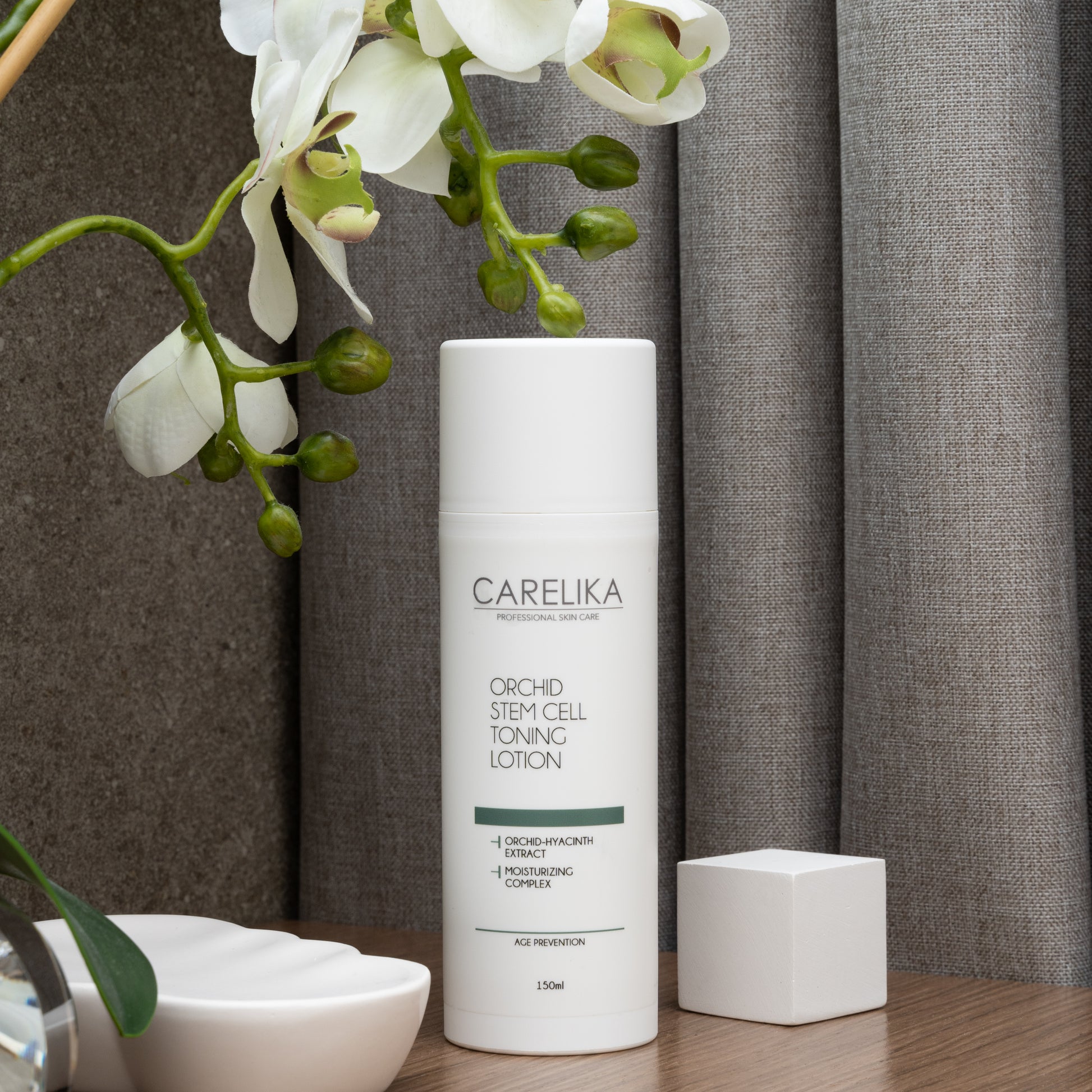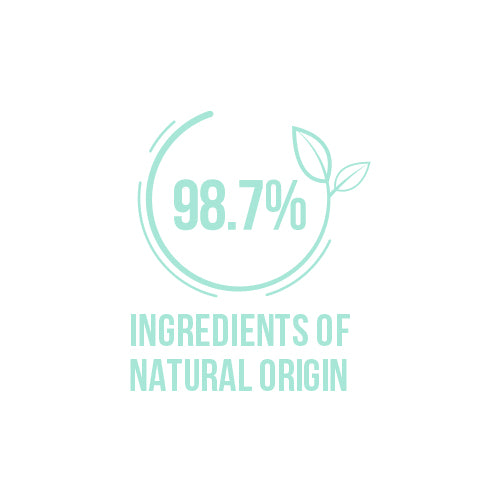 Orchid Stem Cells Toning Lotion Professional
What is it?
The Carelika Orchid lotion is a specially formulated toner without alcohol. The lotion cleanses and unclogs the pores as it removes the impurities and makeup debris that concentrate in the pores. Extremely gentle in cleansing it enhances your skin tone and allows healing. The complete absence of alcohol makes it irritation-free. Furthermore, it balances the pH of your face and makes it smoother and glowing.
The lotion is infused with the orchid hyacinth stem cells that help cell regeneration, and collagen synthesis and helps you get more elastic skin and a youthful look. It transforms your skin by energizing it as it benefits with its multiple effects of reducing inflammation, restoring elasticity, and giving a firmer appearance. Now forget the rough patchy-looking skin, whether it is dry or oily type, and dab the lotion regularly on your face to get a uniform normalized look.
Make this lotion a part of your beauty therapy and flaunt the radiance on your face with confidence!
What does it do?
Cleanses by removing impurities.

It gently tones the skin

Balances the pH and also restores elasticity

Stimulates collagen synthesis and gives an anti-ageing effect

Anti-inflammatory actions reduce redness

Gives a soft and smooth texture

Enhances complexion and improves radiance

How to use it?
Ingredients
Make this lotion a part of your beauty regimen as suggested in the following steps:
Wash your face with your favorite cleanser.
Take some lotion on a cotton disc.
Spread it on your entire face.
Leave it on the face without rinsing.
Avoid contact with your eyes.
Aqua (water), dicaprylyl carbonate, glycerin, cetyl alcohol, glyceryl stearate, peg-75 stearate, sodium levulinate, decyl glucoside, dimethicone, phenoxyethanol, lauryl glucoside, ceteth-20, steareth-20, sodium anisate, lactic acid, carbomer, xanthan gum, bletilla striata callus extract, parfum (fragrance), sodium phytate, sodium hydroxide, linaloo, tocopherol, limonene, glycine soja (soybean) oil

It's the inside that matters!
Orchid-Hyacinth
The Orchid hyacinth extract obtained from Bletilla striata is a regenerating and revitalizing ingredient. It is a dermal fiber booster that promotes collagen and proteoglycan synthesis to maintain tissue firmness. Research has proven that Orchid-Hyacinth is power packed with antiaging, antioxidant, anti-inflammatory, immunomodulatory, anti-acne, anti-itch, and wound healing properties owing to its skin-friendly bioactive ingredients.