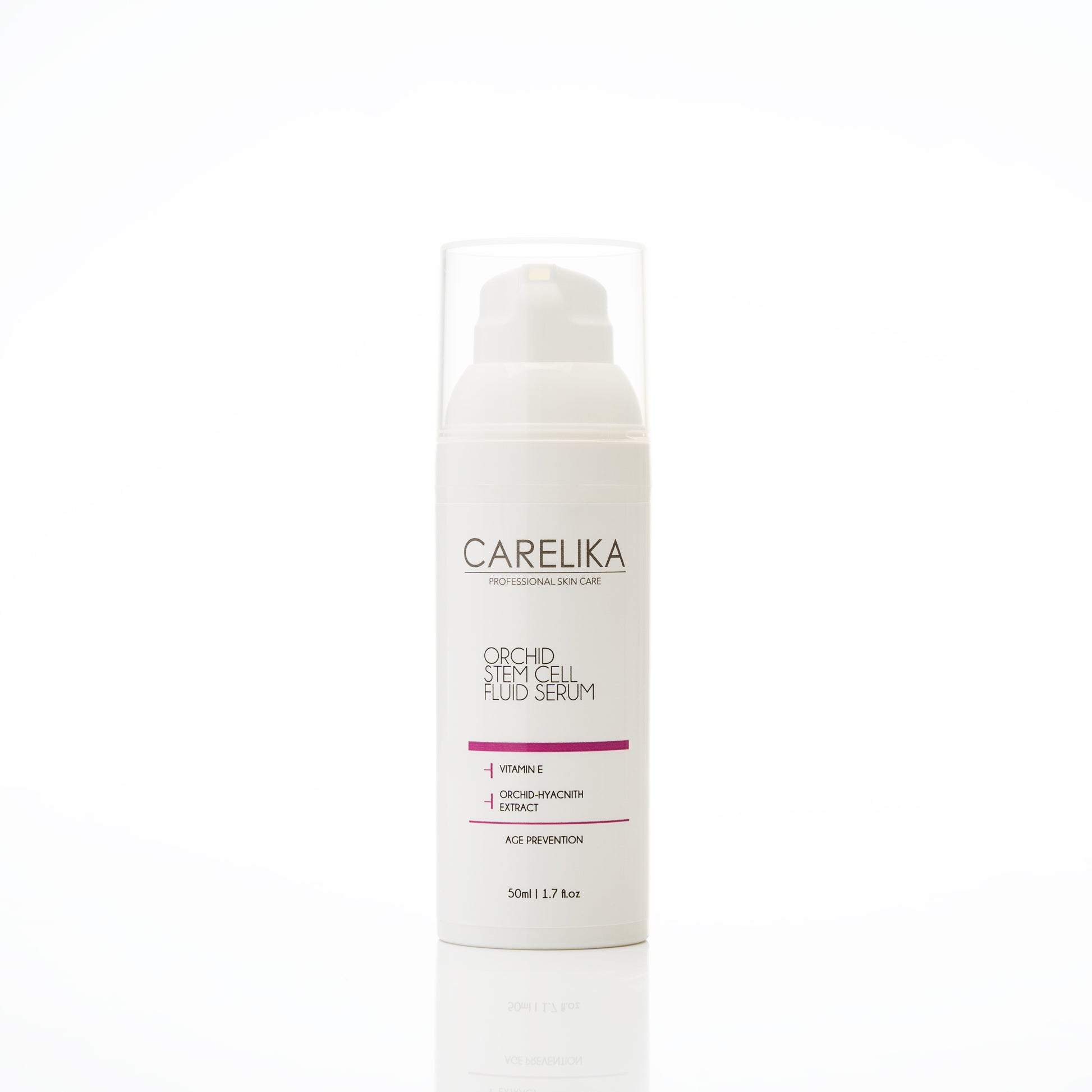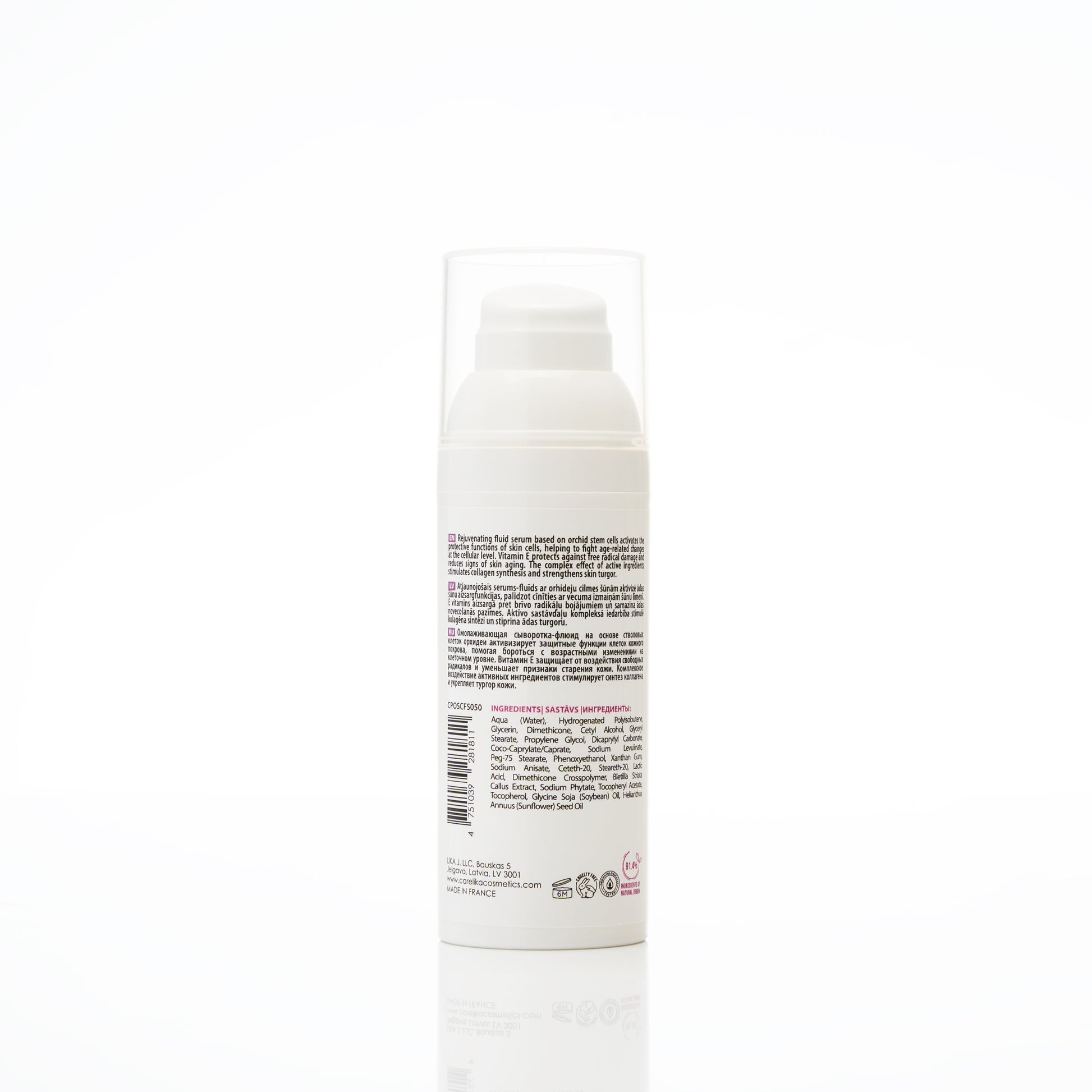 Orchid Stem Cell Fluid Serum Professional
What is it?
CARELIKA Orchid Stem Cell Fluid Serum is an exotic fusion of revolutionary natural ingredients such as vitamin E and orchid stem cells. Being light and fluid it spreads easily on your face benefitting your skin in so many different ways. The serum reduces your ageing signs by fighting off wrinkles as it boosts collagen and elastin in your skin. It hydrates every cell so that there are no signs of dryness.
Moreover, it provides the necessary nourishment so that you get a healthy and softer facial texture. The serum enhances your skin tone and imparts a firmness that makes you look younger than before. Vitamin E nourishes and its natural free radical scavenging effect revitalizes the cells, while it strengthens the protective skin barrier.
Embrace the beautiful, softer, and younger you with the daily application of the CARELIKA Orchid Stem Cell Fluid Serum.
What does it do?
It provides nourishment.

Makes your skin soft and smooth.

Reduces wrinkles and fine lines.

Imparts firmness.

Boosts collagen and elastin to uplift your looks.

Enhances tone and texture.

Gives a luminous glow.

How to use it?
Ingredients
Use serum as a daily beauty ritual in the morning and/or evening for the best results.
Cleanse your face and neck thoroughly with a cleanser.
Using a soft towel, pat dry.
Place 3-4 drops of serum directly on your face.
Gently massage the serum on your face and neck using your fingertips till it gets absorbed.
For more benefits use a dual contouring massage roller or 6D lift and tone germanium massage roller.
Do not rinse it off leave it on your face.
Follow up with your favorite moisturizing cream.
Aqua (Water), Hydrogenated Polyisobutene, Glycerin, Dimethicone, Cetyl Alcohol, Glyceryl Stearate, Propylene Glycol, Dicaprylyl Carbonate, Coco-Caprylate/Caprate, Sodium Levulinate, Peg-75 St earate, Phenoxyethanol, Xanthan Gum, Sodium Anisate, Ceteth-20, Steareth-20, Lactic Acid, Dimethicone Crosspolymer, Bletilla Striata Callus Extract, Sodium Phytate, Tocopheryl Acetate, Tocopherol, Glycine Soja (Soybean) Oil, Helianthus Annuus (Sunflower) Seed Oil
It's the inside that matters!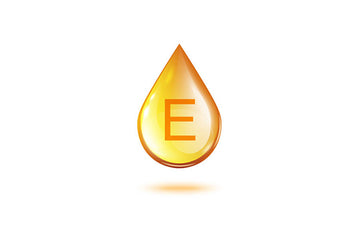 Vitamin E
Vitamin E fights the first signs of skin aging, promoting its protection and strengthening the barrier effect. Its antioxidant properties fight damaging free radicals thus protecting your skin from environmental stresses. It also has the ability of facial skin to maintain the required moisture level, improve its appearance, and reduce the depth of wrinkles.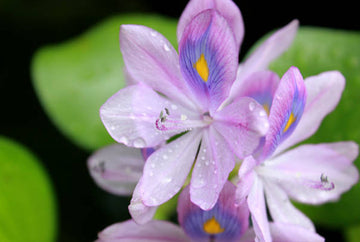 Fibre booster Orchid Hyacinth
The Orchid hyacinth extract obtained from Bletilla striata is a regenerating and revitalizing ingredient for the skin. It is a dermal fiber booster that promotes collagen and proteoglycan synthesis in the skin to maintain skin firmness. Research has proven that Orchid-Hyacinth is power packed with antiaging, antioxidant, anti-inflammatory, immunomodulatory, anti-acne, anti-itch, and wound healing properties owing to its skin-friendly bioactive ingredients.