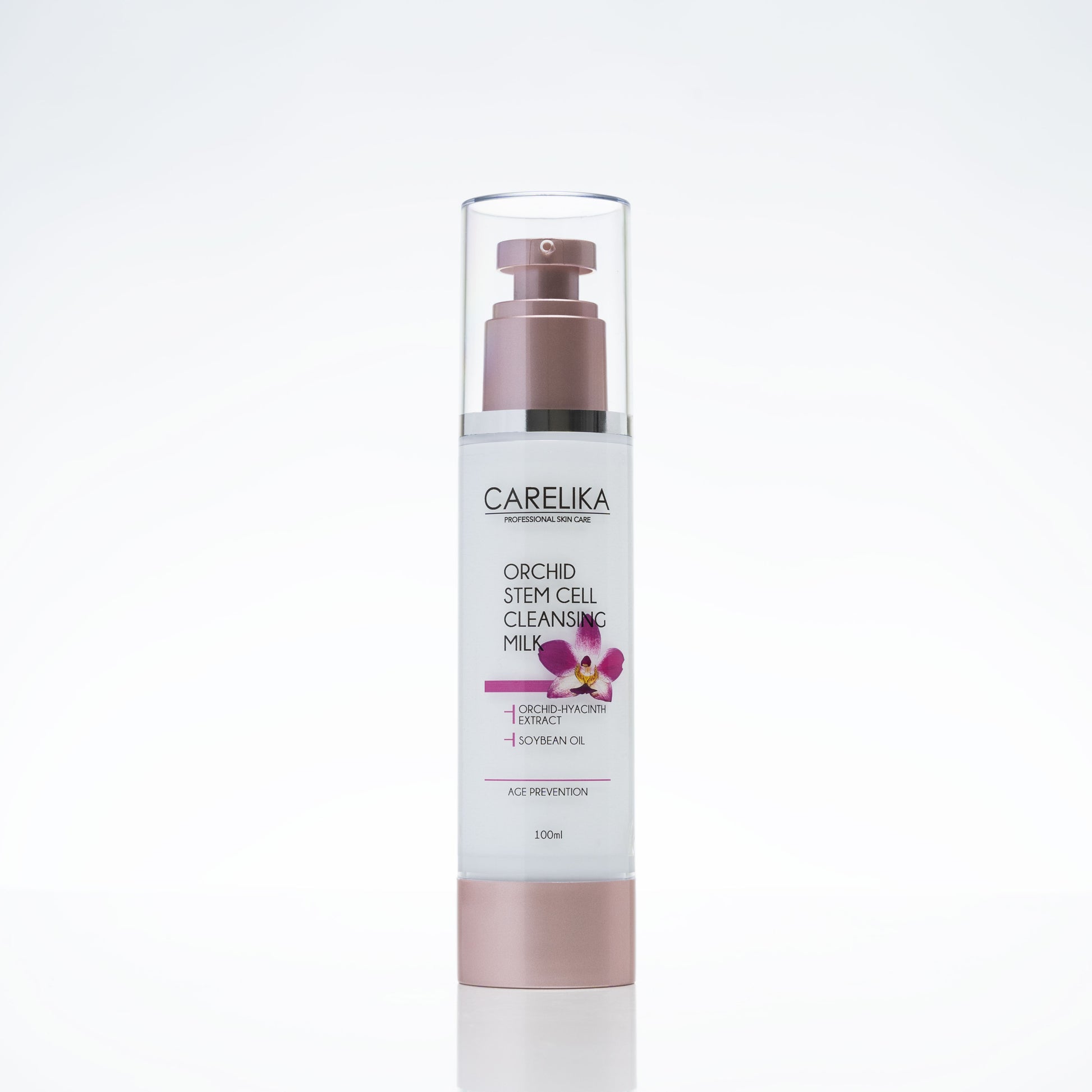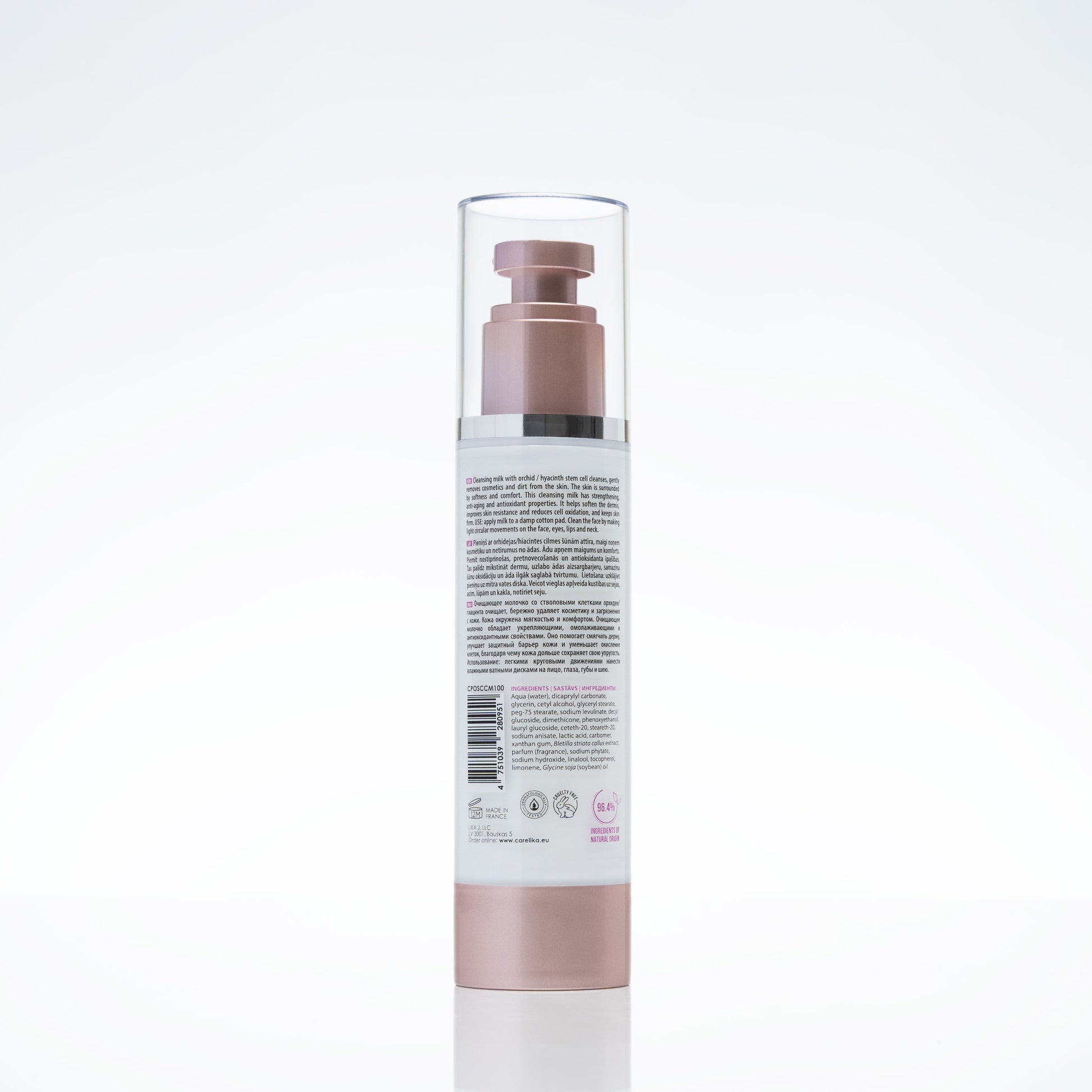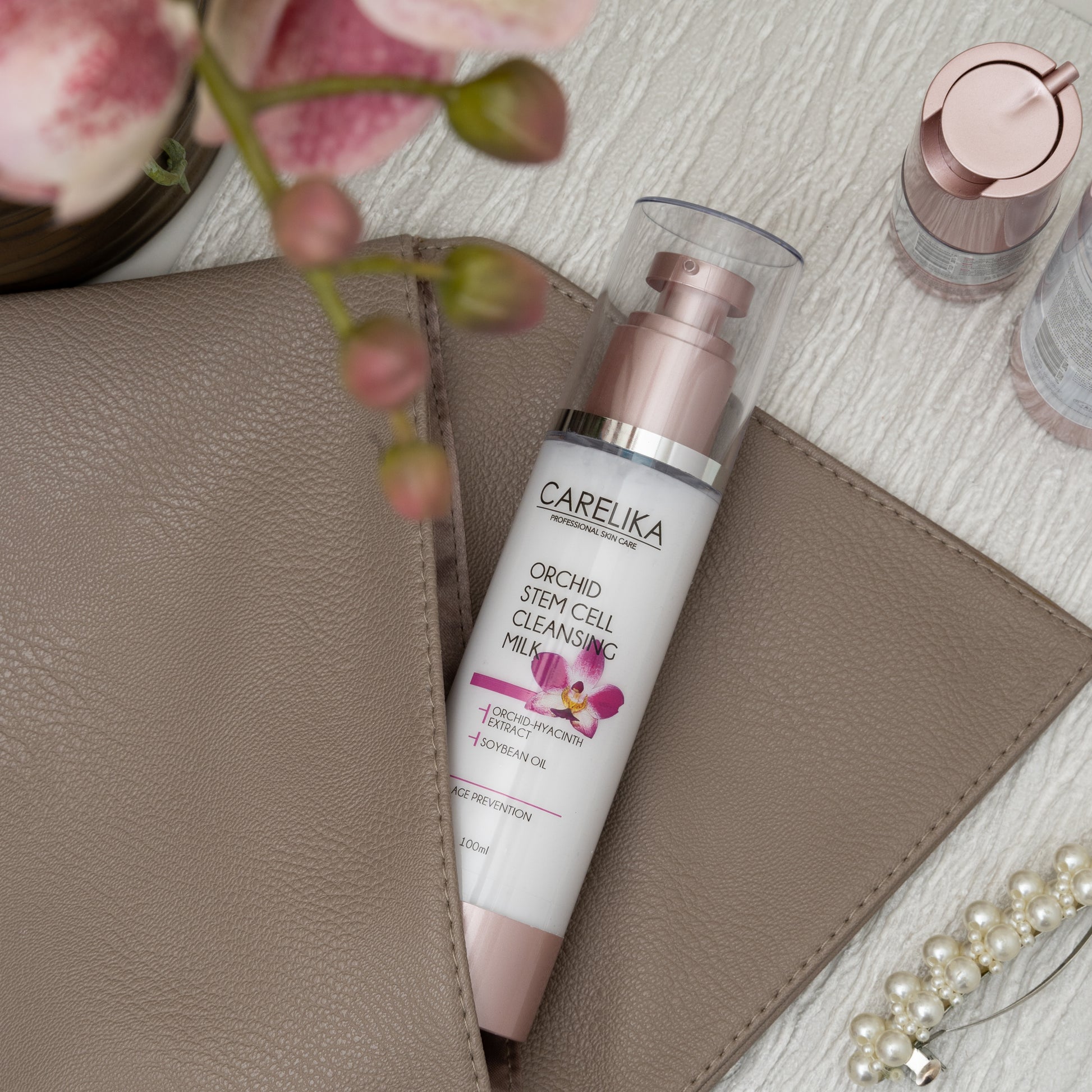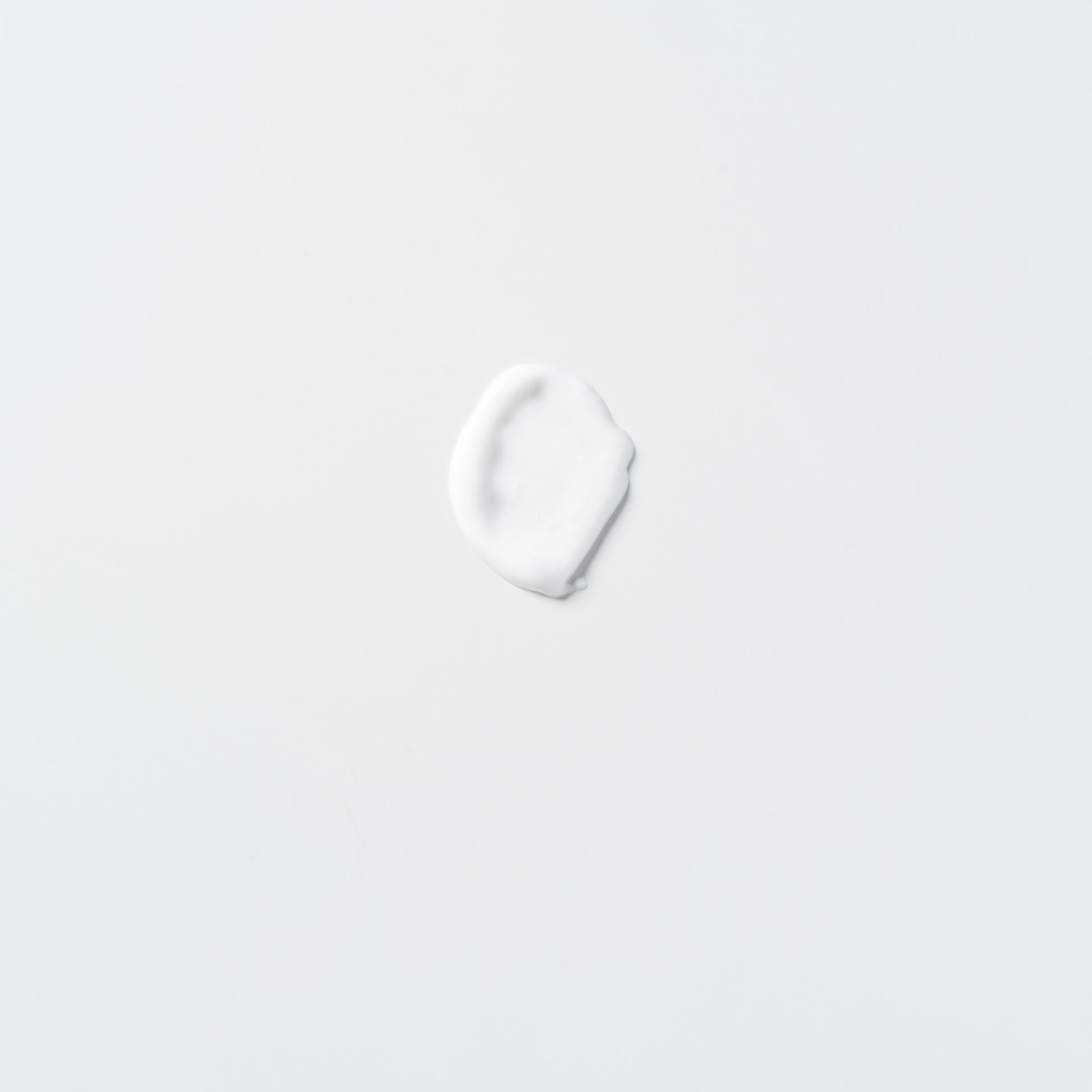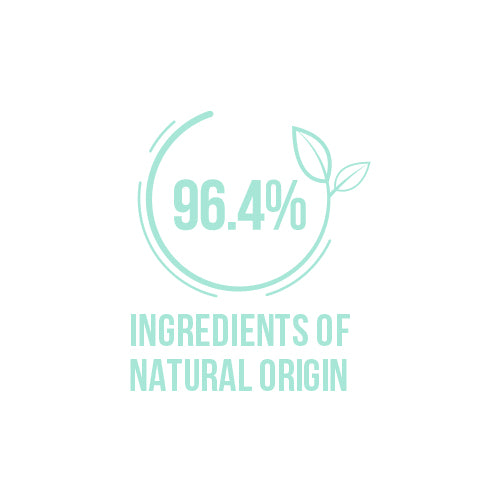 Orchid Stem Cells Cleansing Milk
What is it?
CARELIKA Orchid Cleansing milk is a unique research product of CARELIKA that gives you not just a cleansing experience but is formulated as milk, it is extremely gentle, maintains moisture, and restores the protective barrier. Its ingredient Orchid Hyacinth is a treasure of many skin-protective properties.
Applying cleansing milk to clean your skin is the first step in the beauty ritual. CARELIKA Orchid Stem Cell Cleansing Milk deeply cleanses dirt and makeup and gives a refreshingly clean and clear look. It makes your skin soft and smooth as it gently removes debris. Rich with plant extracts it builds in collagen giving a youthful appearance.
What does it do?
Cleanses the skin with zero traces of debris on the face.

Restores moisture and makes skin super soft.

Boosts dermal fibers synthesis to promote long-lasting firmness.

Strengthens protective barrier.

Works at a cellular level by reducing harmful oxidation.

Being an effective antioxidant has a protective effect on cells.

Vitamin E-rich soy oil acts as an emollient and nourishes your skin.

Has anti-inflammatory effect.

Helps control acne and rosacea.

Helps remove scars and blemishes.

How to use it?
Ingredients
Include CARELIKA ORCHID Cleansing Milk in your daily beauty ritual. Here is how to use it:
Put some cleansing milk on a cotton pad.
With gentle circular motions cleanse your face, eyes, lips, and neck.
Keep massaging and let it blend into your skin.
Do not rinse off
Aqua (water), glycerin, pentylene glycol, phenoxyethanol, ppg-26-buteth-26, peg-40 hydrogenated castor oil, isodium edta, bletilla striata callus extract, o-cymen-5-ol, parfum (fragrance), sodium hydroxide, linalool
It's the inside that matters!
Orchid-Hyacinth
The Orchid hyacinth extract obtained from Bletilla striata is a regenerating and revitalizing ingredient. It is a dermal fiber booster that promotes collagen and proteoglycan synthesis to maintain tissue firmness. Research has proven that Orchid-Hyacinth is power packed with antiaging, antioxidant, anti-inflammatory, immunomodulatory, anti-acne, anti-itch, and wound healing properties owing to its skin-friendly bioactive ingredients.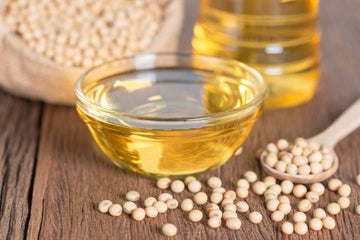 Soyabean oil
Rich in linoleic acid and Vitamin E, it maintains moisture and nourishes the skin. It provides an emollient effect and restores natural radiance.