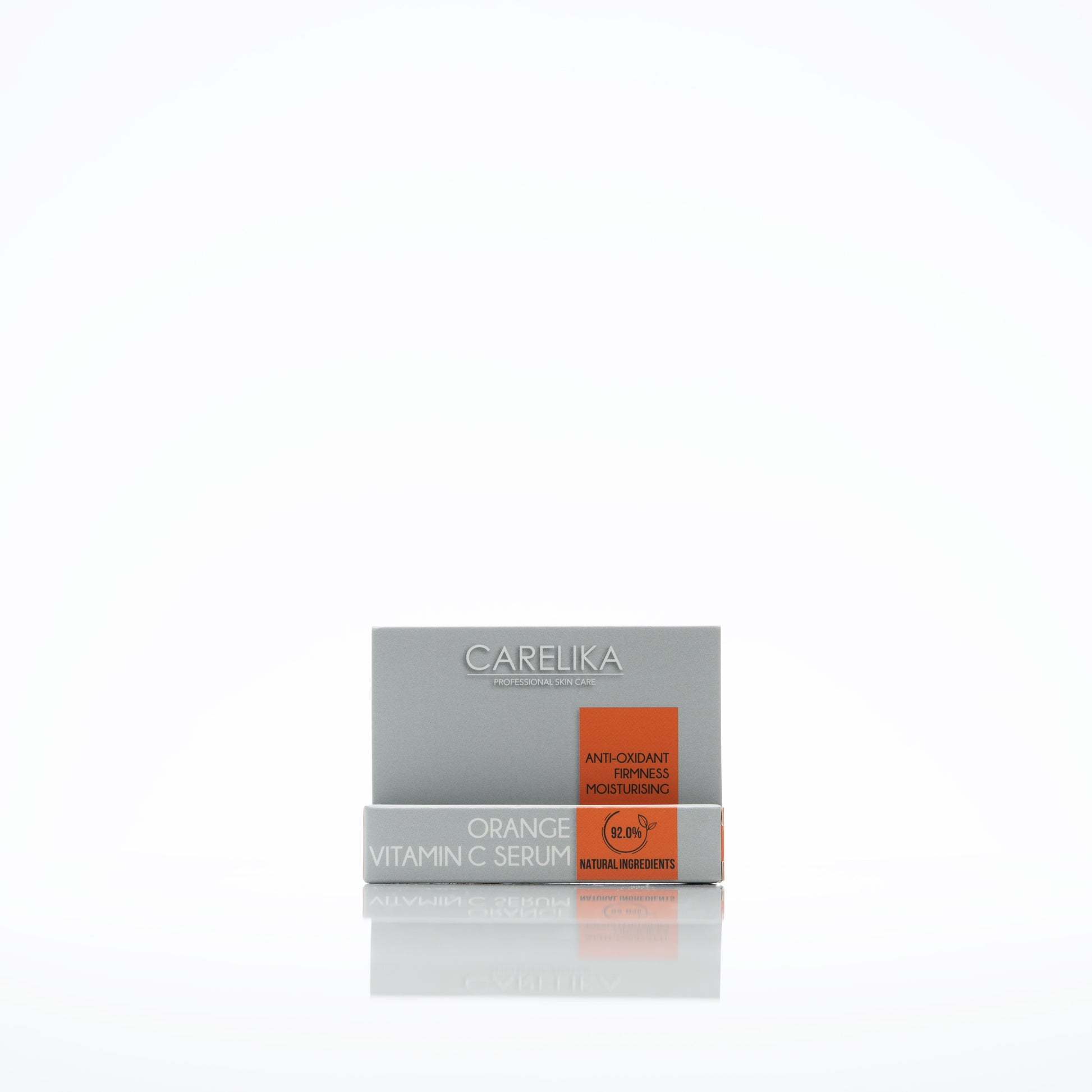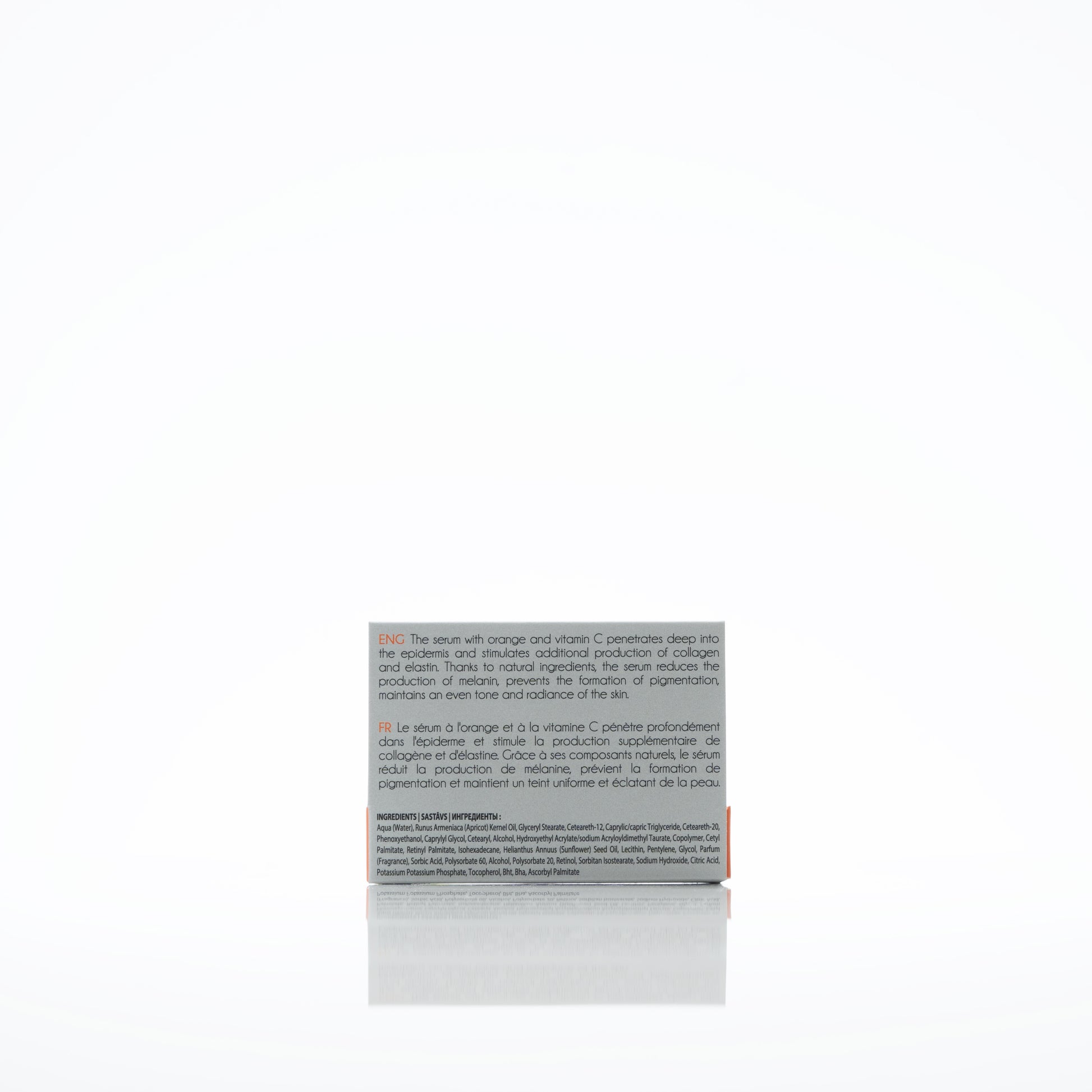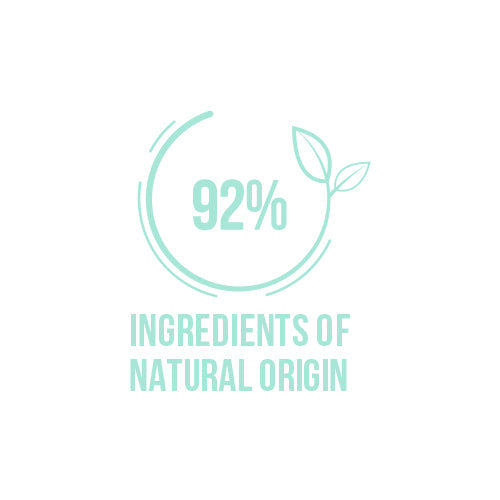 What is it?
CARELIKA Orange serum with vitamin C is a nourishing serum that fulfills your skin's need for essential minerals, elements, and antioxidant vitamins. Enriched with orange oil the fragrance of the serum is divine. Loaded with so many benefits, this oil enhances the tone, and texture of the skin so that it appears healthy. Moreover, it also prevents acne and gives you a soft flawless complexion.
The orange extract and oil work synergistically in the serum to provide you with the benefits of vitamin C and bioflavonoids. Blessed with natural antioxidant activity, vitamin C is a free radical scavenger that saves you from oxidative stress that may damage the skin. Additionally, orange has a cocktail of vitamins that nurture your complexion to give an acne-free, young, and refreshed look.
Get a clear, radiant complexion and even texture with the daily use of Orange Serum with Vitamin C.
What does it do?
Enhances skin tone and texture and gives a clear complexion.

Gives a confident look with zero acne.

Fights free radicals and early signs of ageing

Removes stress from the face as it refreshes you with its fragrance

Gives a natural, healthy glow to the skin

How to use it?
Ingredients
Use serum as a daily beauty ritual in the morning and/or evening for the best results.
Cleanse your face and neck thoroughly with a cleanser.
Pat dry with a soft towel.
Place 3-4 drops of serum directly on your face.
Gently massage the serum on your face and neck using your fingertips till it gets absorbed.
For more benefits use a dual contouring massage roller or 6D lift and tone germanium massage roller.
Do not rinse off.
Follow up with your favorite moisturizing cream.
Aqua (water), runus armeniaca (apricot) kernel oil, glyceryl stearate, ceteareth-12, caprylic/capric triglyceride, ceteareth-20, phenoxyethanol, caprylyl glycol, cetearyl, alcohol, hydroxyethyl acrylate/sodium acryloyldimethyl taurate, copolymer, cetyl palmitate, retinyl palmitate, isohexadecane, helianthus annuus (sunflower) seed oil, lecithin, pentylene, glycol, parfum (fragrance), sorbic acid, polysorbate 60, alcohol, polysorbate 20, retinol, sorbitan isostearate, sodium hydroxide, citric acid, potassium potassium phosphate, tocopherol, bht, bha, ascorbyl palmitate

It's the inside that matters!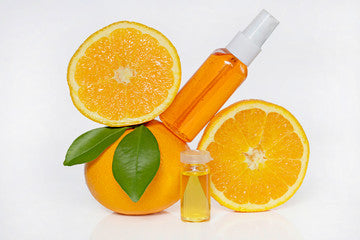 Orange extract
Orange on your face is as healthy as orange in your stomach!
Loaded with vitamin C, flavonoids, and anthocyanins, orange extract scavenges free radicals, chelates metal ions, and inhibits oxidase enzymes thus enhancing antioxidant activity. Orange extract is a cocktail of beneficial vitamins and nutritive amino acids, fruit acids, and protective bioflavonoids. It is nutritious enough to give your skin everything it needs to slow down ageing. It nourishes, hydrates, evens out the texture, and gives a healthy glow.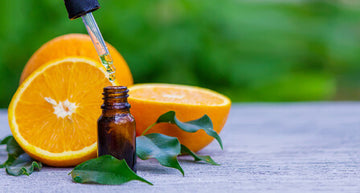 Orange oil
A super fragrant essential oil, the orange oil just spreads its divine pleasure as you use it. Enriched with vitamin C it is also a very good source of antioxidants that scavenge skin-damaging radicals. The oil has an uplifting and pleasant aroma that relieves stress and elevates your mood. It fights acne and gives you radiant and glowing skin.