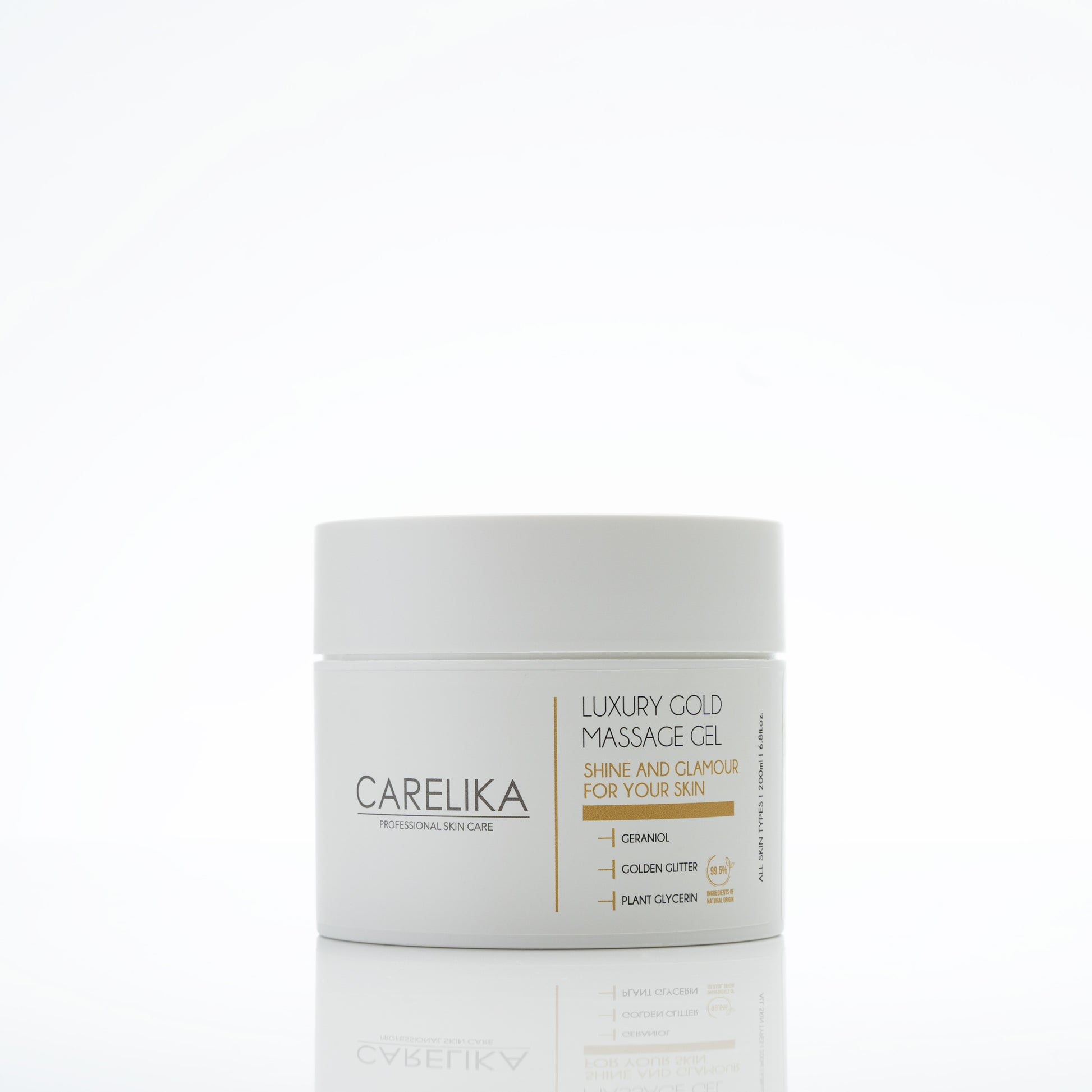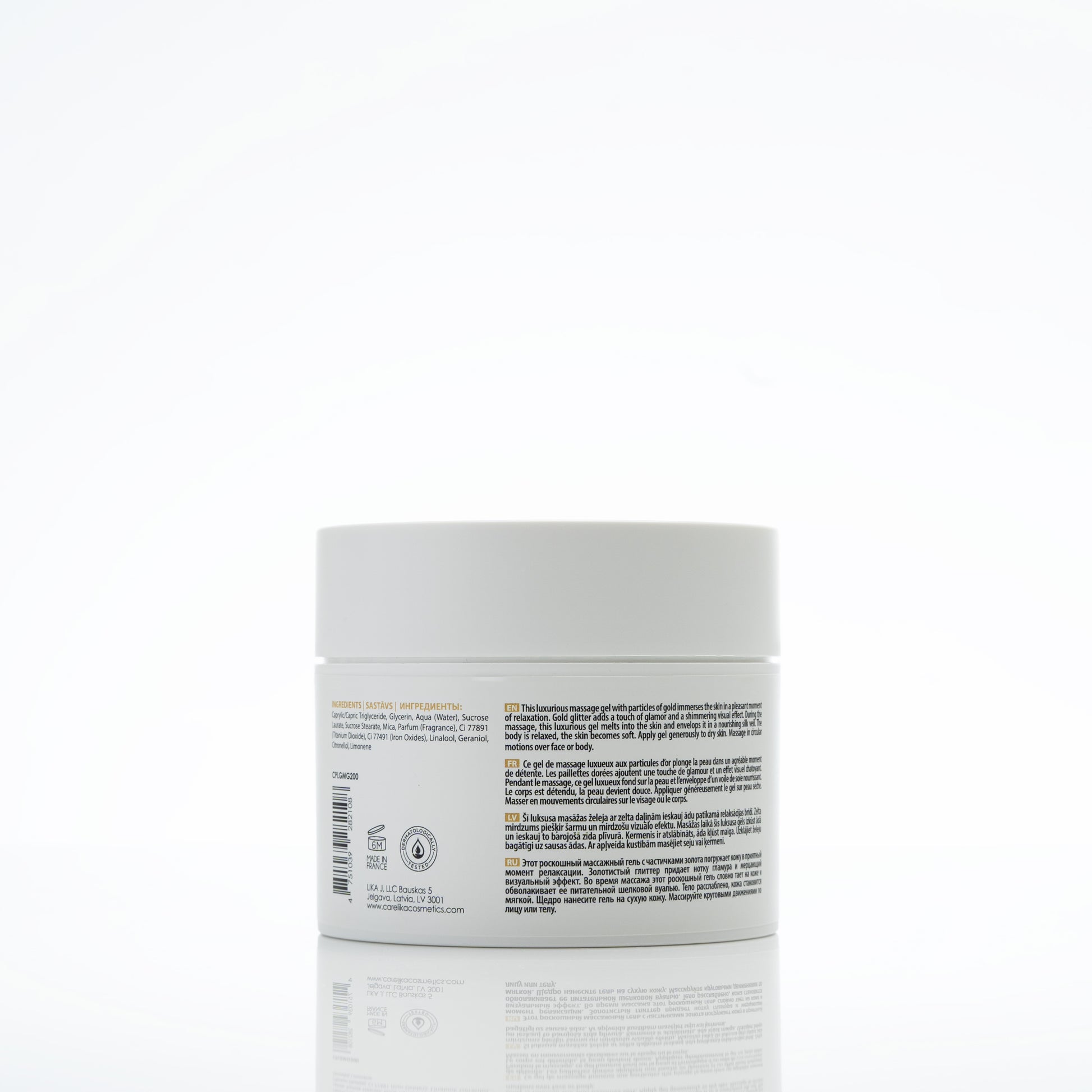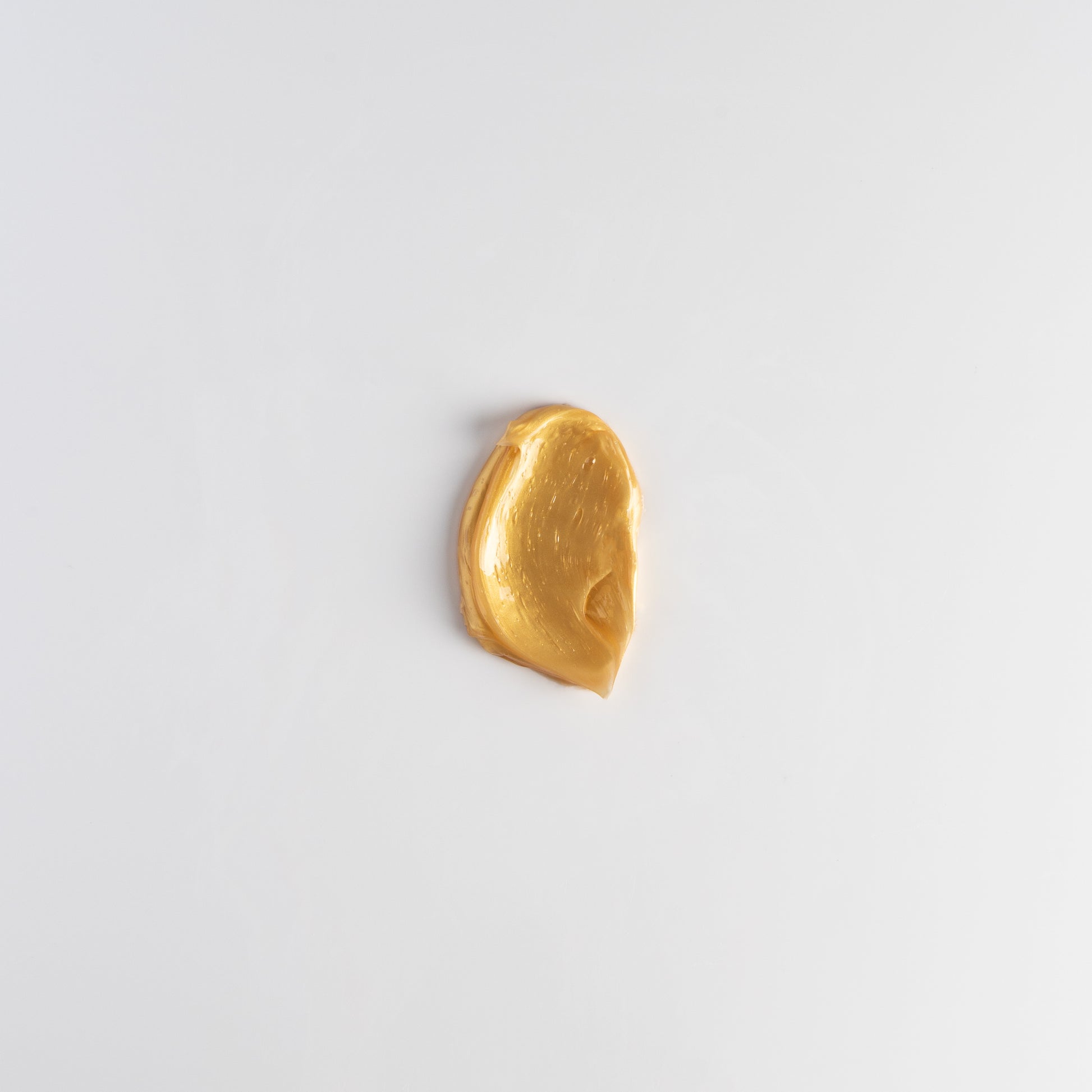 What is it?
This luxurious massage gel with particles of gold immerses the skin in a pleasant moment of relaxation. Gold glitter adds a touch of glamor and a shimmering visual effect. During the massage, this luxurious gel melts into the skin and envelops it in a nourishing silk veil. The body is relaxed, the skin becomes soft.
What does it do?
Luxurious Massage:

It serves as a massage gel, creating a pleasurable and relaxing experience when applied to the skin.

Visual Appeal:

The gold glitter in the gel adds a touch of glamour and imparts a shimmering visual effect, making the skin look radiant and alluring.

Deep Moisturization:

During the massage, the gel transforms, melting into the skin. As it does so, it envelops the skin in a nourishing silk veil. This helps to deeply moisturize and hydrate the skin, leaving it feeling soft and supple.

Enhanced Softness:

The nourishing properties of the gel contribute to softer skin, making it feel smoother and more comfortable.

How to use it?
Ingredients
How to use it?
Apply gel generously to dry skin.
Massage in circular motions over face or body.
Caprylic/Capric Triglyceride, Glycerin, Aqua (Water), Sucrose Laurate, Sucrose Stearate, Mica, Parfum (Fragrance), Ci 77891 (Titanium Dioxide), Ci 77491 (Iron Oxides), Linalool, Geraniol, Citronellol, Limonene
It's the inside that matters!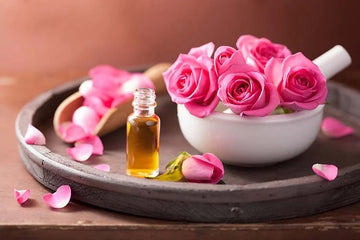 Geraniol
Geraniol is a naturally occurring terpene with a rose-like aroma. It is found in a variety of essential oils and is used in a wide range of products, including perfumes, flavorings, insect repellents, and pharmaceuticals. Geraniol has a number of biological activities, including antioxidant, anti-inflammatory, and anticancer properties.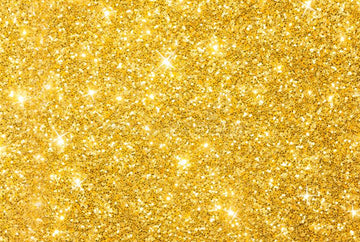 Golden glitter
It helps in reducing the early signs of aging and in lightening pigmentation. Its antioxidant properties improve the elasticity and firmness of the skin and help delay ageing. Add a radiating glow and a smooth complexion under, and get back the sparkle!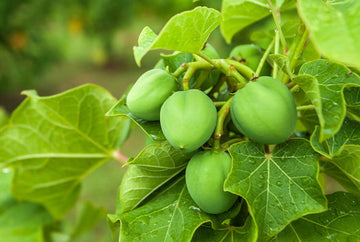 Plant glycerin
Glycerin has emollient properties that promote a youthful and healthy glow. It moisturizes, relieves dryness, and refreshes the skin's surface. It improves facial muscles' elastic properties thus delaying the ageing signs. Being a natural humectant, it restores the protective epidermal barrier functions. Glycerin never clogs facial pores; thus it is a perfect ingredient for everyone.