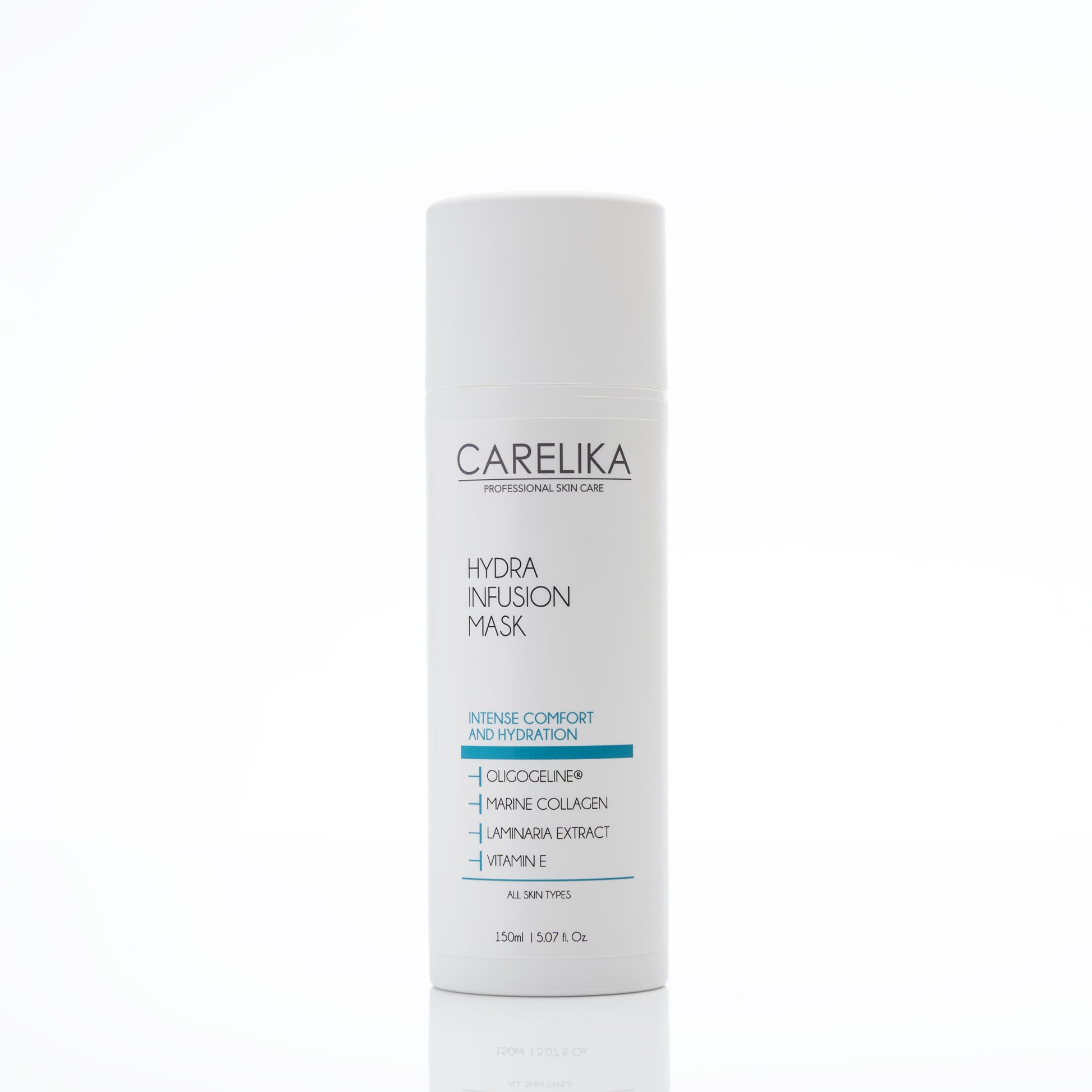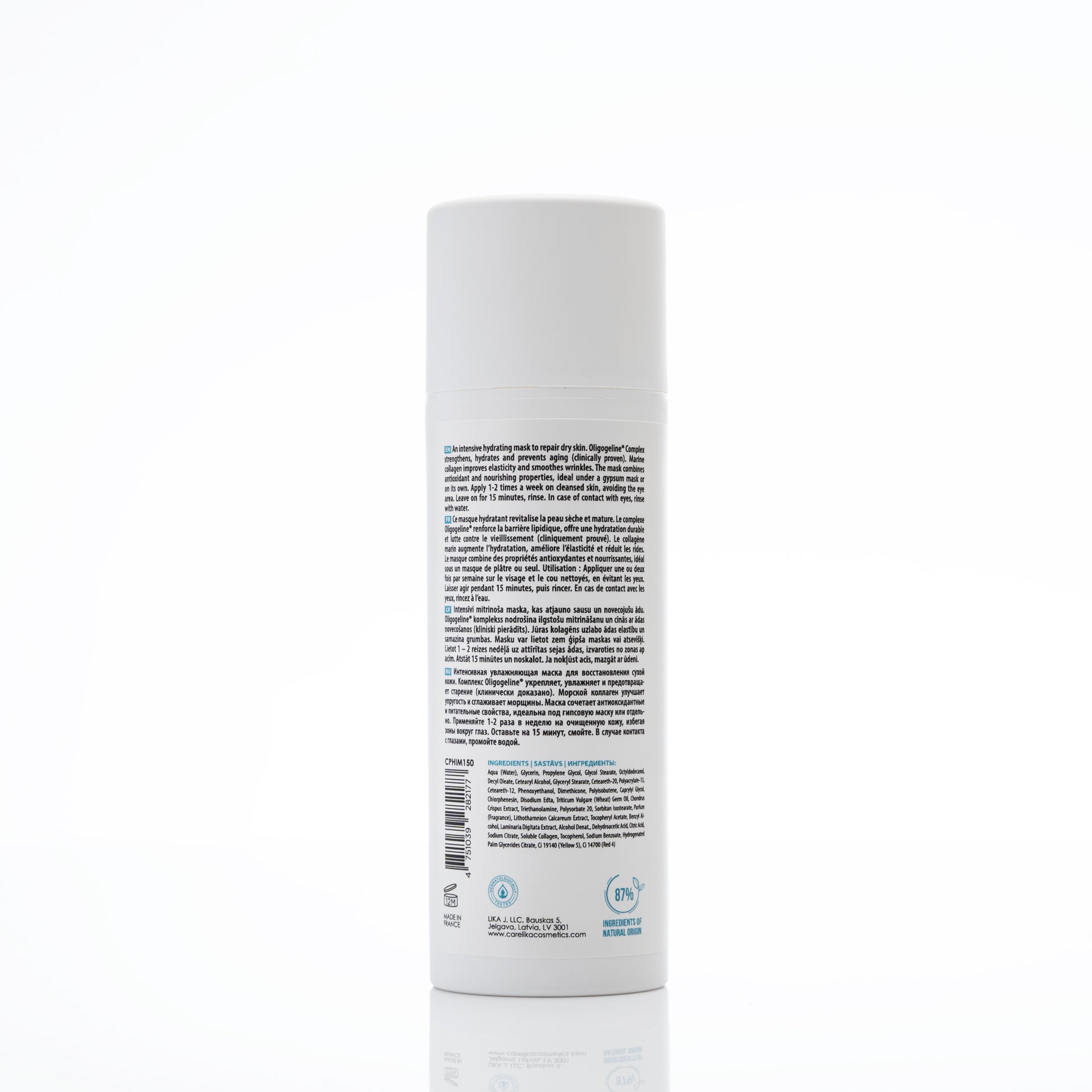 What it is?
Rich hydrating mask is the ideal solution for quick recovery of dry and mature skin. The Oligogeline® complex strengthens the lipid mantle, provides long-lasting hydration, improves the protective function of the skin, and prevents the aging process (clinically proven). Marine collagen moisturizes, restores skin elasticity and smoothes wrinkles. The mask has antioxidant, moisturizing, nourishing and softening properties. Due to its dense creamy texture, the mask is suitable for use under a modeling gypsum mask or on its own.
What does it do?
Moisturizing: Oligogeline® is known for its ability to provide effective hydration to the skin. It forms a film on the skin's surface, reducing water loss and helping to lock in moisture. This can be particularly beneficial for individuals with dry or dehydrated skin.
Skin tightening: Oligogeline® has properties that can help improve the elasticity and firmness of the skin. It may contribute to a more youthful and toned appearance.
Antioxidant properties: Antioxidants like vitamins and minerals that can help protect the skin from damage caused by free radicals, which can accelerate the aging process.
Wrinkle reduction: The combination of active ingredients help to reduce the appearance of fine lines and wrinkles by promoting skin elasticity.

How to use it?
Ingredients
How to use it?
Use once or twice a week.
Apply the ready-to-use mask on a pre-cleansed face and neck, avoiding the eyes contour area.
Leave for 15 minutes then rinse with clear water.
Aqua (Water), Glycerin, Propylene Glycol, Glycol Stearate, Octyldodecanol, Decyl Oleate, Cetearyl Alcohol, Glyceryl Stearate, Ceteareth-20, Polyacrylate-13, Ceteareth-12, Phenoxyethanol, Dimethicone, Polyisobutene, Caprylyl Glycol, Chlorphenesin, Disodium Edta, Triticum Vulgare (Wheat) Germ Oil, Chondrus Crispus Extract, Triethanolamine, Polysorbate 20, Sorbitan Isostearate, Parfum (Fragrance), Lithothamnion Calcareum Extract, Tocopheryl Acetate, Benzyl Al - cohol, Laminaria Digitata Extract, Alcohol Denat., Dehydroacetic Acid, Citric Acid, Sodium Citrate, Soluble Collagen, Tocopherol, Sodium Benzoate, Hydrogenated Palm Glycerides Citrate, Ci 19140 (Yellow 5), Ci 14700 (Red 4)
It's the inside that matters!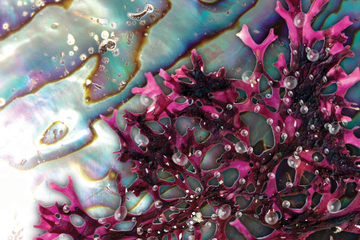 Oligogeline®
It protects and reinforces epidermis functionality. The film-forming effect allows to reduce water evaporation, leading to a better epidermis hydration (in vivo test). This active ingredient helps to repair a damaged epidermis with its film-forming properties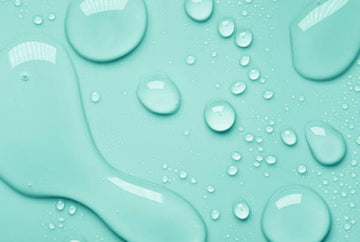 Marine collagen
One of the major component of the skin, the collagen is responsible for its elasticity and its resistance. The marine collagen, of identical structure with the skin, holds also moisturizing properties.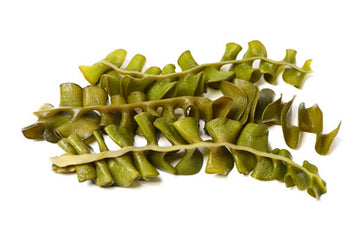 Laminaria extract
The active ingredient extracted from the Laminaria digitata brown seaweed is a mineral concentrate rich in trace elements, vitamins and mineral salts that stimulates and revitalizes the skin.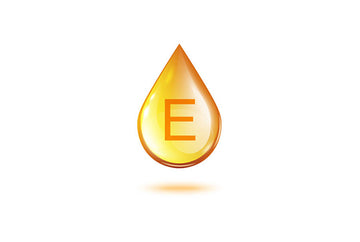 Vitamin E
The acetate of vitamin E is converted by the enzymes present at the skin level. This vitamin is known for its antioxidant properties thus helping the skin to protect against free radicals.