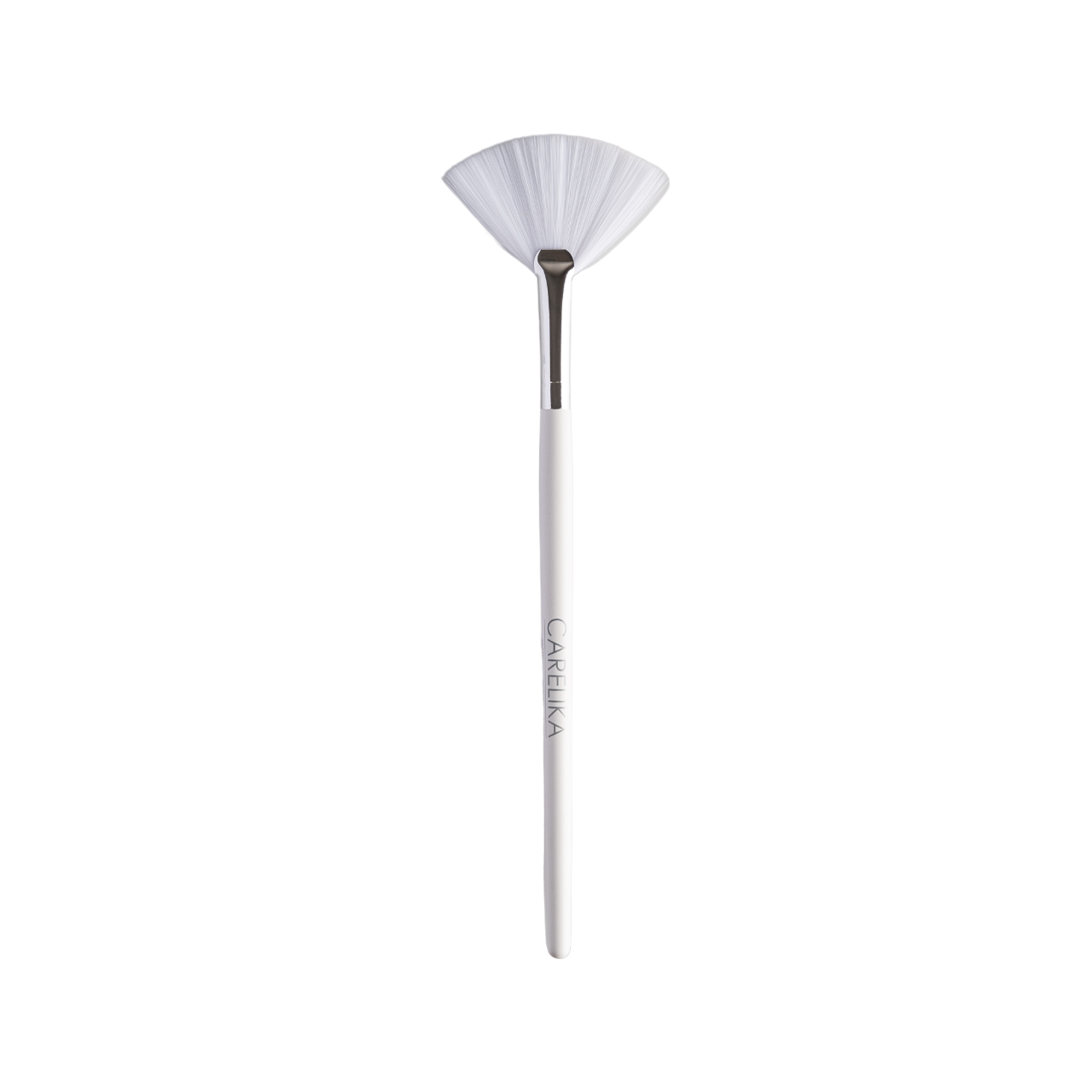 CARELIKA Fan Mask Brush, a versatile tool designed to elevate your beauty routine. Crafted with utmost precision, this brush is suitable for a wide range of applications, including facial mask, foundation, powder, contouring, blending, and highlighting.

Meticulously constructed with a wooden handle, aluminum ferrule, and nylon hair, this brush embodies durability and functionality. The wooden handle ensures a comfortable grip, allowing for effortless control and precise application. The aluminum ferrule guarantees a secure attachment, ensuring the longevity of the brush. The nylon hair bristles are not only soft and gentle on the skin, but also vegan-friendly, making it an ideal choice for conscious consumers.

Experience the epitome of elegance and efficiency with the CARELIKA Fan Mask Brush. Elevate your makeup routine and achieve flawless results with this versatile tool.
How to use it?
Benefits of Fan Mask Brush
How to use it?
Cleanse and dry your face.
Apply a generous amount of your preferred face mask to the brush head.
Using gentle sweeping motions, apply the mask to your face, starting at the center and working your way outwards.
Once the mask has been evenly applied, relax and enjoy the benefits of your chosen treatment.
After the mask has dried completely, rinse it off with warm water using a gentle cleanser.
To clean your brush, rinse it thoroughly under warm water until the water runs clear.
Gently squeeze out any excess water from the bristles.
Lay the brush flat to dry on a clean towel.
Fan Mask Brush offers a variety of benefits:
Even application: The fan-shaped design of the brush allows for even application of face masks and other makeup products, without streaks or blemishes.
Precision: The brush head is designed to fit all contours of the face, ensuring that the product is applied precisely and evenly, even in hard-to-reach areas.
Hygiene: The synthetic bristles are easy to clean and maintain, preventing the growth of bacteria and other microorganisms.
Durability: The brush is made with high-quality materials, including a wooden handle, aluminum ferrule, and nylon hair, ensuring long-lasting durability.
Versatility: The Fan Mask Brush can be used for a variety of applications, including face masks, chemical peels, powder blends and gels.