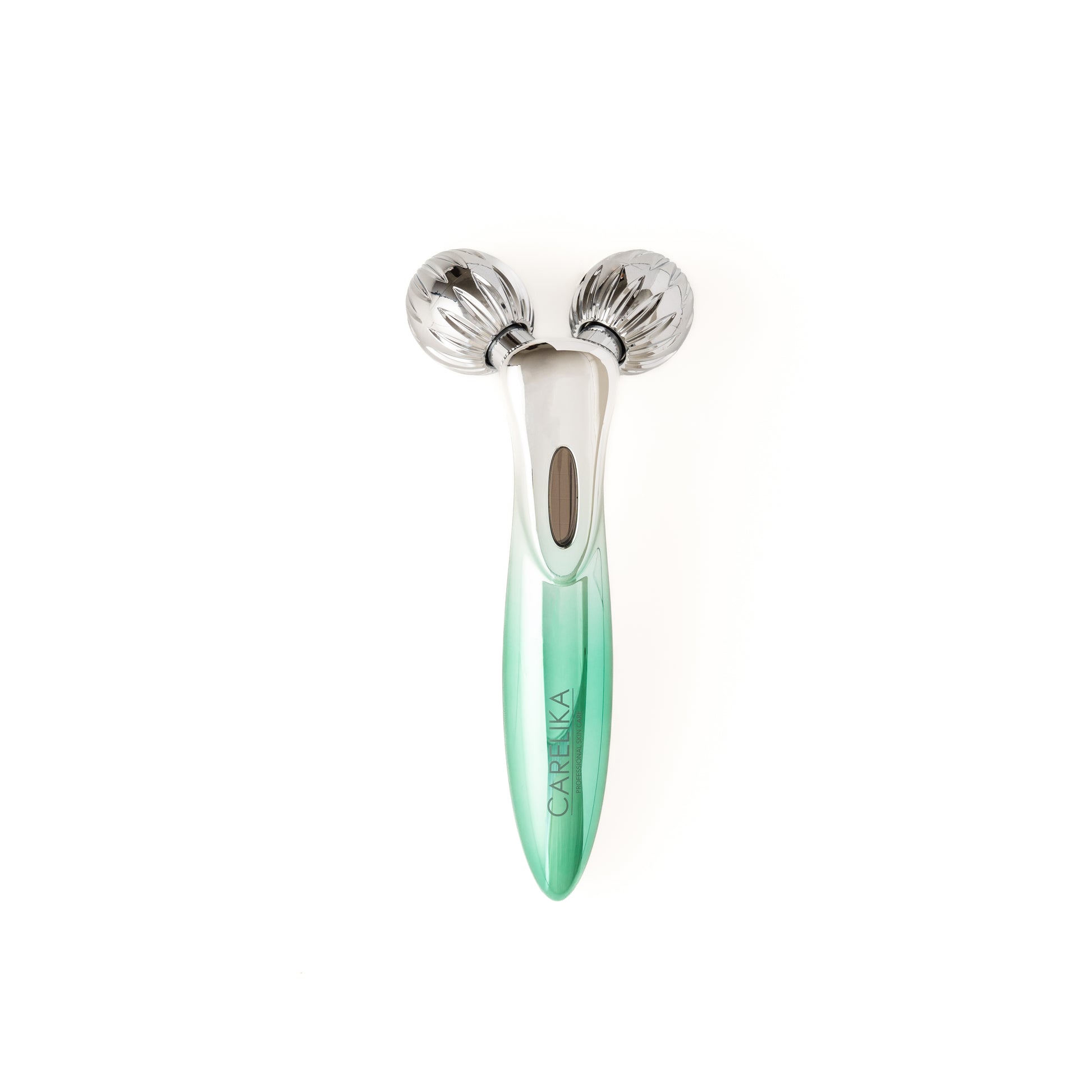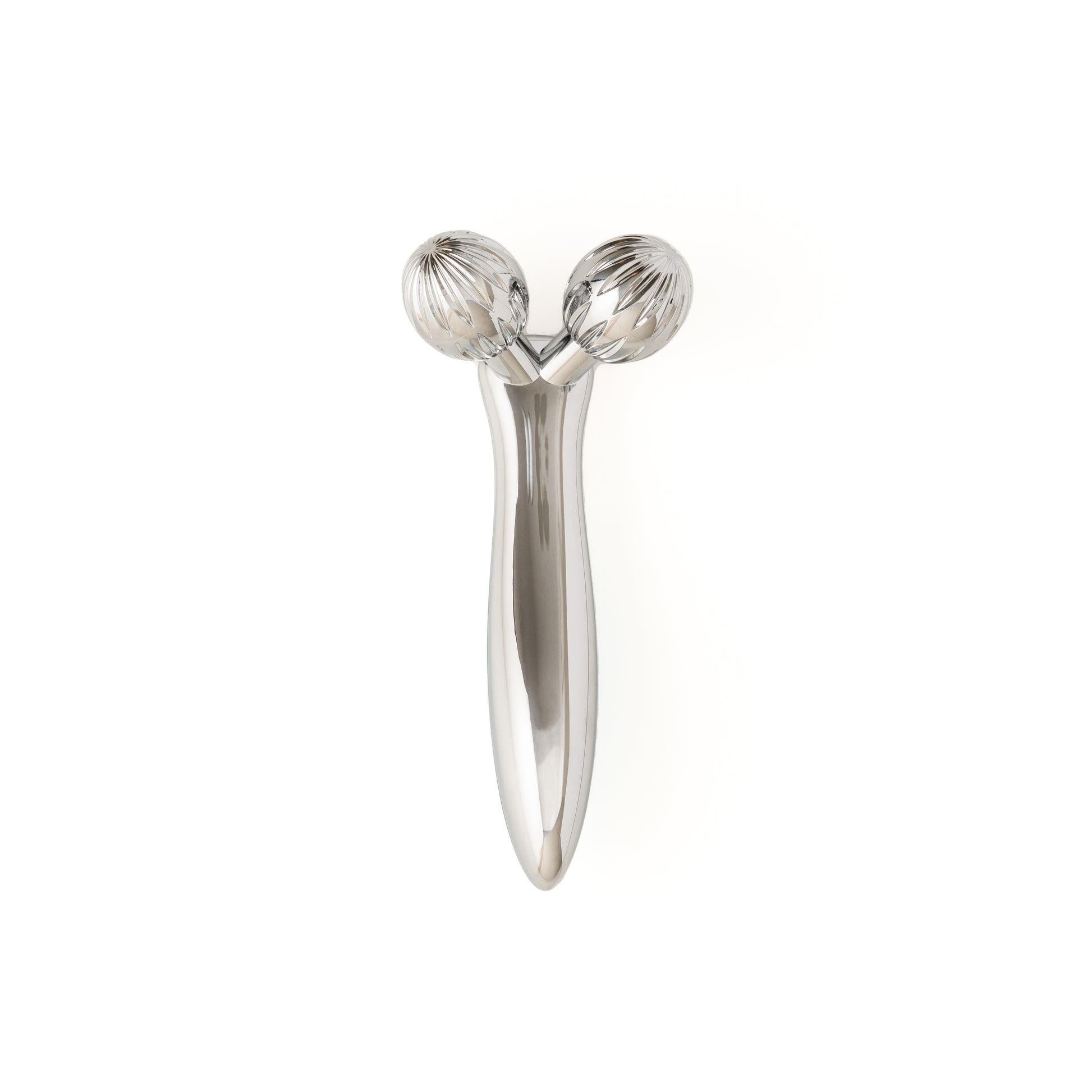 Dual Contouring Massage Roller
What is it?
The CARELIKA Dual contouring massage roller is equipped with two oval rollers to massage your skin. Its unique Y-shape is perfectly based on the principles of ergonomics that allow the maximum contact area of this massager with your skin surface. A product par excellence the massage roller mimics the muscle-kneading experienced in a spa.
During the massage, this dual contouring massager absorbs solar energy through the solar panel and converts it into microcurrent. The microcurrent is further responsible for reaching deep inside the subcutaneous layers repairing elastic fibers and colloidal layer tissue. A perfect remedy for excess fat deposits around your arms and waist or ageing signs appearing on your face, it promotes blood circulation, skin tightening, and body shaping.
Easy to use, lightweight, compact, waterproof, and easy to carry, it is a sustainable product that uses solar energy to function. Relax and revitalize your skin at home with this spa-like massage and let the stiffness go away!
What does it do?
How to use it?
The CARELIKA Dual contouring massage roller improves skin flexibility and uplifts it to a rejuvenated and refreshed level. It uses solar energy to create microcurrents that can penetrate deep into the subcutaneous tissue where it repairs and rebuilds the elastin fibres and colloid tissue making your skin soft, flexible, and young-looking. A non-invasive and affordable beauty technique, this massager mimics professional muscle kneading. The movements of the massager and the pressure it applies on your skin are similar to a beautician's magic fingers in a spa.
Here are the benefits of the massage roller:
Contours and tightens your skin
Brightens the complexion
Improves blood circulation
Takes away muscle stiffness and gives a relaxing effect
When used with a serum it enhances the absorption of the serum inside the skin
Reduces the stressful eye bags and puffiness around the eyes
Improves skin elasticity
How to use it?
For best results, we recommend using the roller together with the Carelika serum for improving skin radiance. You may choose the strength of the device depending on your need and condition.
Here is how to use the massage roller on various parts:
Forehead: Pull it slowly on your forehead area.
Face: Bring it close to your face and pull it up. Do not roll back in opposite direction.
Eyes: Use an eye cream and massage around the eyes.
Neck and Back: From lower to upper direction on the neck and back pull the roller. Press it at acupuncture points for a relaxing effect.
Arms: Use the massager to clamp the arm muscles, and pull up (do not roll down). Use a massage lotion for better results.
Waist: In a lying or standing position, push and pull the massager up and down for an anticellulite effect and slim waistline.
Legs: Uplift from the calf muscles to the thigh.