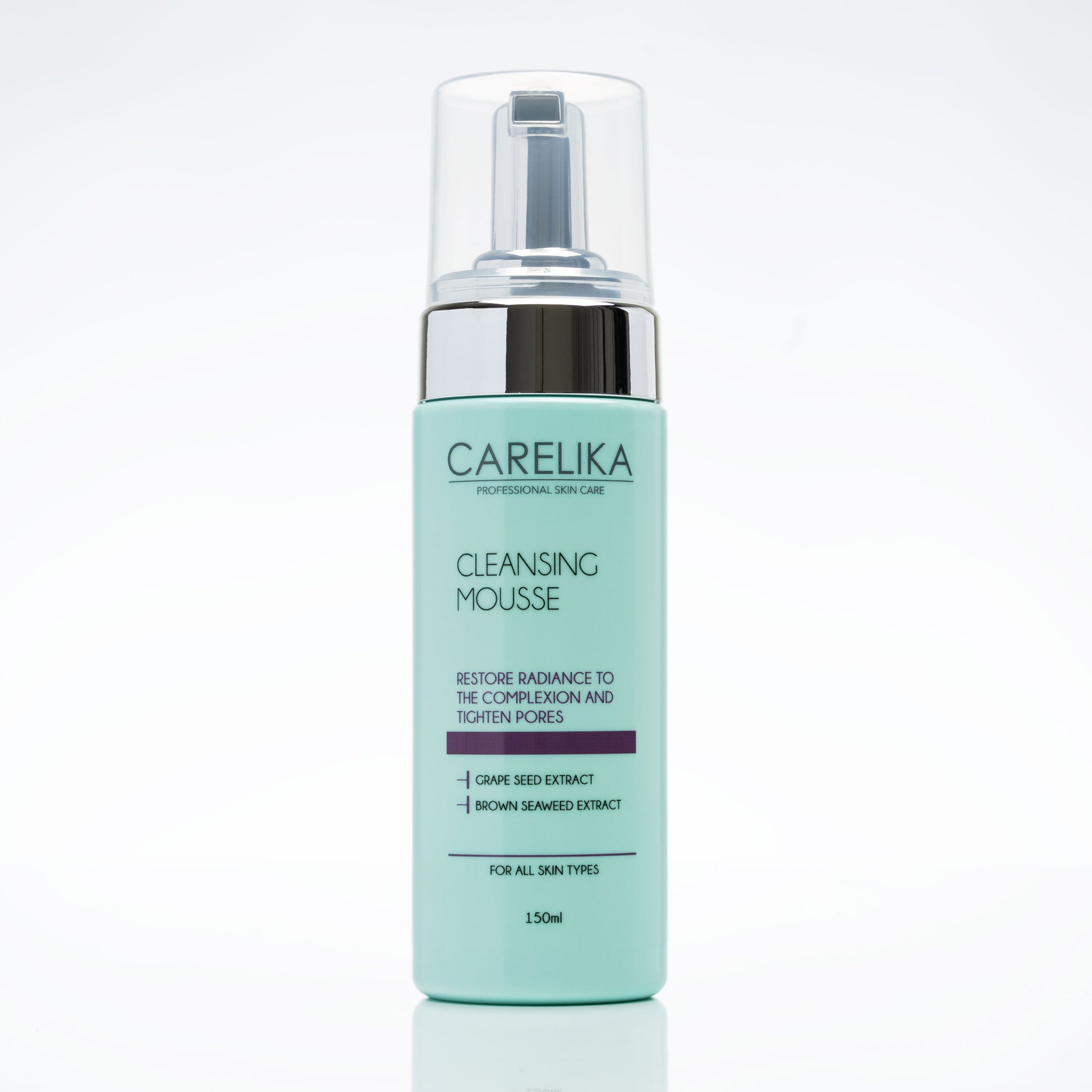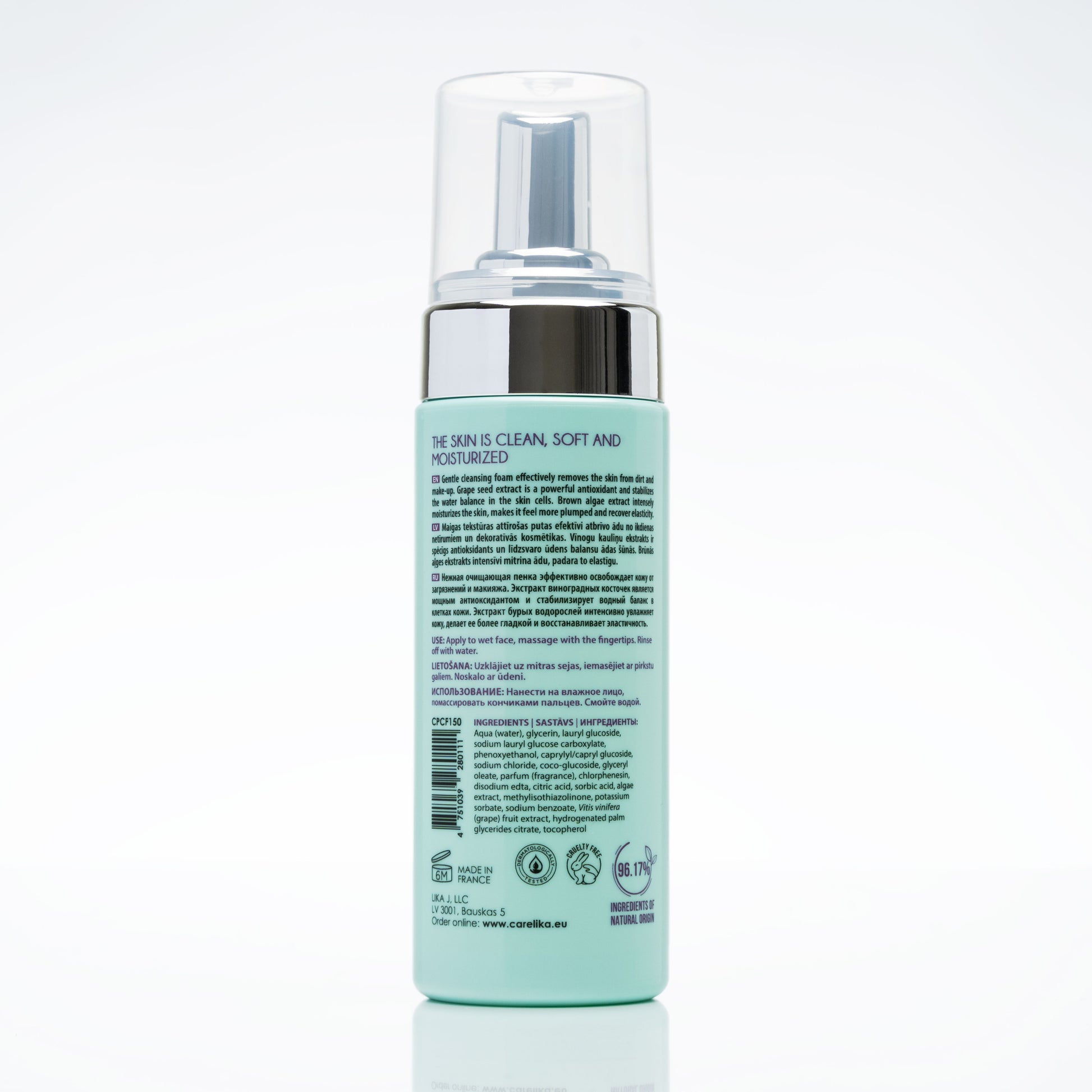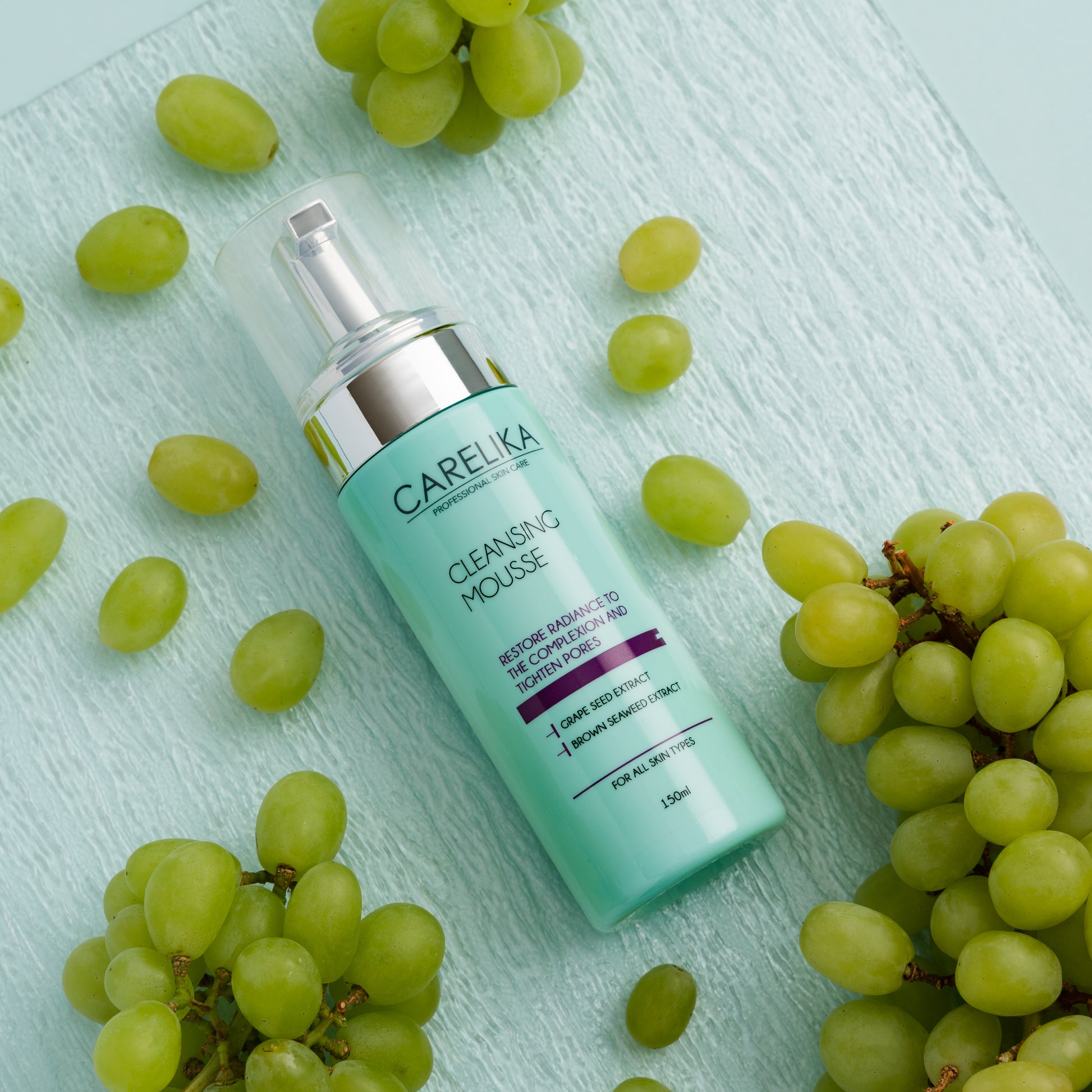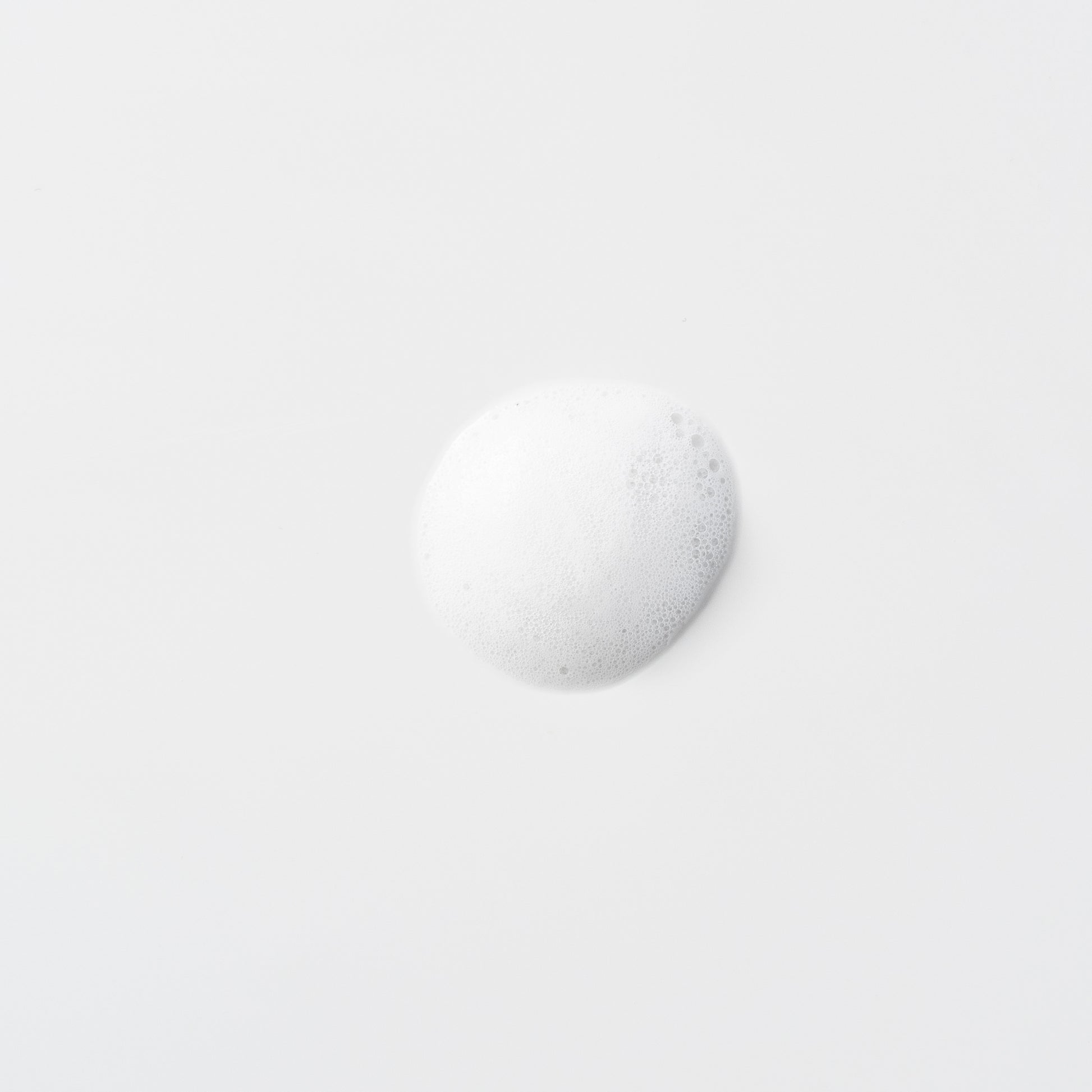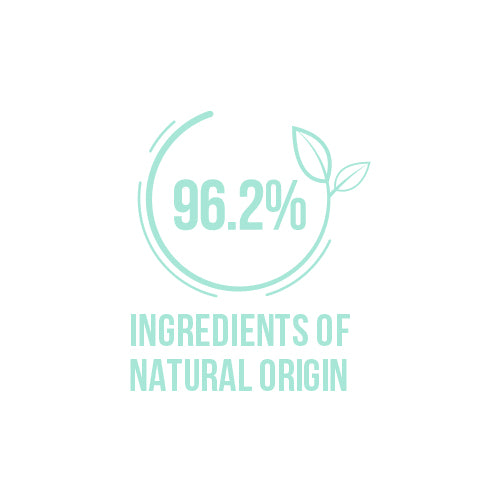 Cleansing Mousse with Grape Seed
What is it?
The CARELIKA cleansing mousse with grape seed is a cleanser that is gentle and soft on your skin. Its foaming properties help in the effective removal of impurities and makeup during your daily beauty ritual. The brown algae extract helps restore the water balance in the skin cells, while the grape seed extract is a powerful antioxidant that quenches free radicals. This cleansing mousse is a multifunctional cleanser that cleanses, moisturizes, tightens the pores, and restores skin elasticity. Get that soft and supple feeling with a refreshing look!

What does it do?

Foaming facilitates the removal of impurities and makeup

Makes skin soft and supple and restores its elasticity

Antiaging effect due to antioxidant properties

Improves skin immunity, tightens pores and improves firmness

Prevents wrinkles and evens out the tone.

How to use it?
Ingredients
Moisten your face and apply a small amount cleansing mousse.
Gently massage with fingertips in circular and upward strokes.
Rinse off with water.
Apply a cream or serum that suits you.
Aqua (water), glycerin, lauryl glucoside, sodium lauryl glucose carboxylate, phenoxyethanol, caprylyl/capryl glucoside, sodium chloride, coco-glucoside, glyceryl oleate, parfum (fragrance), chlorphenesin, disodium edta, citric acid, sorbic acid, algae extract, methylisothiazolinone, potassium sorbate, sodium benzoate, Vitis vinifera (grape) fruit extract, hydrogenated palm glycerides citrate, tocopherol
It's the inside that matters!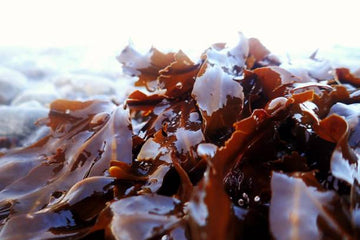 Brown Algae Extract
The brown seaweed extract from Laminaria digitalis
have a natural way of restoring water balance in living cells and stopping epidermal water loss. Moreover, seaweed extracts are rich in essential amino acids, vitamins, and trace elements. Thus, it nourishes with micronutrients, rejuvenates the skin by preventing the denaturation of proteins, and provides anti-aging benefits.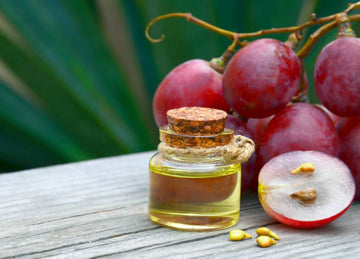 Grape Seed Extract
The extract obtained from the seeds of grapes botanically referred to as Vitis vinifera is rich in proanthocyanidin which controls sebum secretion. The extract is rich in vitamins E and C which improve skin immunity and antiaging effect. It escalates cell turnover and collagen synthesis, helping your skin stay tighter, more elastic, and healthier.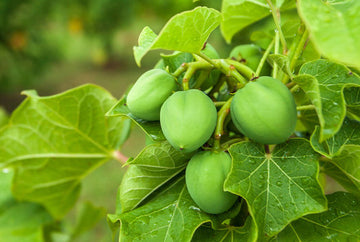 Glycerin of Plant origin
Glycerin has emollient properties that promote a youthful and healthy glow. It moisturizes, relieves dryness, and refreshes the skin's surface. It improves the elastic properties thus delaying ageing signs. Being a natural humectant, it restores
the protective epidermal barrier functions. Glycerin never clogs your skin pores thus, it is a perfect cosmetic ingredient for everyone.