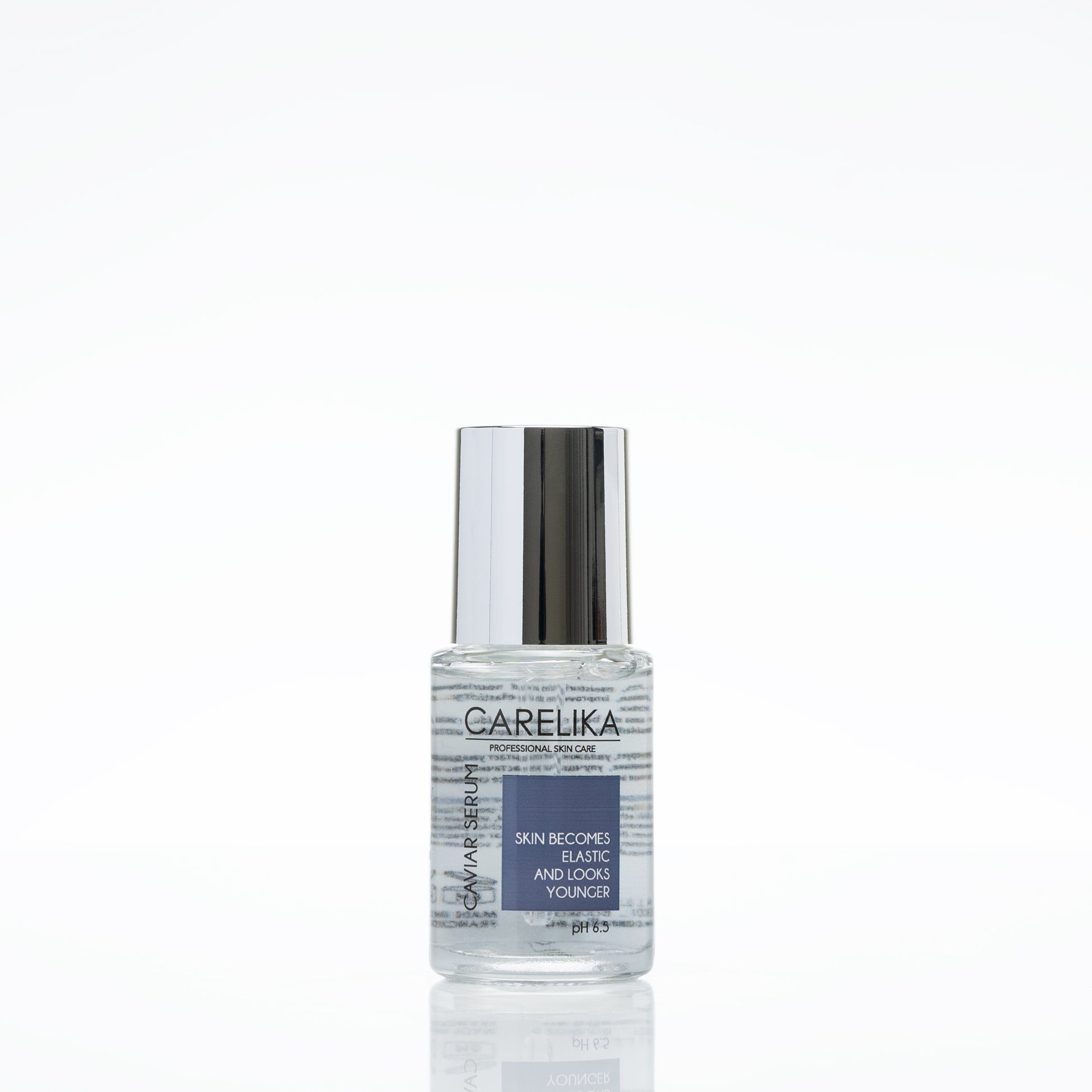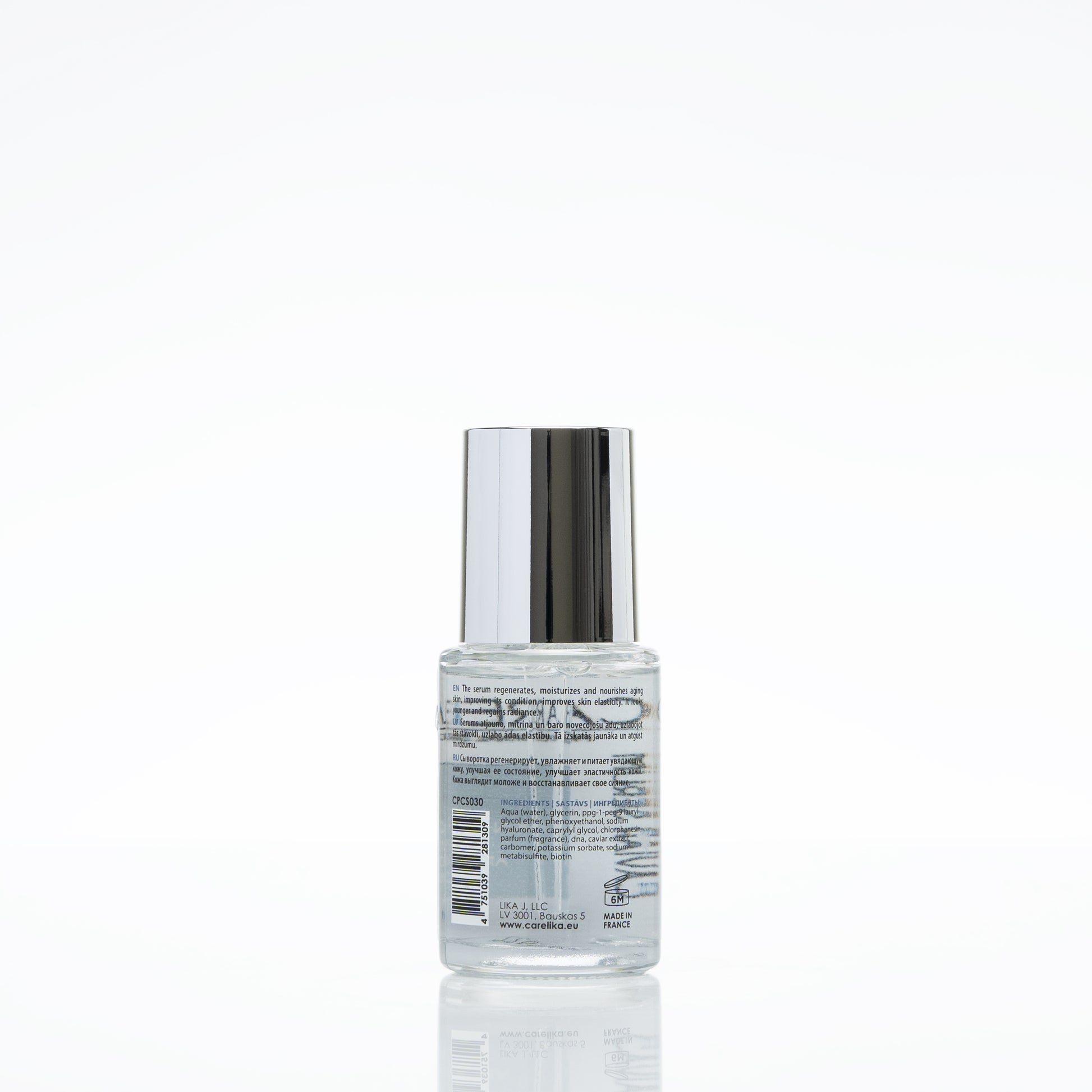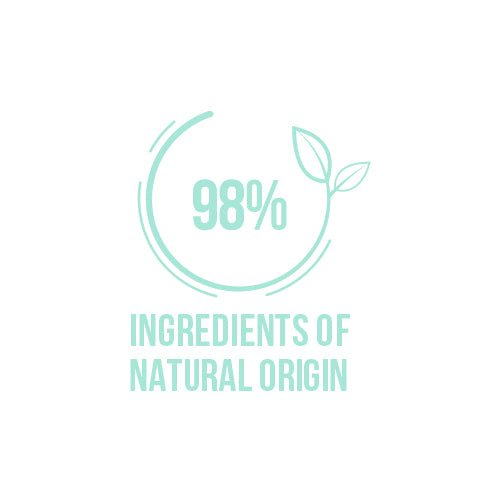 Caviar Serum Professional
What is it?
CARELIKA Caviar Serum with Hyaluronan is a unique formulation based on scientific innovation. Loaded with natural ingredients, this serum is the most effective option for dry skin that flakes off easily. Made from a combination of caviar and roe extract, this serum regenerates, and nourishes your skin with essential amino acids and vitamins. Hydration booster hyaluronan and the exotic floral aroma bring soothing and conditioning effects for tired and stressed skin.
Crafted with the finest French caviar and fish soft roe, the serum is a luxurious elixir that promotes new cell formation with anti-ageing benefits. The serum improves skin elasticity, revitalizes cellular activity, and makes you look younger.
Your skin deserves all that is lavish! Achieve enviably smooth and radiant complexion with the CARELIKA Caviar Serum with Hyaluronan!
What does it do?
Provides the necessary nourishment.

Gives intense moisturization and maintains hydration.

Regenerates skin cells for a glowing vibrant complexion

Profound anti-ageing effect improves elasticity and tone

Promotes collagen and elastin synthesis.

How to use it?
Ingredients
Use this serum daily in the morning and/or evening for the best results as suggested below:  
Cleanse your face and neck thoroughly with a cleanser.
Using a soft towel, pat dry.
Place 3-4 drops of serum directly on your face.
Gently massage the serum on your face and neck using your fingertips till it gets absorbed.  
For more benefits use a dual contouring massage roller or 6D lift and tone germanium massage roller.
Do not rinse it off.
Follow up with your favorite moisturizing cream. 
Aqua (water), glycerin, ppg-1-peg-9 lauryl glycol ether, phenoxyethanol, sodium hyaluronate, caprylyl glycol, chlorphenesin, parfum (fragrance), dna, caviar extract, carbomer, potassium sorbate, sodium metabisulfite, biotin

It's the inside that matters!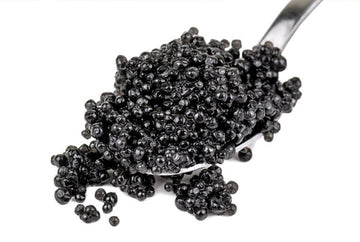 Caviar extract
Extracted from the premium quality unfertilized sturgeon fish eggs, it is rich in high-quality amino acids, minerals, and essential fatty acids, especially polyunsaturated fatty acids which exert emollient and moisturizing effects. An excellent skin conditioner, caviar extract has anti-aging effects as it accelerates cell renewal, enhances the skin's immune system, and maintains elasticity.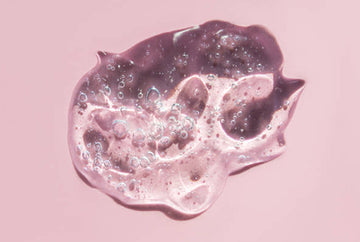 Sodium hyaluronate
It is an excellent moisture absorber with sponge-like properties, that imbibes excess moisture into the deeper layers of skin. It forms a breathable film on the surface and thus locks the moisture to promote freshness. It rejuvenates the skin by improving its viscoelastic properties and significantly decreases deep wrinkles.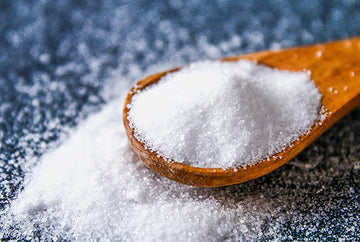 Active Ingredient 1.0%
Made of DNA extracted from the fish-Roe, this active ingredient is a rich source of everything that dry, flaky, and sensitive skin craves. Enriched with amino acids, enzymes, and fatty acids, this marine ingredient upregulates collagen synthesis and restores the epidermal barrier. Its exceptional antioxidant and anti-ageing properties have made it a game changer in skincare. Get an adequately hydrated, soft, and younger-looking complexion that is free from ageing signs!