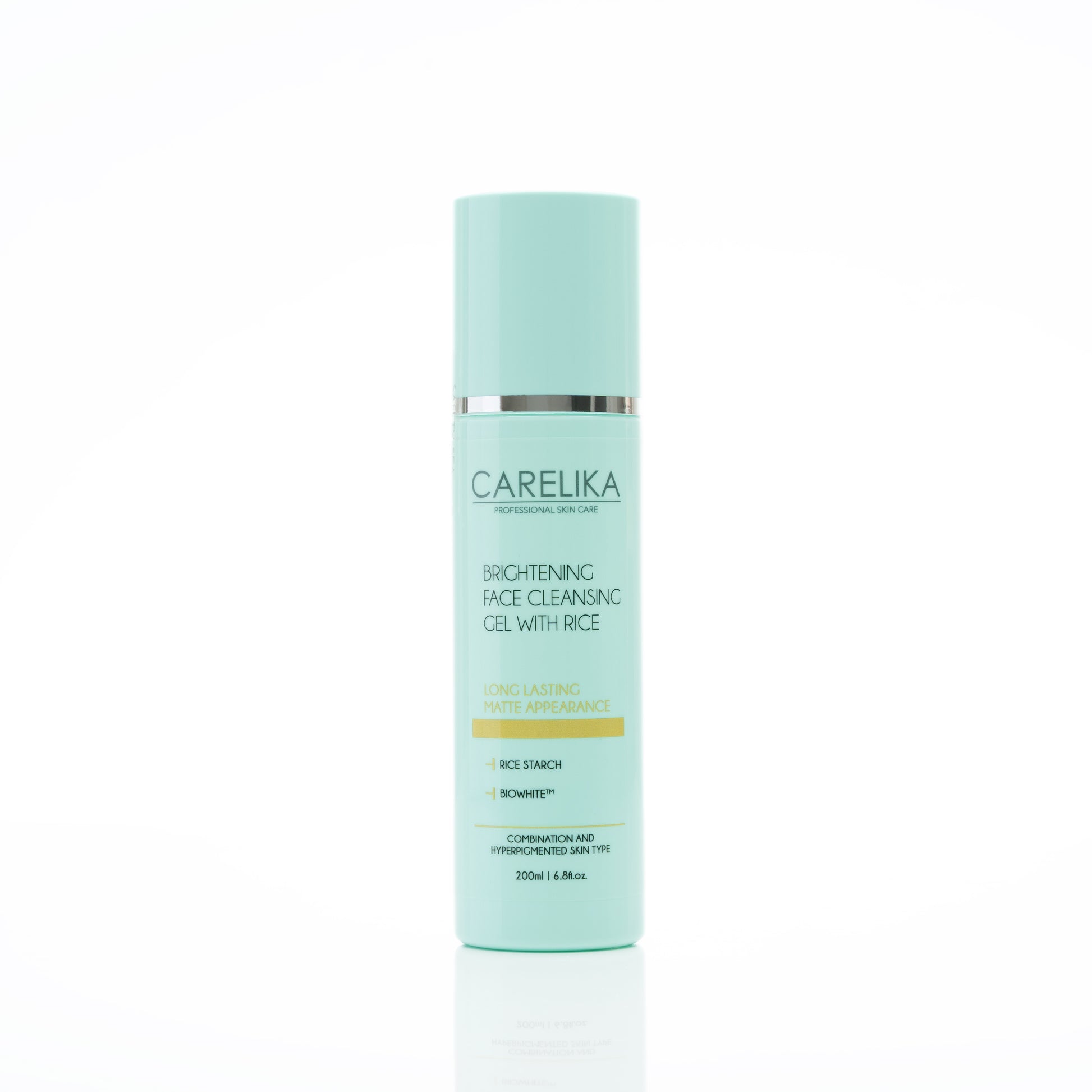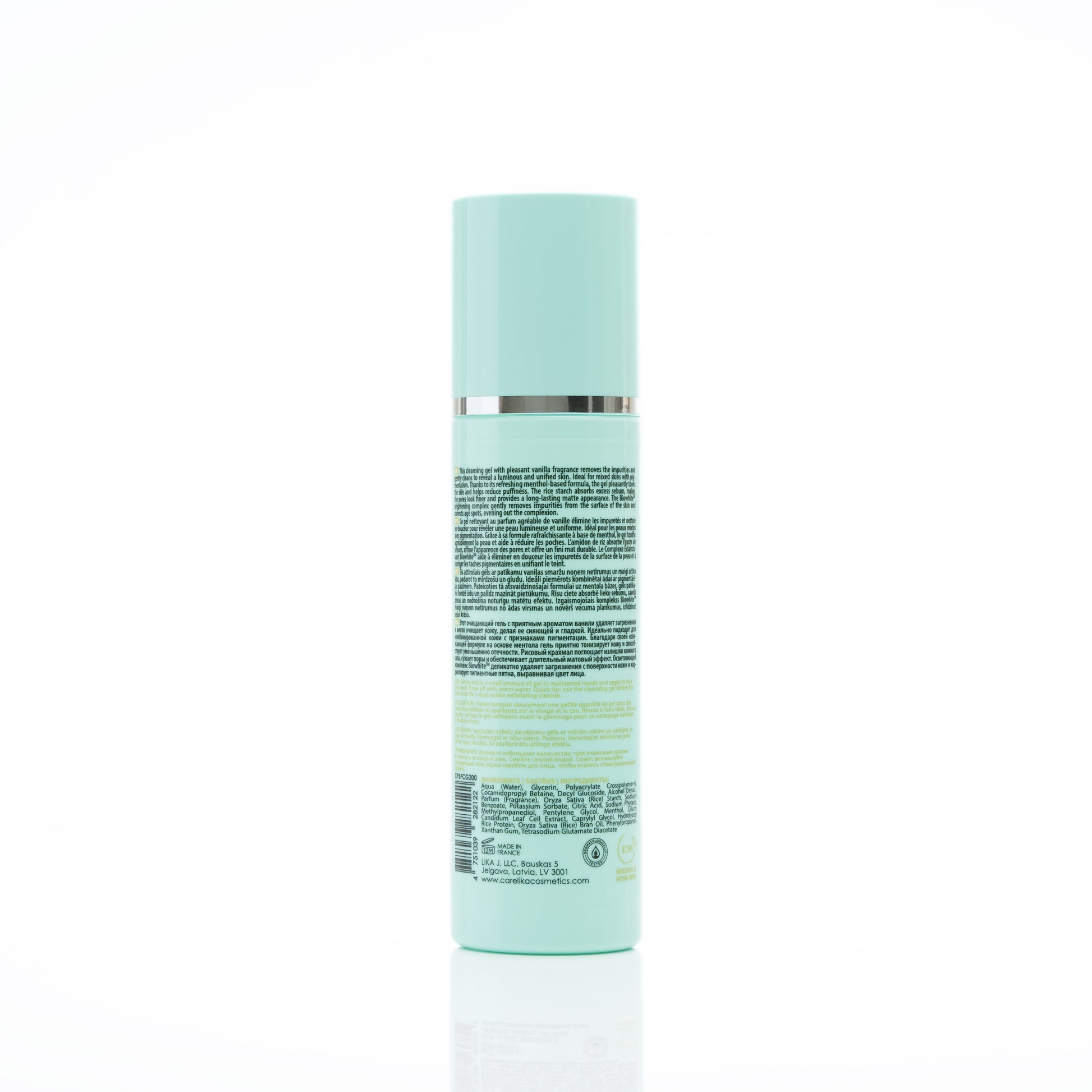 Brightening Face Cleansing Gel With Rice
What is it?
Inspired by the traditional properties of rice starch to give a cleansing effect, Carelika Face Cleansing Gel with Rice has conceptualized its benefits as a cleansing gel. The gel suits the mixed skin type. Enriched with cool menthol, the gel invigorates as it cleans away the impurities and takes away all the dullness on your face, refreshing you instantly. The rice starch magically absorbs the excess sebum and helps you carry a matte appearance for prolonged times. It immediately gives you luminous skin with a uniform tone. Moreover, it unclogs the pores, shrinks them, and controls sebum secretion.
The cleanser is a specially formulated gel that gently exfoliates dead cells and removes toxins to give you a newly flawless complexion with the patented BiowhiteTM. The glycerin content in the cleansing gel maintains hydration levels in your face giving a healthy moisturized look. The rich aroma of vanilla perfume enhances the elegance of the gel and also helps fight blemishes thus boosting the advantages the cleanser has to offer.
Just a gentle lather on your face and neck and Carelika Cleansing gel with rice is your secret recipe for a refreshed look!
What does it do?
Deeply cleans the face and neck.

Removes all impurities, dirt, and toxins on the face.

Absorbs excess sebum and gives a mattifying appearance.

Maintains moisture balance and gives an invigorating effect.

Removes blemishes.

Take away dullness instantly giving you a refreshed look.

How to use it?
Ingredients
How to use it?
This cleansing gel gives the best effects when used before the scrub
for a dual exfoliating experience. Use it as recommended below:
Moisten your hands and take some gel on your fingertips.
Gently work it into a lather on your face and neck.
Massage gently and then rinse off with warm water.
Pat dry and follow with your favorite .


Aqua (Water), Glycerin, Polyacrylate Crosspolymer-6, Cocamidopropyl Betaine, Decyl Glucoside, Alcohol Denat., Parfum (Fragrance), Oryza Sativa (Rice) Starch, Sodium Benzoate, Potassium Sorbate, Citric Acid, Sodium Phytate, Methylpropanediol, Pentylene Glycol, Menthol, Lilium Candidum Leaf Cell Extract, Caprylyl Glycol, Hydrolyzed Rice Protein, Oryza Sativa (Rice) Bran Oil, Phenylpropanol, Xanthan Gum, Tetrasodium Glutamate Diacetate
It's the inside that matters!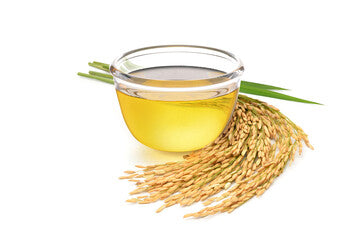 Rice starch
This polysaccharide powder nourishes your skin, protects it, and also works like natural collagen. Rich in vitamins E and H, it regeneratesskin cells, boosts blood circulation, and improves cellularmetabolism. It also hydrates the skin, shrinks pores, soothesinflammation, and brightens the skin tone.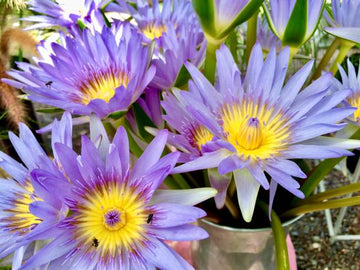 BiowhiteTM
It is a unique combination of synergistically acting plant extracts from scutellaria, white mulberry, saxifrage, and grape. It exhibits a potent depigmentation activity that assures illuminating skin. This plant complex works quickly to inhibit the tyrosinase enzyme and subsequently reduce melanin formation. It is the safest approach to reducing pigmentation and achieving a clear, radiant, and glowing complexion!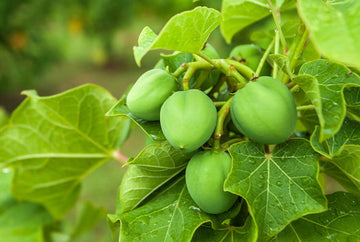 Glycerin
Glycerin has emollient properties that promote a youthful and healthy glow. It moisturizes the skin, relieves dryness, and refreshes the skin's surface. It improves the skin's elastic properties thus delaying the ageing signs. Being a natural humectant, it restores the protective epidermal barrier functions. Glycerin never clogs your skin pores.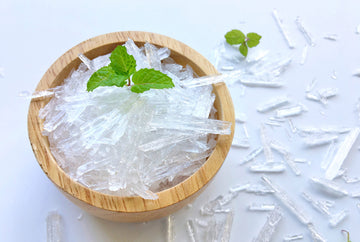 Menthol
Powerful cooling and refreshing menthol relieve pain and inflammation with its cooling ability. Its minty aroma leaves you refreshed and energized. It helps relax muscles and improve blood circulation which helps skin cells to receive more oxygen and accelerate cell renewal.