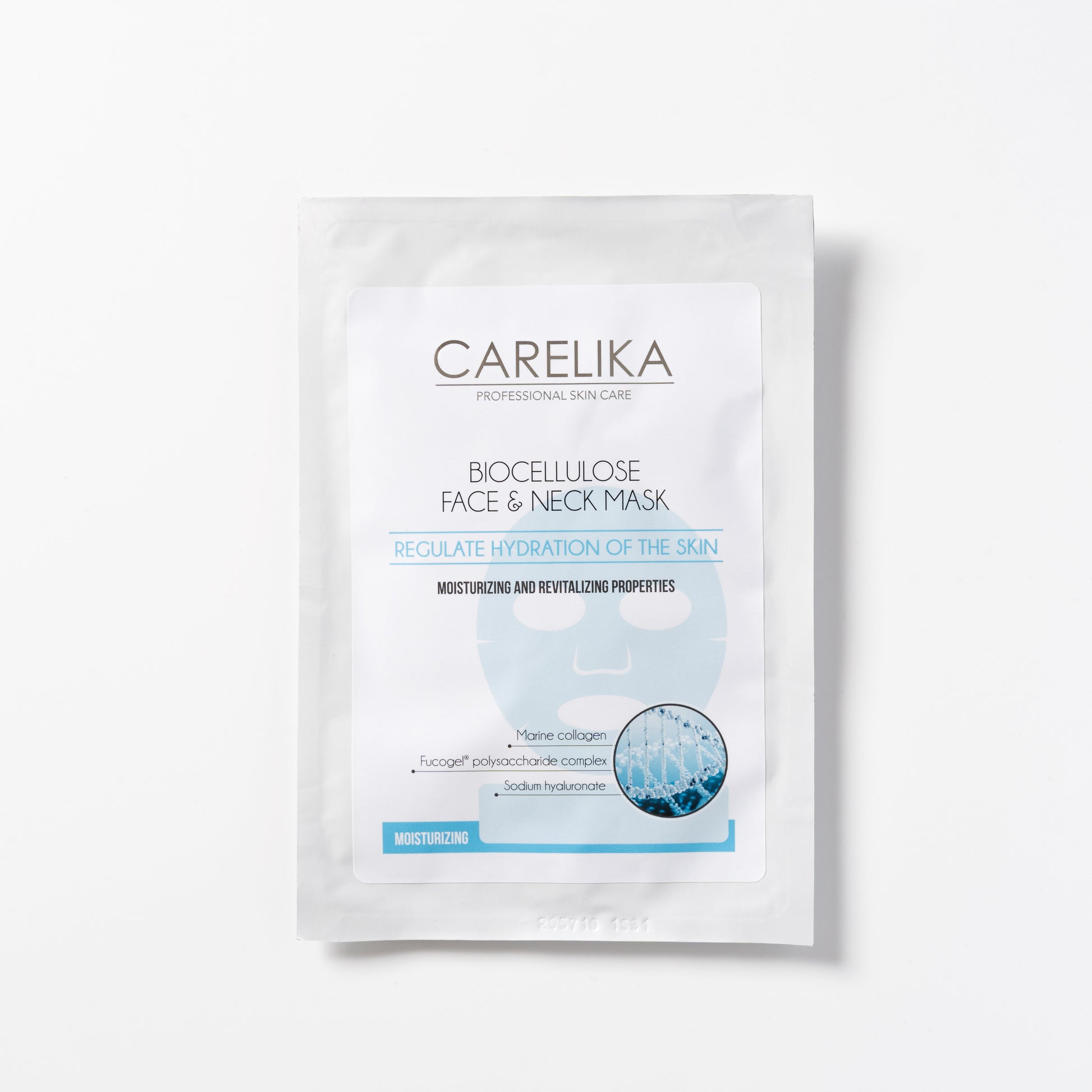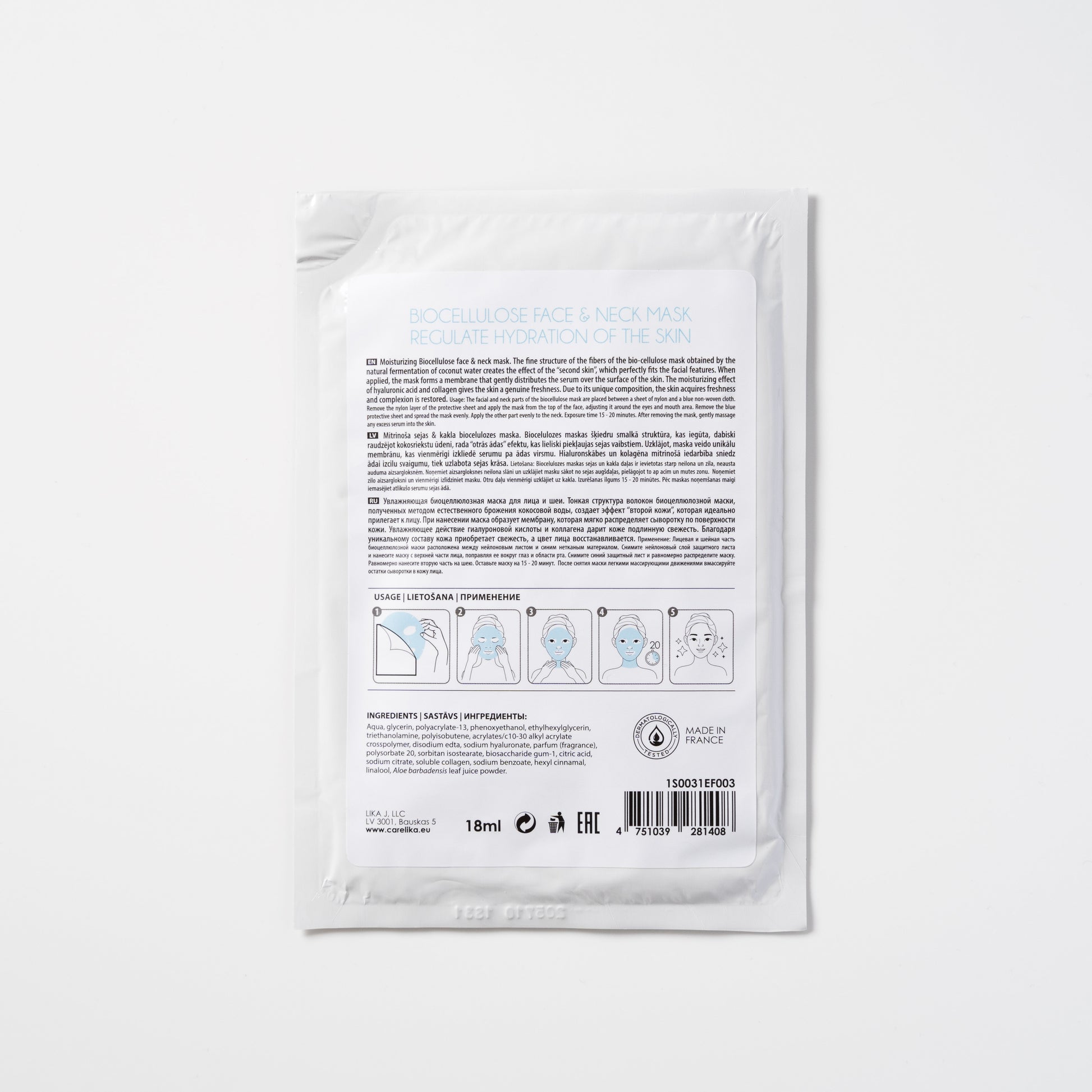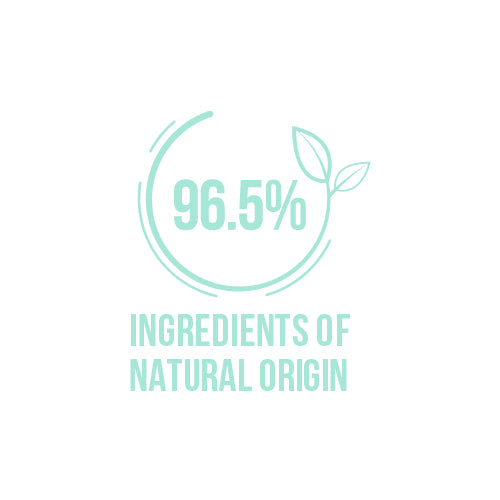 Biocellulose Face and Neck Mask with Collagen
What is it?
The CARELIKA Biocellulose Face and Neck Mask with Collagen revitalizes your skin making it soft and plump. Soaked in the richness of marine collagen that intensely restructures and improves collagen synthesis, this mask extends to your neck to fight the ageing signs on your neck. It reduces the sagging of neck skin to visibly lift and refine the texture with the help of powerful moisture-magnetizing humectants like Sodium hyaluronate and Fucogel® polysaccharide complex.
Millions of nanofibres of biocellulose hold a huge volume of active ingredients and deliver them to the finest facial wrinkles for rapid recovery. Extremely elastic and resistant to tearing, the mask adapts to facial contour quickly. Enjoy the ultimate comfort of this smooth user-friendly hypoallergenic mask as your face and neck soak nutrients to leave you energized!
What does it do?
Reveals youthfully luminous-looking skin of face and neck

Restructures and increases collagen production and elasticity

Instantly hydrates and fills up wrinkles

Makes skin appear smooth tightened and lifted

Repairs the dermal barrier and keeps skin ultra-soft and supple

Restore and revitalizes the skin with an even complexion.

How to use it?
Ingredients
The package contains one-time use, single, ready-to-use mask placed between nylon and blue non–woven fabric protective sheets. Here is how you use the mask:
Remove the mask from the package delicately by grabbing it with your thumb and index finger.
Apply the mask from your forehead and spread it all over your face, adjusting it to the eye and mouth zone.
Leave it on the face for 20 minutes.
Remove the mask.
Gently massage the excess serum into the skin of face.
Aqua, glycerin, polyacrylate-13, phenoxyethanol, ethylhexylglycerin, triethanolamine, polyisobutene, acrylates/c10-30 alkyl acrylate crosspolymer, disodium edta, sodium hyaluronate, parfum (fragrance), polysorbate 20, sorbitan isostearate, biosaccharide gum-1, citric acid, sodium citrate, soluble collagen, sodium benzoate, hexyl cinnamal, linalool, aloe barbadensis leaf juice powder.
It's the inside that matters!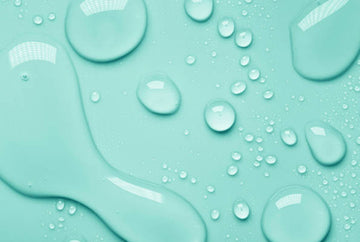 Marine Collagen
It is the most powerful and bioavailable form of collagen peptides that help maintain youthfulness, glow, and elasticity. It contains several essential amino acids that deeply nourish and activate fibroblasts and keratinocytes to make the skin stronger, smoother, and firmer.  Moisturizing and restoring properties of marine collagen reverse the degraded structure of tissue, fill up wrinkles, provides relief from irritation, increase flexibility and thus improve skin regeneration.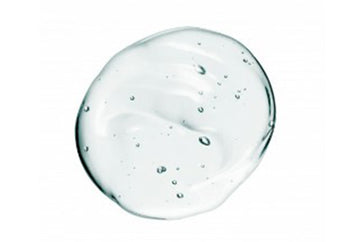 Fucogel®
Comfort and softness booster, Fucogel® is a novel ingredient with excellent qualities of holding moisture to hydrate your skin by forming a thin protective film. It decreases neurogenic inflammation and thus has great anti-inflammatory and soothing effects. Indulge in the supreme anti-ageing comfort given by Fucogel® as it regenerates barrier function and restructures facial tissue for an enhanced anti-aging effect.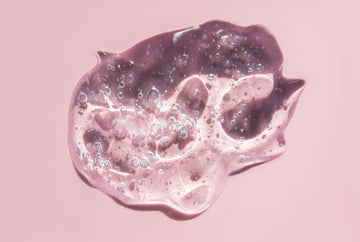 Sodium hyaluronate
It is an excellent moisture absorber with sponge-like properties, that imbibes excess moisture into the deeper layers of skin. It forms a breathable film on the surface and thus locks the moisture to promote freshness. It rejuvenates the skin by improving its viscoelastic properties and significantly decreases deep wrinkles.