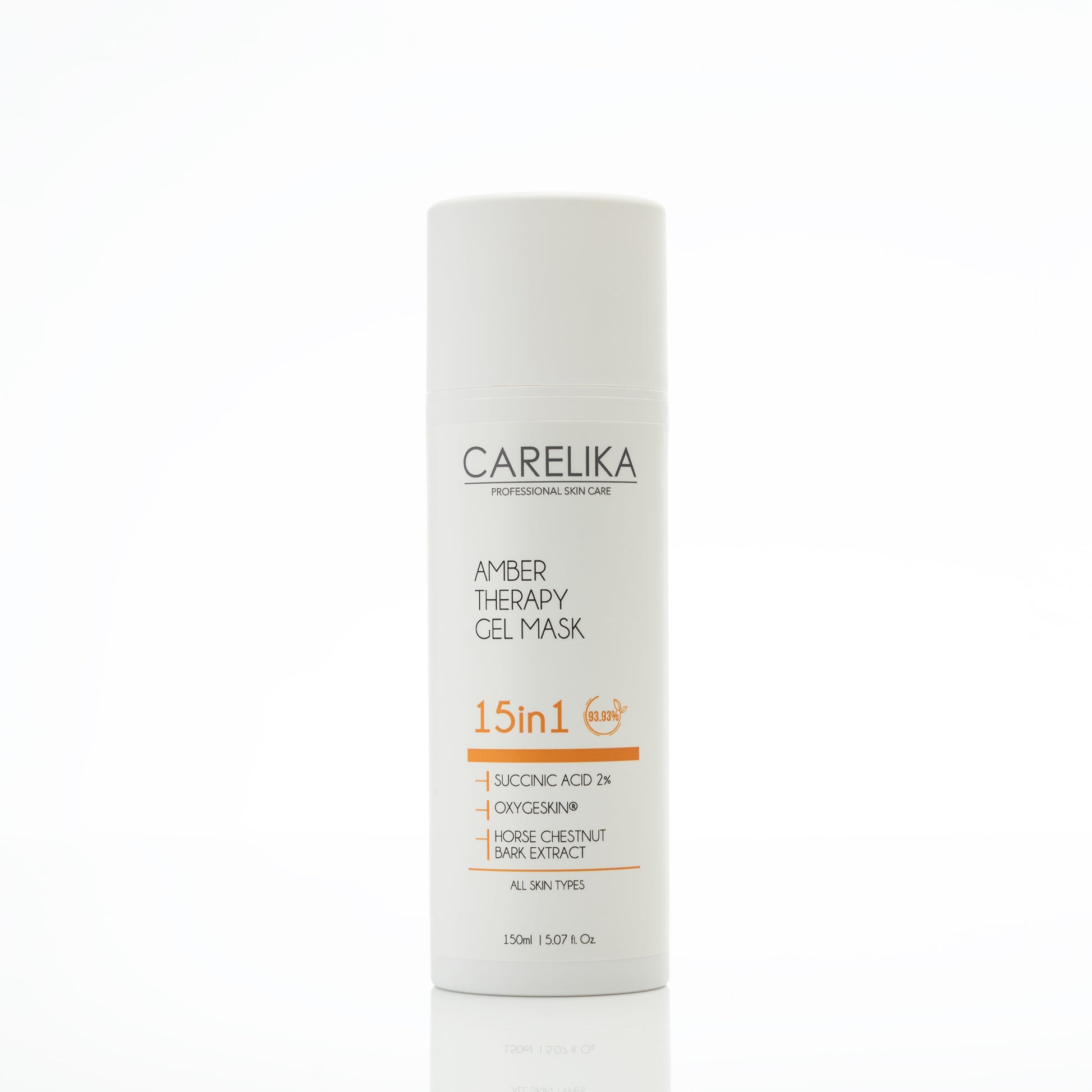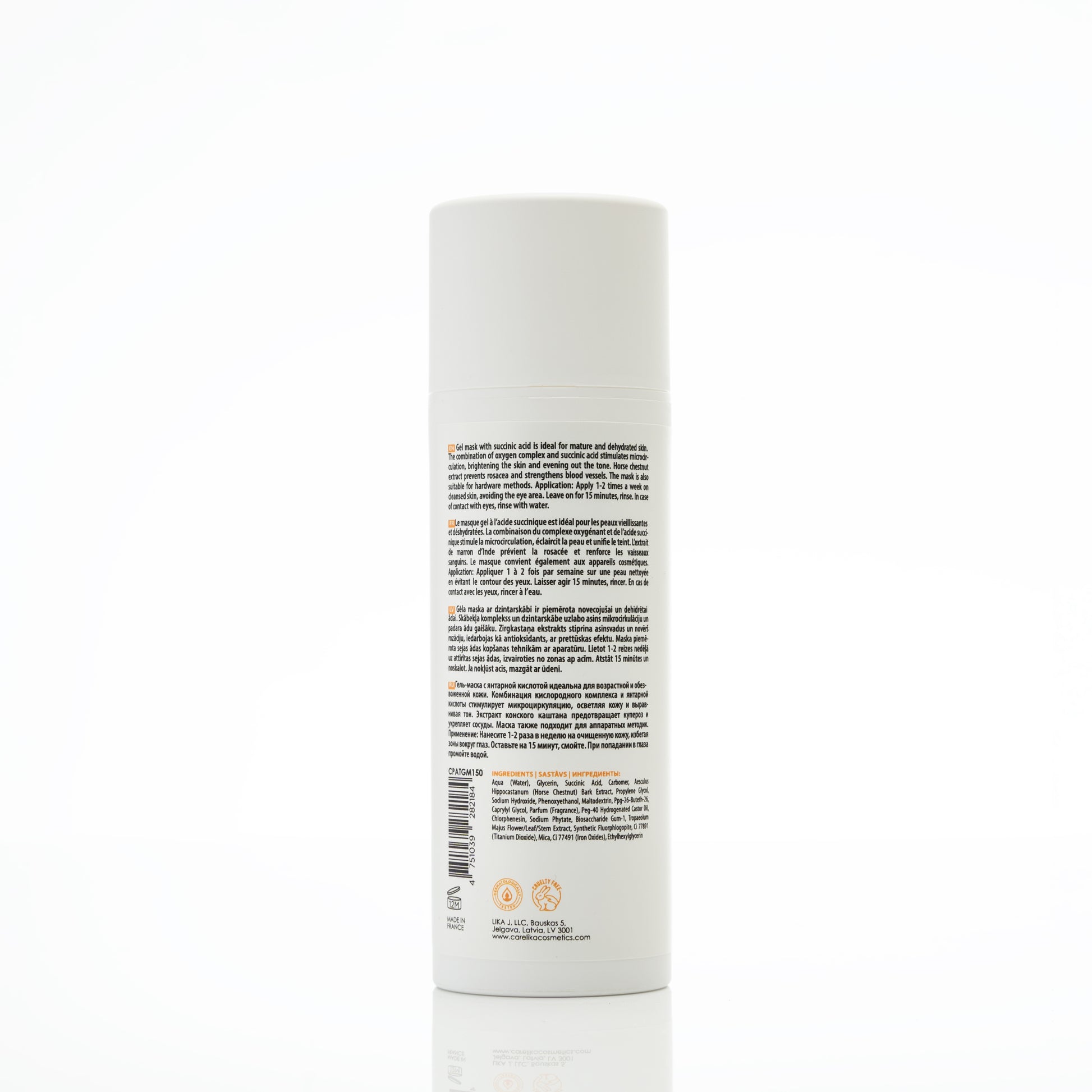 Amber 15in1 Therapy Gel Mask Professional
What it is?
Gel-mask based on succinic acid is suitable for mature, dull and dehydrated skin. The combination of an oxygen complex and succinic acid improves energy exchange in tissues and blood microcirculation, saturates cells with oxygen, delicately brightening the skin and evening out the tone of the face. Horse chestnut extract reduces capillary permeability, increases vascular tone and prevents rosacea. It has an antioxidant, anti-edematous and anti-inflammatory effect. The gel mask can be used on its own, as well as in combination with hardware methods - iontophoresis, microcurrents and phonophoresis.
What does it do?
Skin renewal: Can help remove dead skin cells from the surface of the skin. This exfoliating action can improve skin texture, promote cell turnover, and lead to a smoother complexion.
Acne control: Succinic acid has antimicrobial properties, which means it can help control the growth of acne-causing bacteria on the skin. This may be particularly beneficial for individuals with acne-prone skin.
Anti-inflammatory: Succinic acid has anti-inflammatory properties, which can help reduce redness and inflammation associated with skin conditions like acne, rosacea, and eczema.
Brightening: Can help fade dark spots, hyperpigmentation, and acne scars, leading to a more even and brighter skin tone.
Moisturizing: Improve the skin's moisture retention capabilities, potentially making it beneficial for individuals with dry or dehydrated skin.
Anti-aging: Stimulate collagen production, which can help reduce the appearance of fine lines and wrinkles over time.
Antioxidant properties: Has antioxidant properties, which means it can help protect the skin from free radical damage caused by UV radiation and environmental pollutants.

How to use it?
Ingredients
How to use it?
Apply 1-2 times a week on cleansed skin, avoiding the eye area.
Leave for 15 minutes, rinse.
In case of contact with eyes, rinse with water.


Aqua (Water), Glycerin, Succinic Acid, Carbomer, Aesculus Hippocastanum (Horse Chestnut) Bark Extract, Propylene Glycol, Sodium Hydroxide, Phenoxyethanol, Maltodextrin, Ppg-26-Buteth-26, Caprylyl Glycol, Parfum (Fragrance), Peg-40 Hydrogenated Castor Oil, Chlorphenesin, Sodium Phytate, Biosaccharide Gum-1, Tropaeolum Majus Flower/Leaf/Stem Extract, Synthetic Fluorphlogopite, Ci 77891 (Titanium Dioxide), Mica, Ci 77491 (Iron Oxides), Ethylhexylglycerin
It's the inside that matters!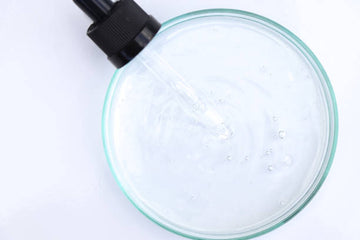 Succinic acid
It is a new, natural, potent multifunctional agent that takes care of your skin like none other! Succinic acid prevents the growth of acne-causing bacteria at very low concentrations, regulates sebum secretion, reduces shine, and also prevents lipid peroxidation. Thus it is an ideal anti-pollution ally for oily and acne-prone skin. It also stimulates cell metabolism and inhibits hyperproliferation resulting in an energized and revitalized complexion.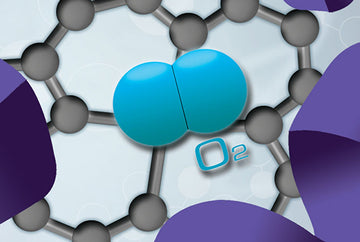 Oxygeskin®
It is clinically tested and a patented active ingredient obtained from Tropaeolum majus flowers. It restores the skin's adaptive capacity to overcome hypoxic stress by boosting the HIF-1α oxygen sensor. In an ultra- connected environment, OXYGESKIN® also limits the appearance of free radicals and damage to the matrix caused by repeated exposure to digital pollution. It is rich in the polysaccharide – arabinogalactan which has moisture- retaining properties. It also acts as a prebiotic to enhance the skin's natural defenses by promoting the growth of beneficial and neutral microorganisms.