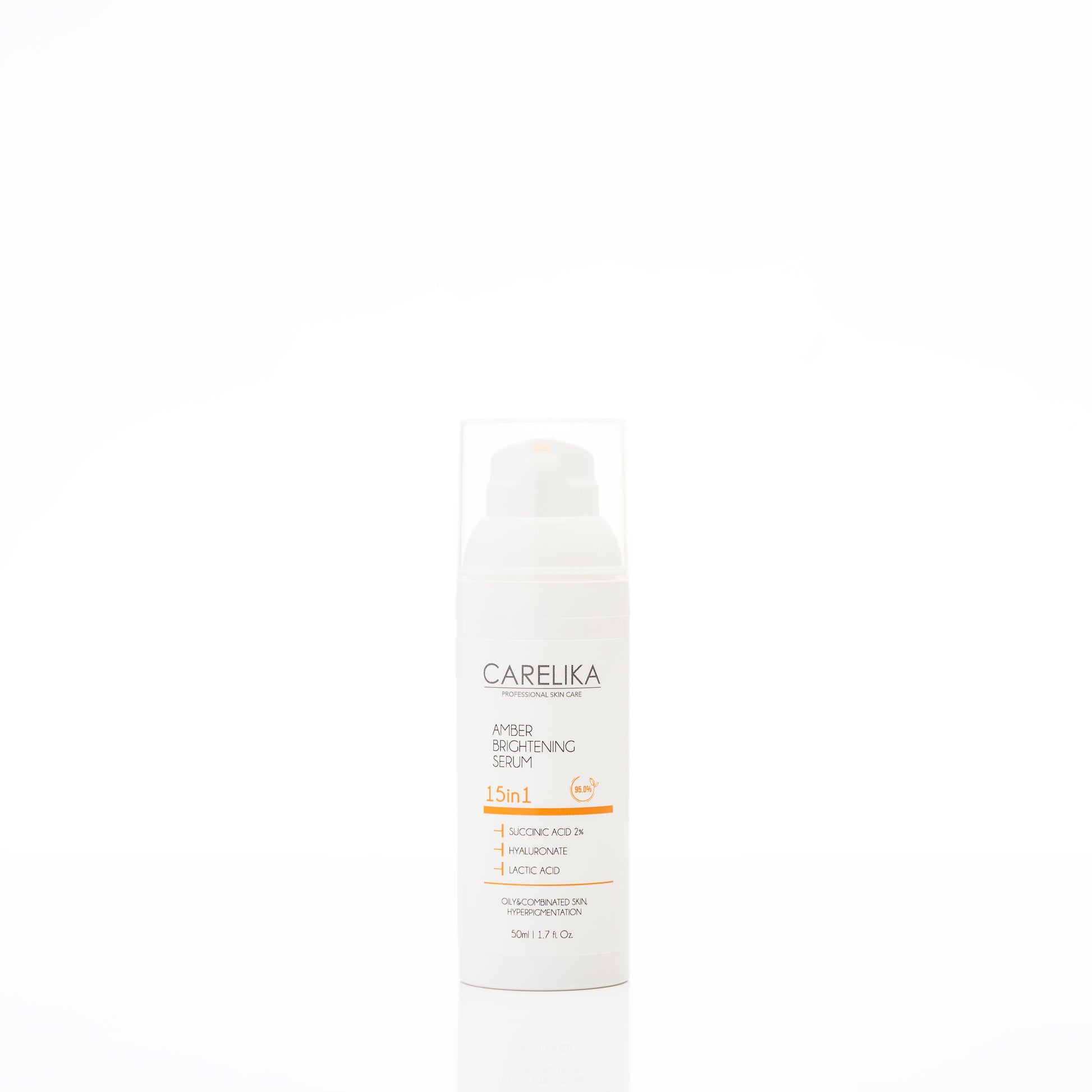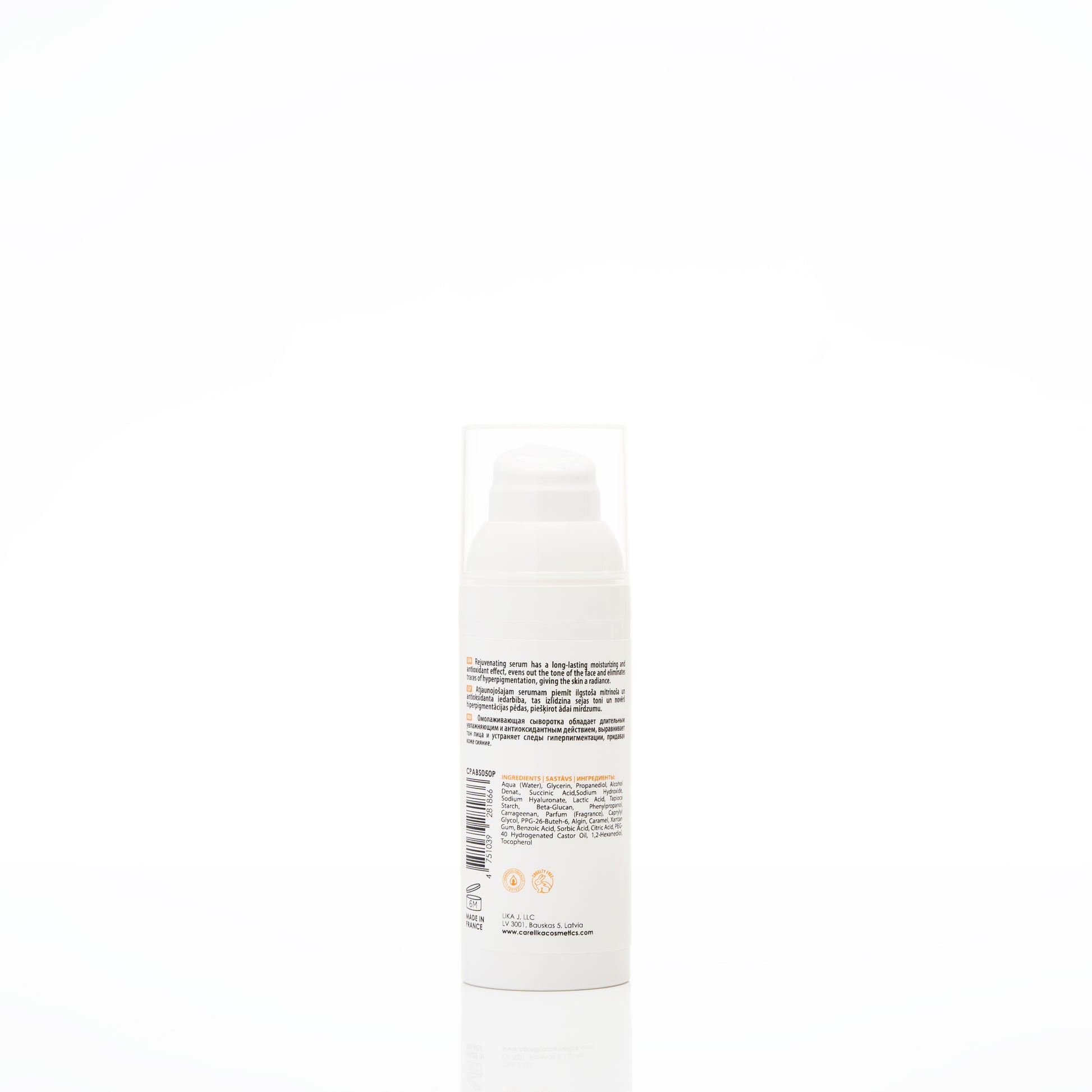 Amber 15in1 Brightening Serum Professional
What is it?
The Carelika Amber Brightening serum is a lightweight serum that effectively permeates to deliver a hydrating blend of active ingredients. Power-packed with Bio-succinic acid (Amber), a safe and effective alternative to other harsh ingredients, it is extremely gentle on your skin. It boosts the skin renewal process as it exfoliates the epidermis by removing dead cells, and impurities. It clears off the debris from every single pore. Uniquely crafted for oily and combination skin, this serum gives you a hydrated and youthful look!
Moreover, the skin-friendly duo lactic acid and sodium hyaluronate work in synergy to give an intense moisturizing effect. The serum also takes care of your skin's immunity by boosting its defense system. Thanks to the prebiotics beta-glucan and tapioca starch as they restore the microbiome balance very well. Specially formulated to be used daily in your beauty ritual, this serum fades away hyperpigmentation and gives a bright and radiant complexion. Glycerin does wonders as it plays its natural emollient role dedicatedly to give you a soft and supple complexion.
Get this serum from our amber series and flaunt your youthful moisturized face with confidence!
What does it do?
Enhances skin renewal and removal of dead cells

Activates and rejuvenates skin cells

Leaves the skin exceptionally buoyant, smooth, and radiant

Eliminates fine lines and restores firmness

Visibly diminishes the signs of ageing and lightens pigmentation

Fades acne marks and hyperpigmentation.

Balances the microbiome.

Brightens your complexion and gives the skin a satin-smooth texture

How to use it?
Ingredients
How to use it?
Cleanse your face and neck thoroughly with Carelika Amber Exfoliating Cleanser.
Pat dry with a soft towel.
Apply Carelika Amber Brightening Toner and allow it to dry.
Place 3-4 drops of serum directly on your face.
Gently massage the serum on your face and neck using your fingertips till it gets absorbed.  
For more benefits use a dual contouring massage roller or 6D lift and tone germanium massage roller.
Do not rinse off.
Apply your favorite moisturizing cream. 
Aqua (water), glycerin, propanediol, alcohol denat., succinic acid,sodium hydroxide, sodium hyaluronate, lactic acid, tapioca starch, beta-glucan, phenylpropanol, carrageenan, parfum (fragrance), caprylyl glycol, ppg-26-buteh-6, algin, caramel, xantan gum, benzoic acid, sorbic acid, citric acid, peg40 hydrogenated castor oil, 1,2-hexanediol,
tocopherol
It's the inside that matters!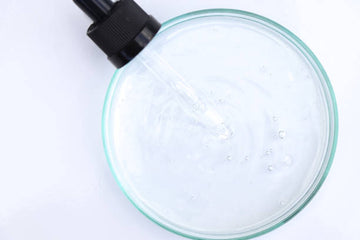 Succinic acid
It is a new, natural, potent multifunctional agent that takes care of your skin like none other! Succinic acid prevents the growth of acne-causing bacteria at very low concentrations, regulates sebum secretion, reduces shine, and also prevents lipid peroxidation. Thus it is an ideal anti-pollution ally for oily and acne-prone skin. It also stimulates cell metabolism and inhibits hyperproliferation resulting in an energized and revitalized complexion.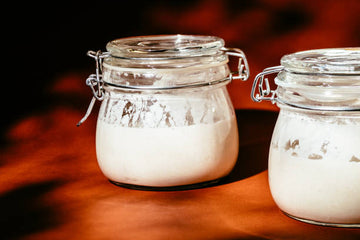 Lactic acid
It is a skin-friendly mild ingredient derived from milk, that boldly tackles hyperpigmentation, dark spots, and other signs of early ageing. It effectively exfoliates and improves the skin's tone to brighten it.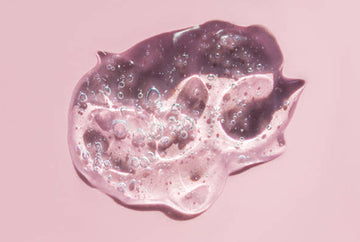 Sodium hyaluronate
It is an excellent moisture absorber with sponge-like properties, that imbibes excess moisture into the deeper layers of the dermis.  It forms a breathable film on the surface and thus locks the moisture to promote freshness. It rejuvenates the skin by improving its viscoelastic properties and significantly decreases deep wrinkles.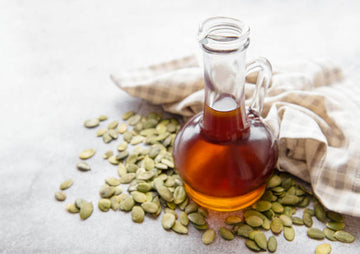 Glycerin
Glycerin has emollient properties that promote a youthful and healthy glow. It moisturizes, relieves dryness, and refreshes the skin's surface. It improves the skin's elastic properties thus delaying the ageing signs. Being a natural humectant, it restores the protective epidermal barrier functions. Glycerin never clogs pores!