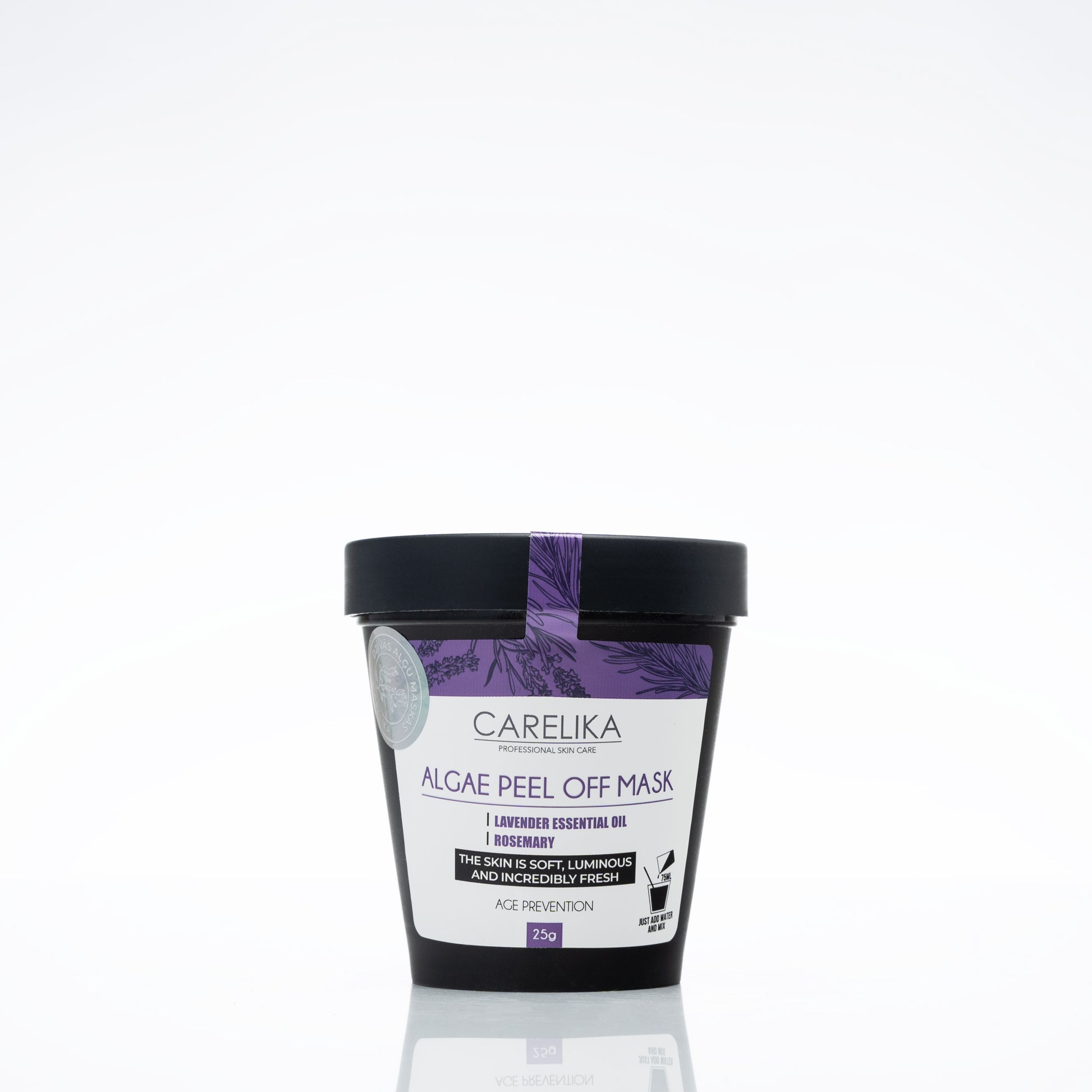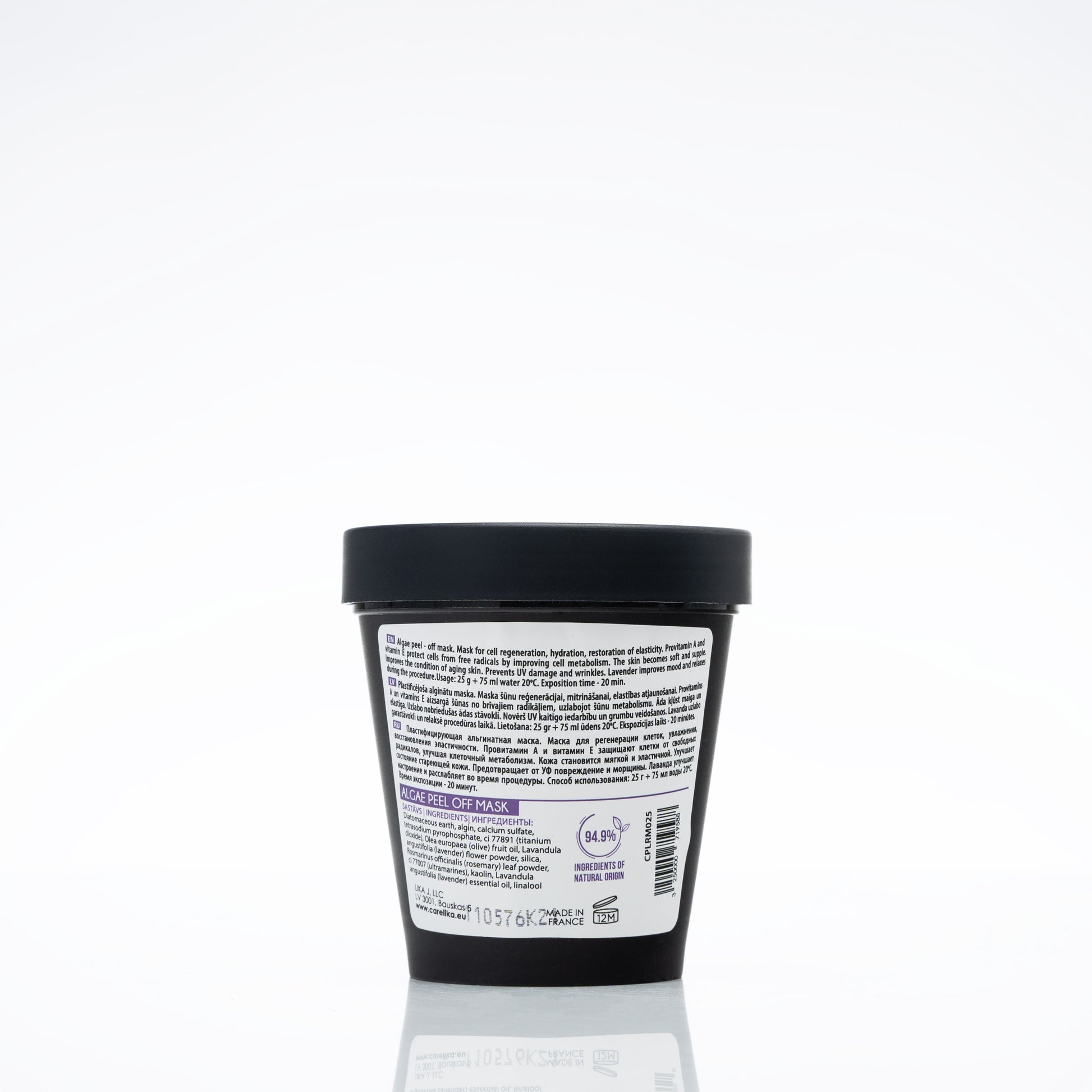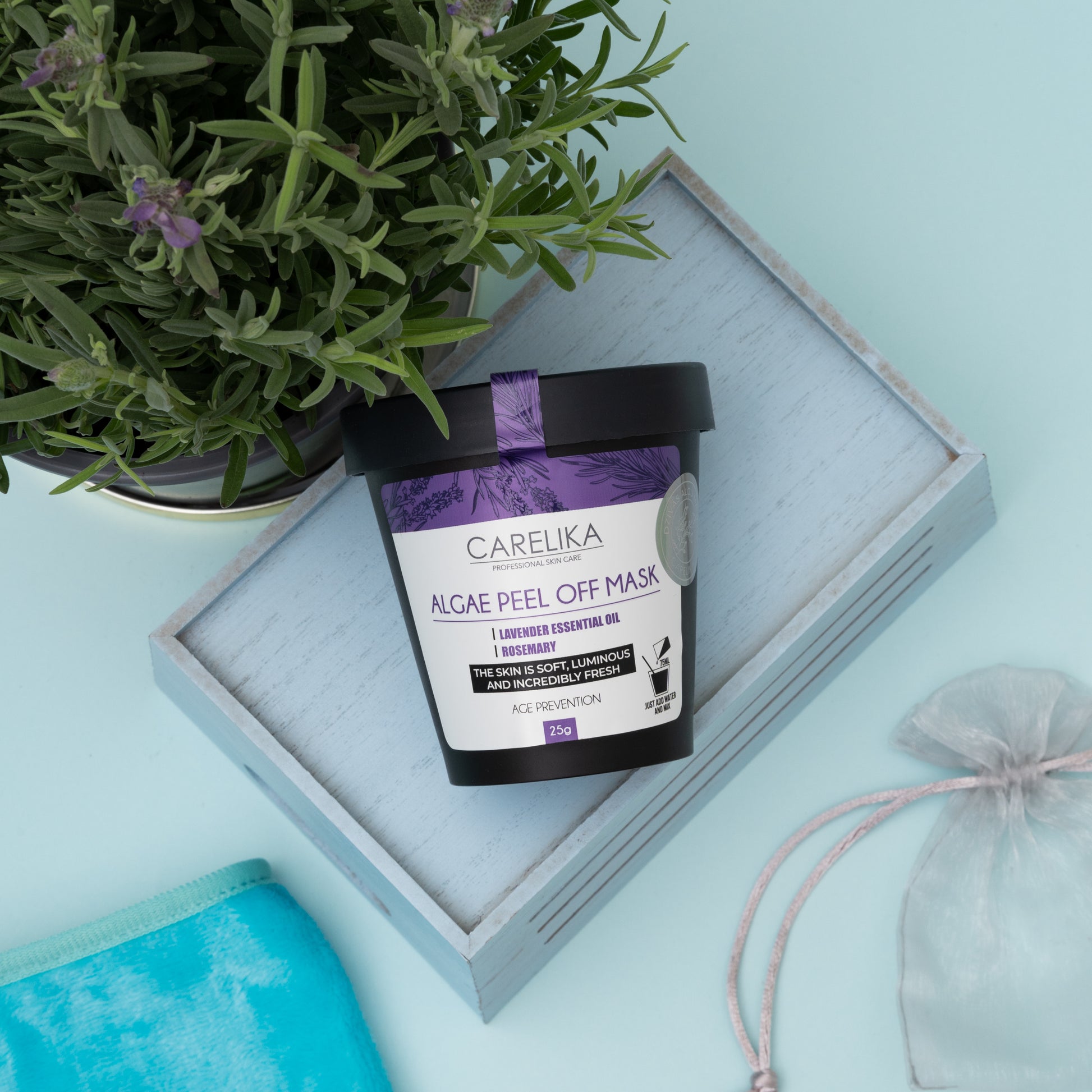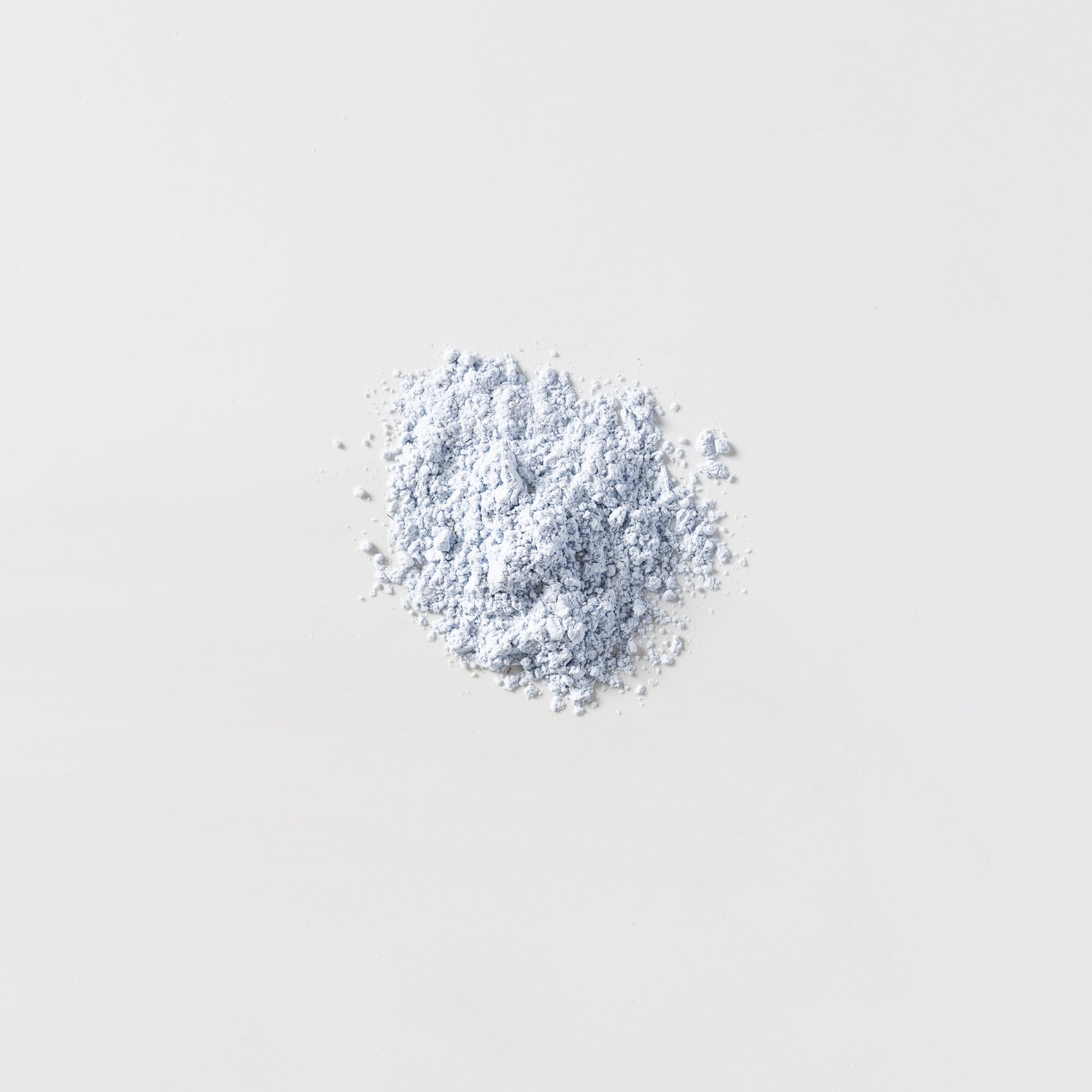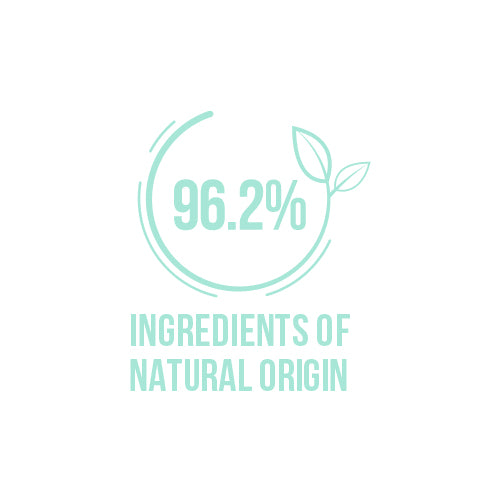 Algea Peel Off Mask Lavender And Rosemary
What is it?
Longing for a soft, radiating, and relaxed look? The CARELIKA Algae Peel-Off Mask with Lavender Oil is just for you. Imbibed in the incredible calming and soothing properties of lavender oil and its flower extracts you get the double benefits. In addition to the unique and invigorating aroma, the oil has a long list of benefits to offer. It relaxes your mood and uplifts you while working on your skin. The olive oil in the mask nourishes with several important vitamins and moisturizes at the same time.
The unique formula is boosted with the presence of rosemary extract that reduces inflammation and has antibacterial properties that keep acne at bay. Enriched with such magical natural ingredients, this mask helps fight skin ageing, improves skin metabolism, and gives you a refreshed look.
Easy to mix with water, the alginate-based mask will never leak while applying and is also easy to remove in one piece!  It's a no-mess mask that you don't have to wash off. Dive into the Carelika world with this specially crafted mask formula to get a super soft, moisturized, youthful glow!
What does it do?
Provides nourishment and moisturization.

Gives an anti-ageing effect.

Uplifts your skin and mood instantly.

Provides a soothing and calming effect.

Reduces irritation and keeps away acne.

Removes blemishes and dark spots.

Removes puffiness and rejuvenates the skin.

How to use it?
Ingredients
Use this mask as a beauty ritual in the steps suggested below:
Mix 25 g of powder with 75 ml of water at 20 ° C in a bowl, or directly add water 75 ml of water to the container.
Make a homogeneous paste with intense stirring.
Apply the paste on the face without delay.
Leave it for about 20 minutes.
Peel it off in one piece.
Apply your favourite serum or cream.

Diatomaceous earth, algin, calcium sulfate, tetrasodium pyrophosphate, ci 77891 (titanium dioxide), olea europaea (olive) fruit oil, lavandula angustifolia (lavender) flower powder, silica, rosmarinus officinalis (rosemary) leaf powder, ci 77007 (ultramarines), kaolin, lavandula angustifolia (lavender) essential oil, linalool

It's the inside that matters!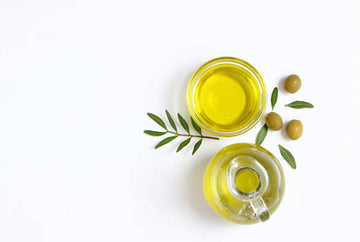 Refined Olive oil
Originated in the Mediterranean basin, olive oil has been known for hundreds of years for its cosmetic benefits. It helps balance and restore the hydrolipid network, thus maintaining the softness and silkiness of the skin and preventing skin dryness. Rich in essential fatty acids and vitamins olive oil has anti-aging, anti inflammatory, soothing, and protective properties against external aggressions to the skin.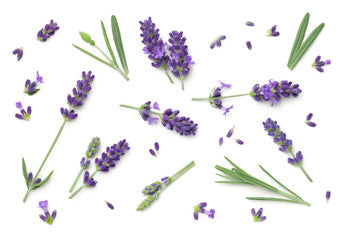 Lavender flower extract
It is the most soothing and relaxing ingredient that has age defense properties. Its phenolic constituents bring antioxidant activity while flavonoids and hydroxycinnamic acids fight free radicles and calm inflammation. Tannins add their astringent property that helps tighten pores and regulate sebum regulation. The lavender extract also protects you from pollution-induced damage and improves skin luminosity for a healthy glow.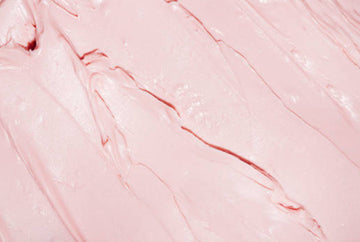 Alginate
Extracted from brown seaweed, alginate deeply moisturizes the skin. Its antioxidant, anti-inflammatory, and antibacterial actions help reduce inflammation and irritation. Being a rich source of nutrition, alginate nourishes your skin with a refreshing look. Get a supple, fresh, and clear complexion instantly!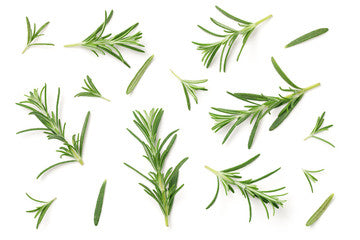 Rosemary extract
Enriched with antioxidants, the rosemary extract works wonders on your skin. While it infuses every skin cell with enough moisture, it also reduces inflammation and bacterial infection. It instantly gives a healthy appearance on your face as it lightens dark spots, removes blemishes, and has an antiacne effect. With its tremendous potential to flush off toxins, it purifies skin and keeps puffiness away. It unclogs pores giving you a clear and rejuvenated look!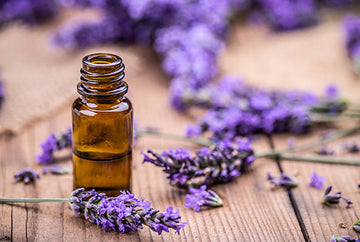 Lavender essential oil
It has been proven beneficial for aromatherapy in relieving tension and anxiety, and also has numerous benefits for the skin. Lavender oil promotes smooth and clear skin as it has antimicrobial, antiseptic, and astringent properties. The fragrance of the essential oil of lavender promotes relaxation with its anti-irritating and calming properties that further help soothe the skin.