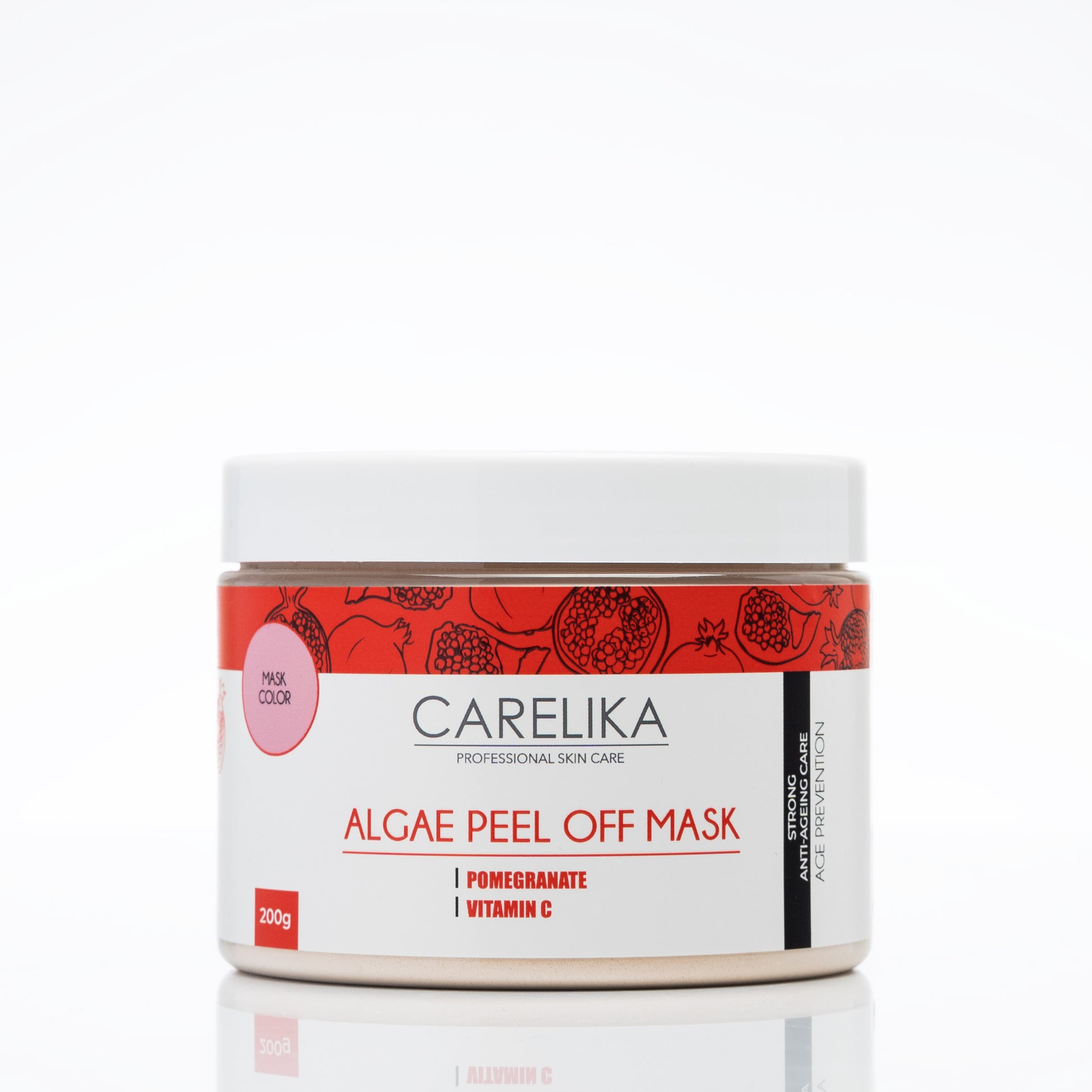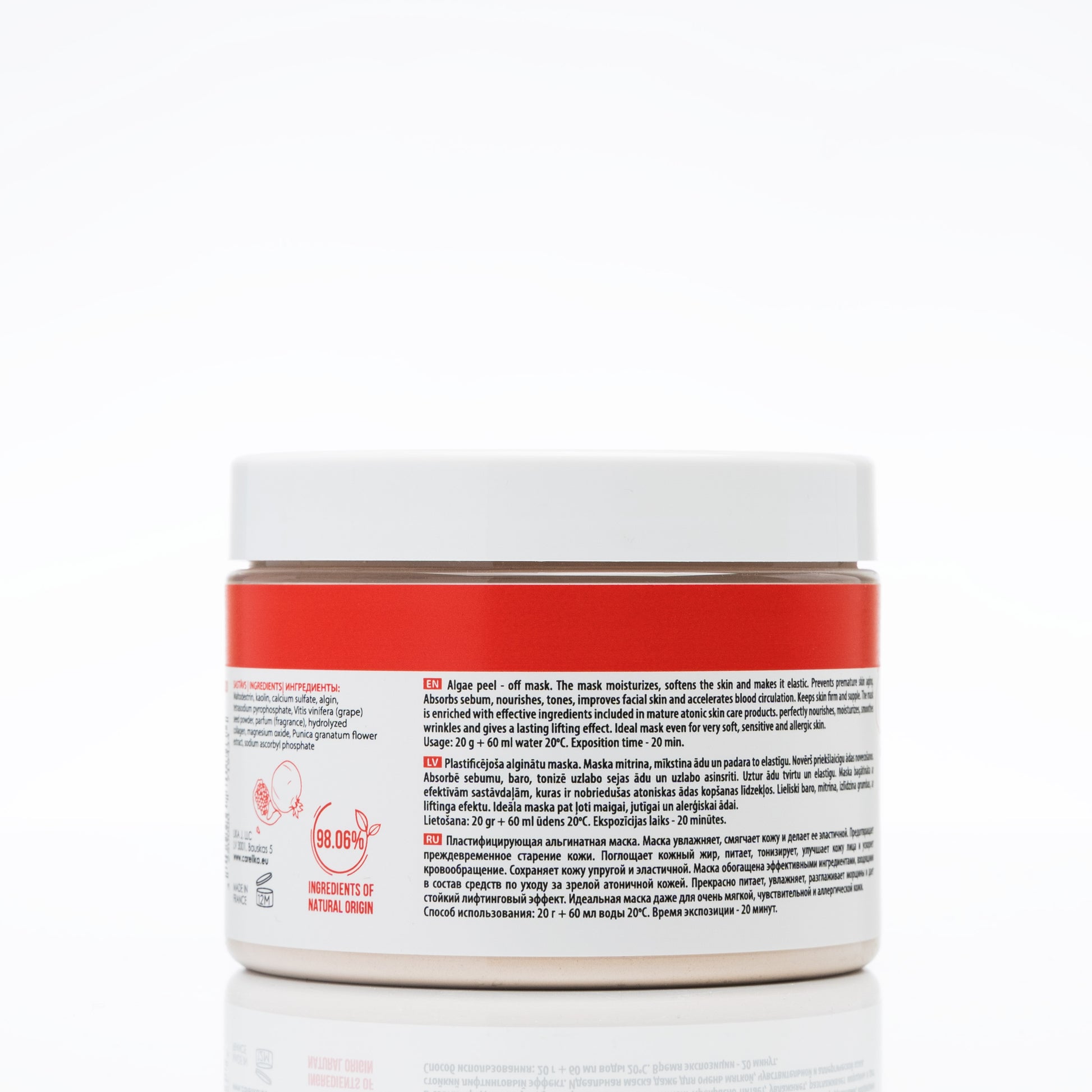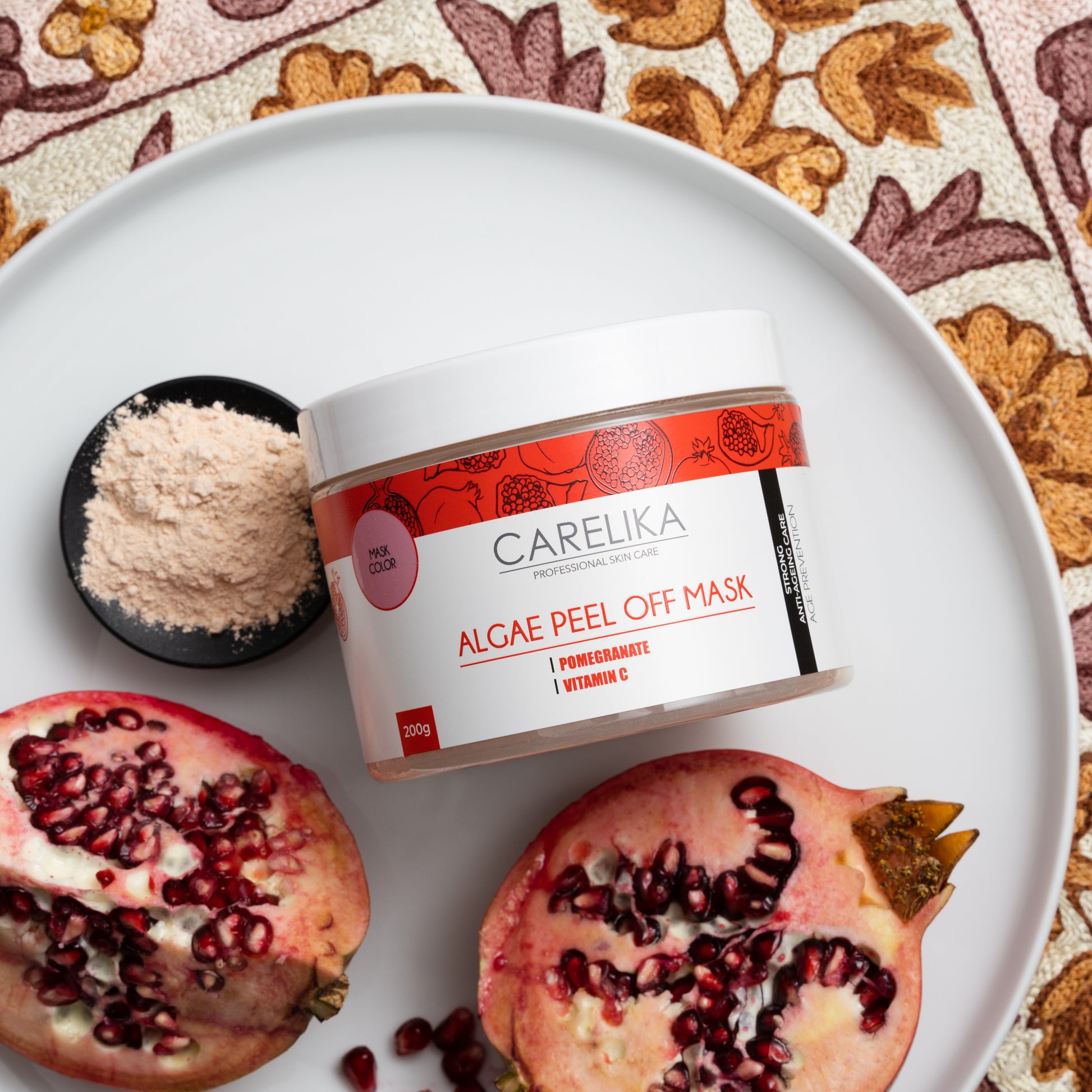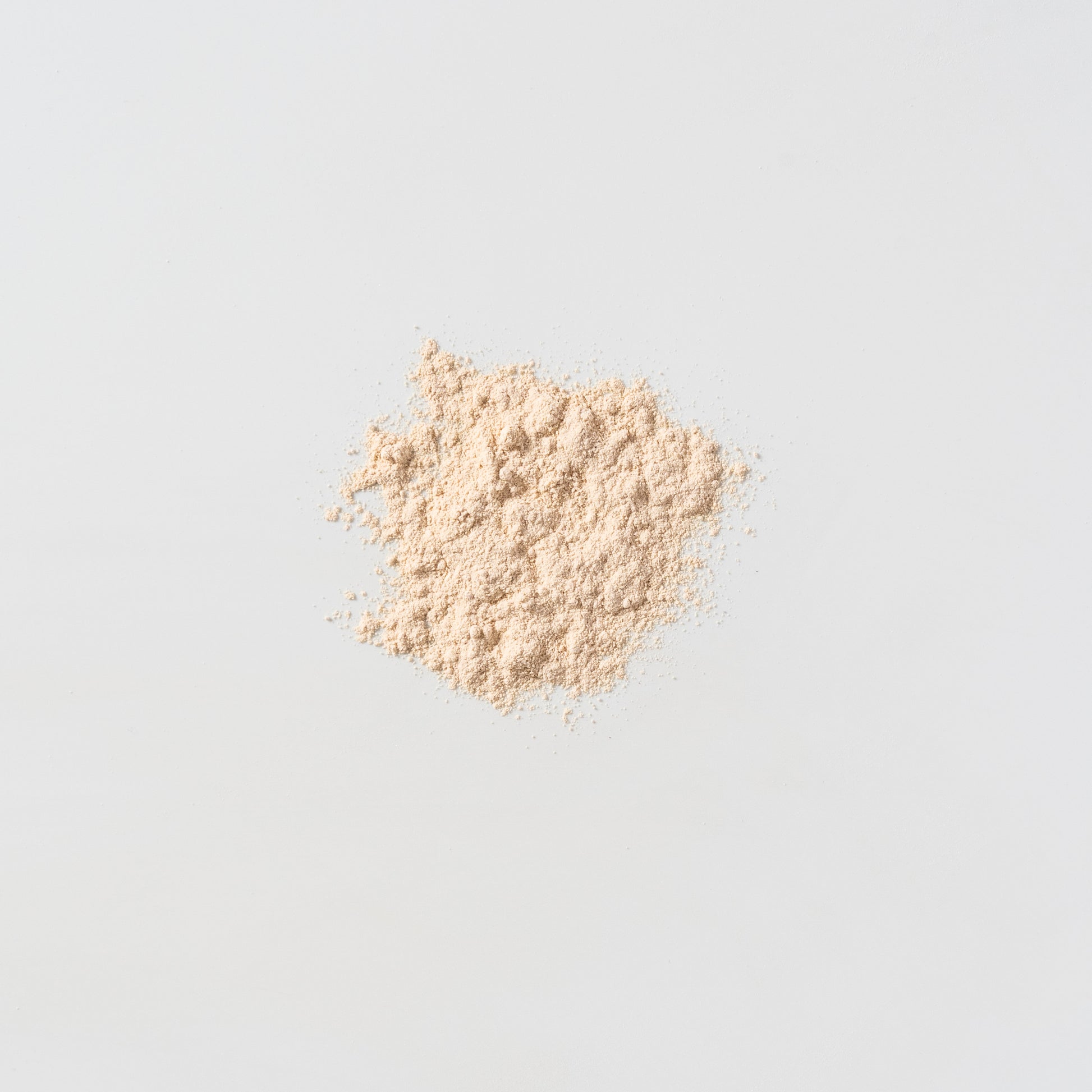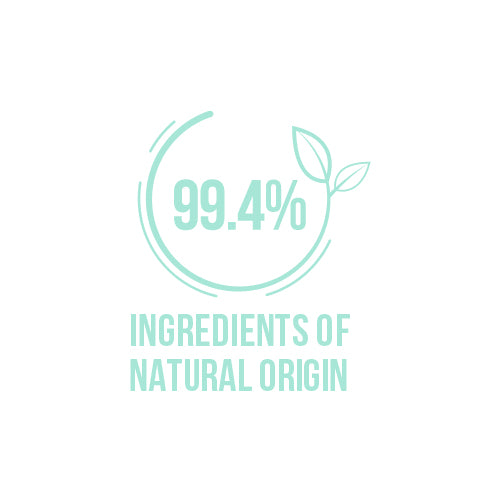 Algae Peel Off Mask Pomegranate Professional
What is it?
Forget the thin lines and knock off your early ageing signs with the richness of pomegranate filled into a Peel-off mask that offers you a salon-style beauty treatment. Rich in antioxidant vitamins, nourishing fatty acids, and essential minerals, pomegranate works wonders on your skin. It softens, moisturizes, removes blemishes, shrinks pores size, and fights wrinkles. The mask has the goodness of marine collagen that helps restore skin flexibility and elasticity by promoting collagen and elastin synthesis. Have refreshed skin with radiance with the goodness of clarifying clay and hydrating alginate-loaded mask.
What does it do?
Reduces thin lines and gives anti-ageing effect.

Deeply moisturizes and softens the skin.

Removes scars and blemishes and improves glow

Builds collagen and restores facial muscles flexibility.

Gives a cleaner and revitalized complexion

How to use it?
Ingredients
In a shaker, mix 20 g of powder with 60 ml of water at 20 ° C.
Mix thoroughly to make a homogeneous paste.
Apply the thick paste on the face.
Leave it for about 20 minutes.
Peel it off in one piece.
Apply your favorite serum.
Maltodextrin, kaolin, calcium sulfate, algin, tetrasodium pyrophosphate, vitis vinifera (grape) seed powder, parfum (fragrance), hydrolyzed collagen, magnesium oxide, punica granatum flower extract, sodium ascorbyl phosphate

It's the inside that matters!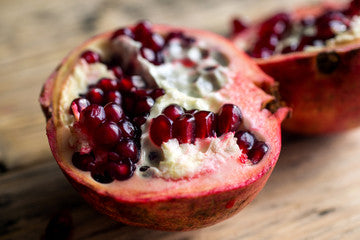 Pomegranate
A powerful antioxidant, pomegranate helps faster recovery of damaged skin. Its flavonoids help to tackle pigmentation issues to give you a uniform skin tone and freedom from freckles. It also restores natural smoothness, reduces pore size, and strengthens elasticity.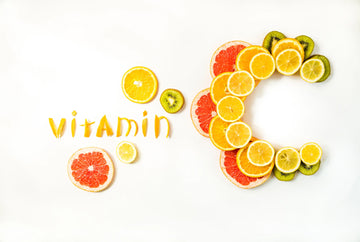 Vitamin C
A strong antioxidant that tones and strengthens the skin brilliantly! It promotes collagen synthesis for reducing wrinkles and also has deeply hydrating properties to replenish water content in facial tissue layers. Being a free radical scavenger, vitamin C limits the damage caused by UV radiation exposure and protects against ageing caused by UV-induced free radicals.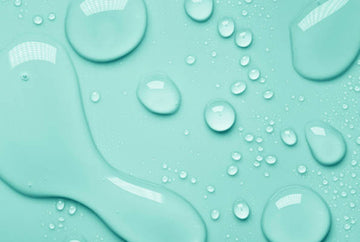 Marine collagen
It is the most powerful and bioavailable form of collagen peptides that help maintain youthfulness, glow, and elasticity. It contains several essential amino acids that deeply nourish your skin and activate fibroblasts and keratinocytes to make it stronger, smoother, and firmer.  Moisturizing and restoring properties of marine collagen reverse the degraded structure of tissue, fill up wrinkles, provides relief from irritation, increase flexibility and thus improve regeneration.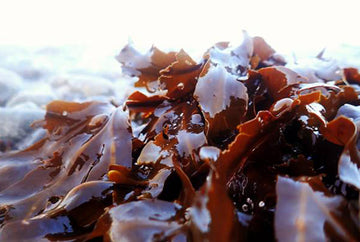 Alginates from brown seaweed
Extracted from brown seaweed, alginate deeply moisturizes. Its antioxidant, anti-inflammatory, and antibacterial actions help reduce inflammation and irritation. Being a rich source of nutrition, alginate nourishes your skin with a refreshing look. Get a supple, fresh, and clear complexion instantly!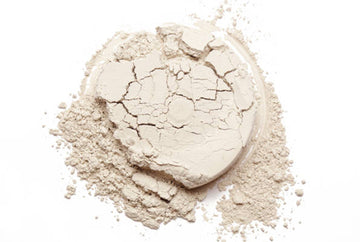 White clay
Also known as Kaolin, white clay, a natural soft clay that is an ultrafine light powder with super absorbent power to drag excess oil and sebum and detoxify. It opens clogged pores, prevents acne outbreaks, boosts blood circulation, and reduces inflammation.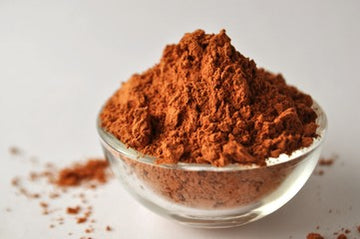 Red clay
Red clay is best known for its molecular structure that perfectly absorbs excess oil and dirt. It is a rich reserve of minerals such as silicon, magnesium, iron, zinc, sodium, and potassium. The clay removes blemishes and softens your skin. It nourishes, gives a uniform skin tone, and improves skin elasticity.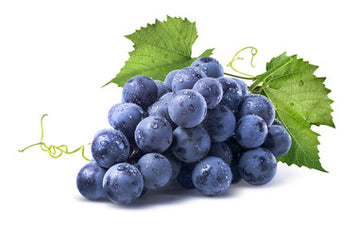 Powder of grapes
It exfoliates, lightens blemishes, and balances an uneven skin tone. It has antioxidant and anti-inflammatory properties and age-defying benefits that leave the skin soft and supple. High levels of polyunsaturated fatty acids deeply nourish, rejuvenate, and firm the texture.