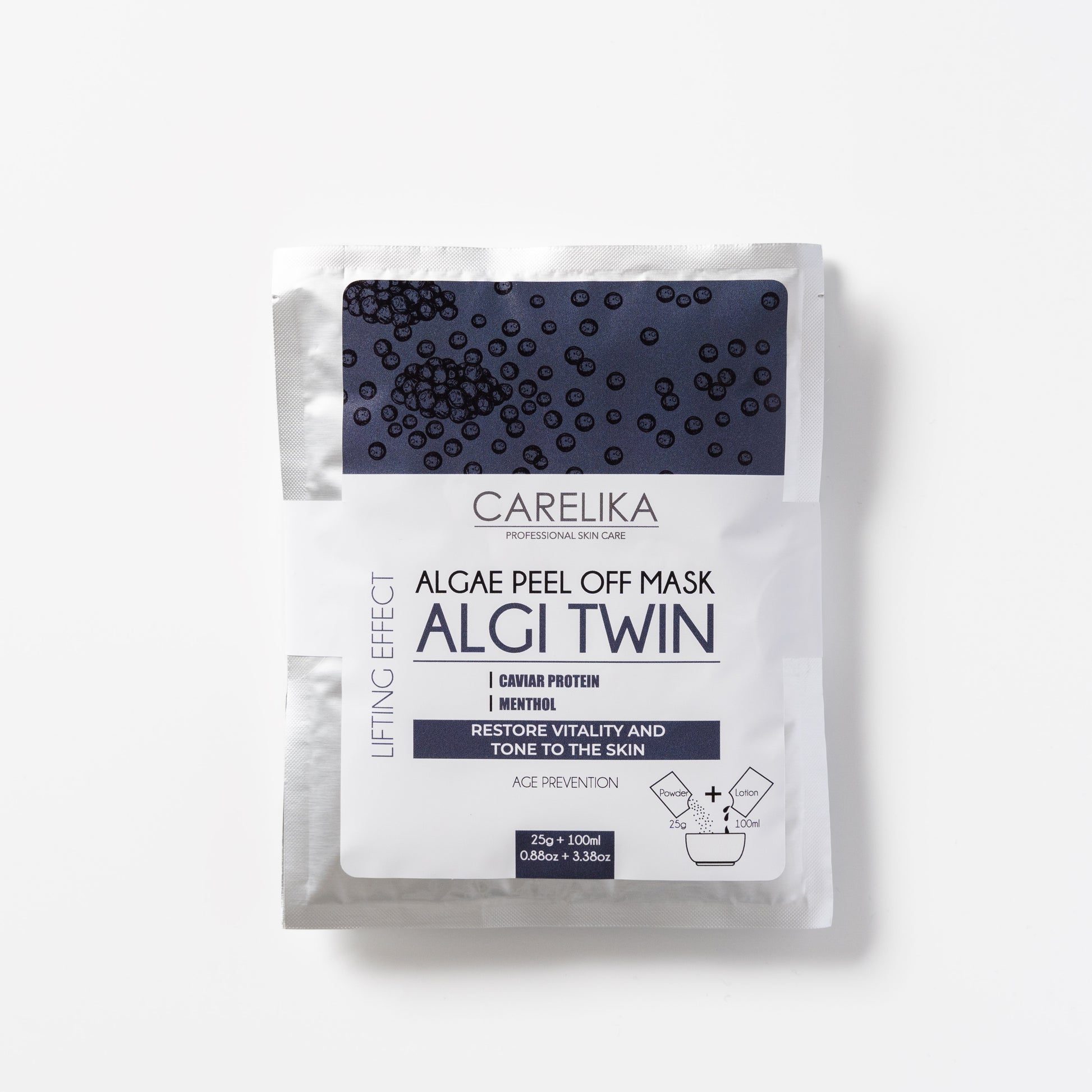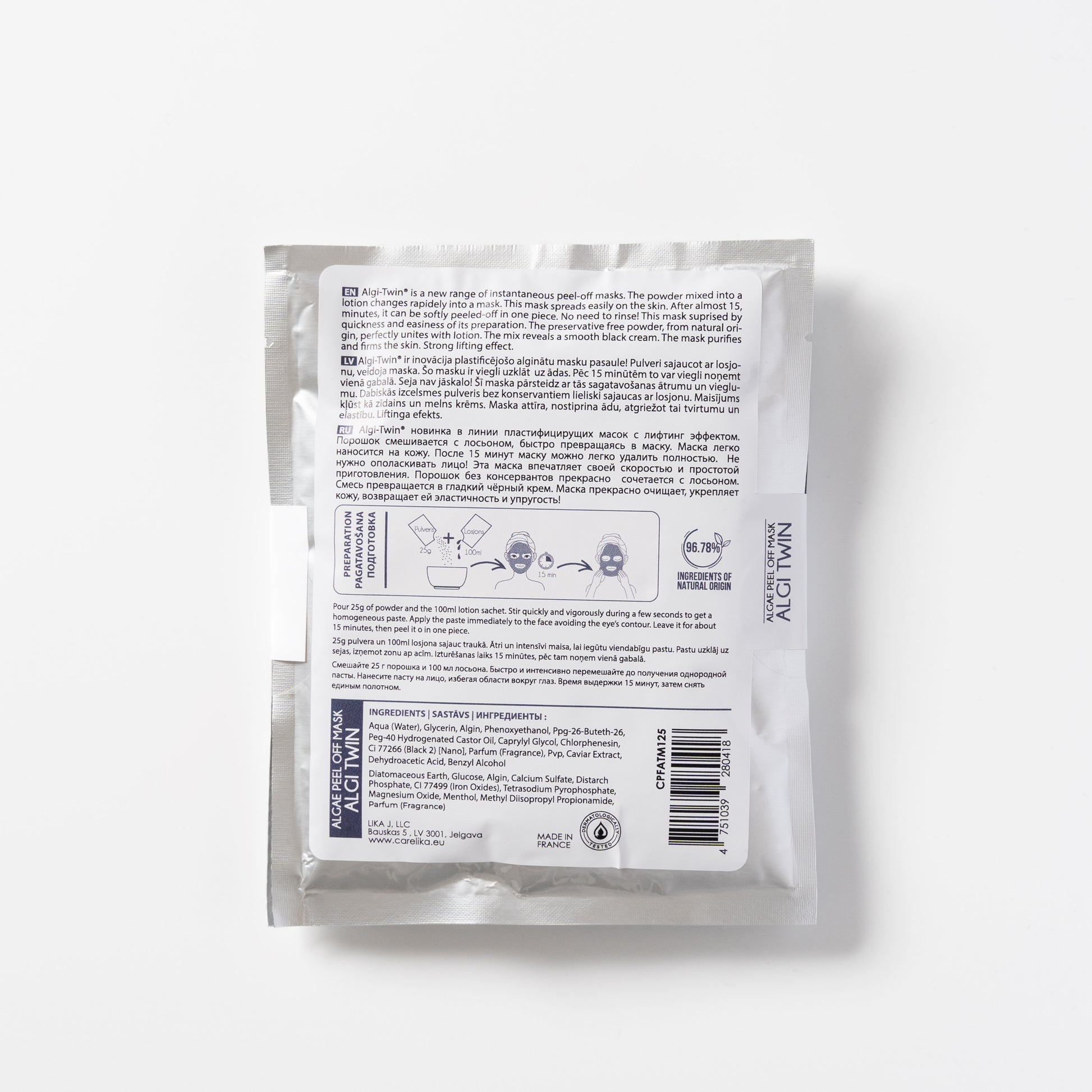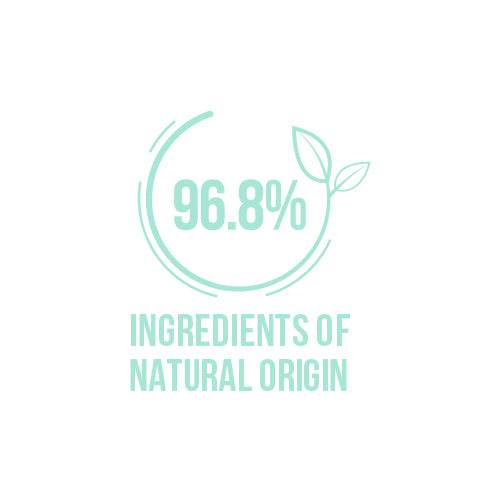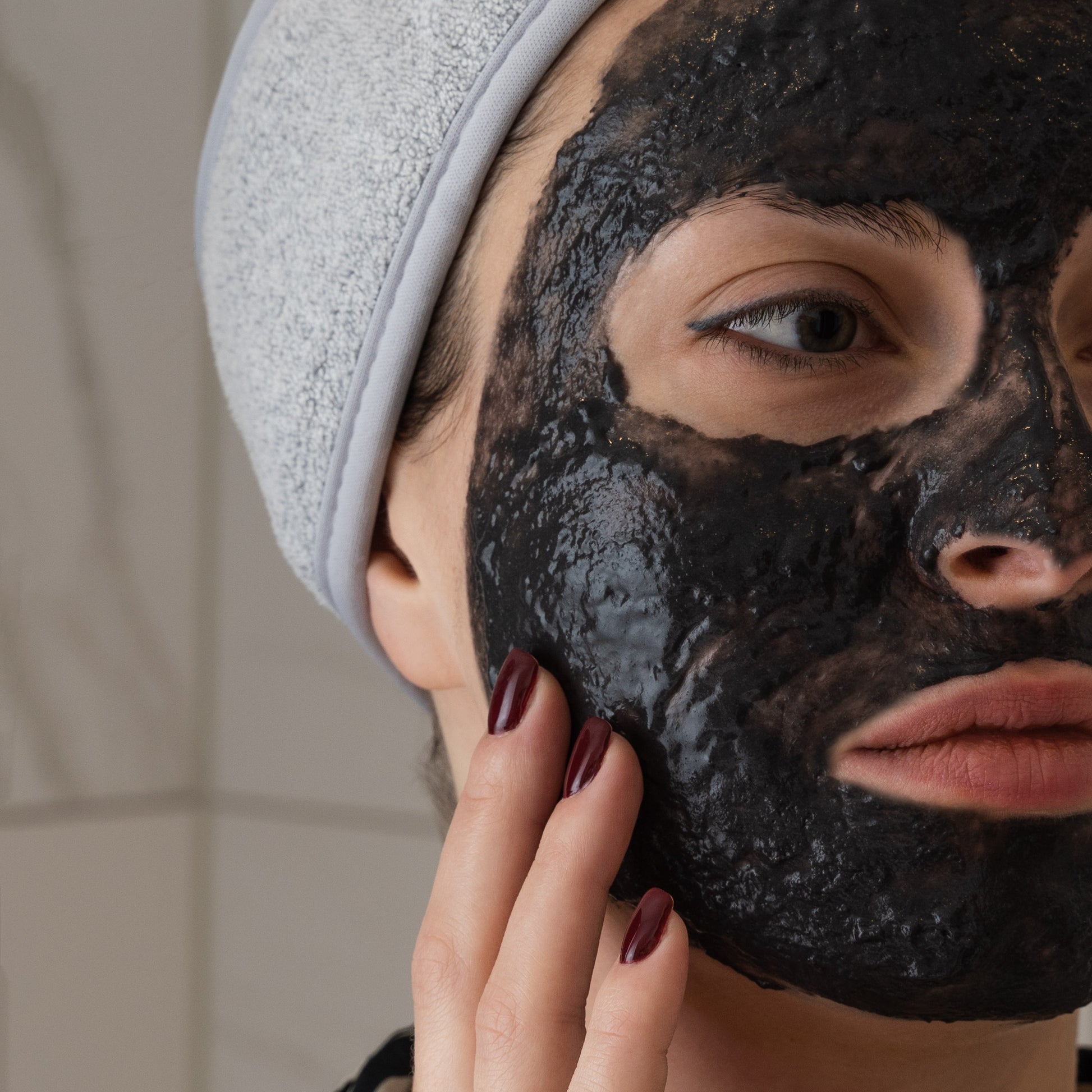 Algae Peel Off Mask Algi-Twin + Solution Lotion
What is it?
CARELIKA Peel-Off Firming Algi-Twin Mask is a revolutionary peel-off mask with the best quality caviar that rejuvenates your skin, making you look younger! The mask contains caviar protein that is power-packed with vitamins, minerals, and amino acids that deeply nourish the skin and gives a healthy appearance. The firming mask is a great relief from saggy and dull appearing skin.
The mask enhances cell renewal and regeneration, boosts collagen synthesis, and helps to prevent the occurrence of deeper wrinkles. Combined with the coolest ingredient-essential oil of menthol, the mask tightens the pores, gives firmer skin, and removes every fatigue sign giving you a refreshing feeling.
Using the mask is very simple as the powder easily mixes with lotion without forming lumps and forms a smooth paste. This alginate-based mask will never leak while applying and is also easy to remove in one piece!  It's a no-mess mask that you don't have to wash off.
Get a firm and wrinkle-free look with the CARELIKA Peel Off Firming Algi-Twin Mask.
What does it do?
Deeply nourishes and removes fatique

Boosts collagen production and regenerates cells.

Restore density and restructure the dermal layers

Makes your skin more elastic and removes ageing signs.

Tightens the skin pores and relieves inflammation.

Refreshes and rejuvenates.

How to use it?
Ingredients
Use the mask as suggested in the following procedure:
In a bowl take the 25g of powder and mix it with 100 ml of water. Alternatively, you can add 100 ml water directly into the container.
Work out a homogenous smooth paste with intense stirring.
Apply the paste on the face using a brush, avoiding the eye contour.
Leave the mask for 15 minutes
Now peel it off in one piece.
Apply your favorite serum or cream.
Aqua (water), glycerin, algin, phenoxyethanol, ppg-26-buteth-26, peg-40 hydrogenated castor oil, caprylyl glycol, chlorphenesin, ci 77266 (black 2) [nano], parfum (fragrance), pvp, caviar extract, dehydroacetic acid, benzyl alcohol

It's the inside that matters!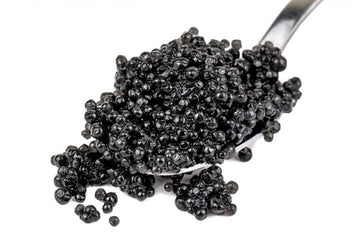 Caviar
Extracted from the premium quality unfertilized sturgeon fish eggs, it is rich in high-quality amino acids, minerals, and essential fatty acids, especially polyunsaturated fatty acids which exert emollient and moisturizing effects. An excellent skin conditioner, caviar extract has anti-aging effects as it accelerates cell renewal, enhances the skin's immune system, and maintains skin elasticity.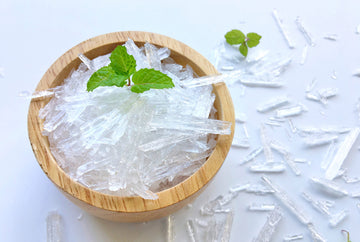 Essential oil of menthol
Powerful cooling and refreshing essential oil of menthol relieve pain and inflammation with its cooling ability. Its minty aroma leaves you refreshed and energised. It helps relax muscles, and improve blood circulation which helps skin cells to receive more oxygen and accelerate cell renewal.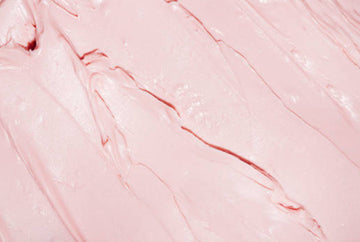 Alginate
Extracted from brown seaweed, alginate deeply moisturizes the skin. Its antioxidant, anti-inflammatory, and antibacterial actions help reduce inflammation and irritation. Being a rich source of nutrition, alginate nourishes your skin with a refreshing look. Get a supple, fresh, and clear complexion instantly!