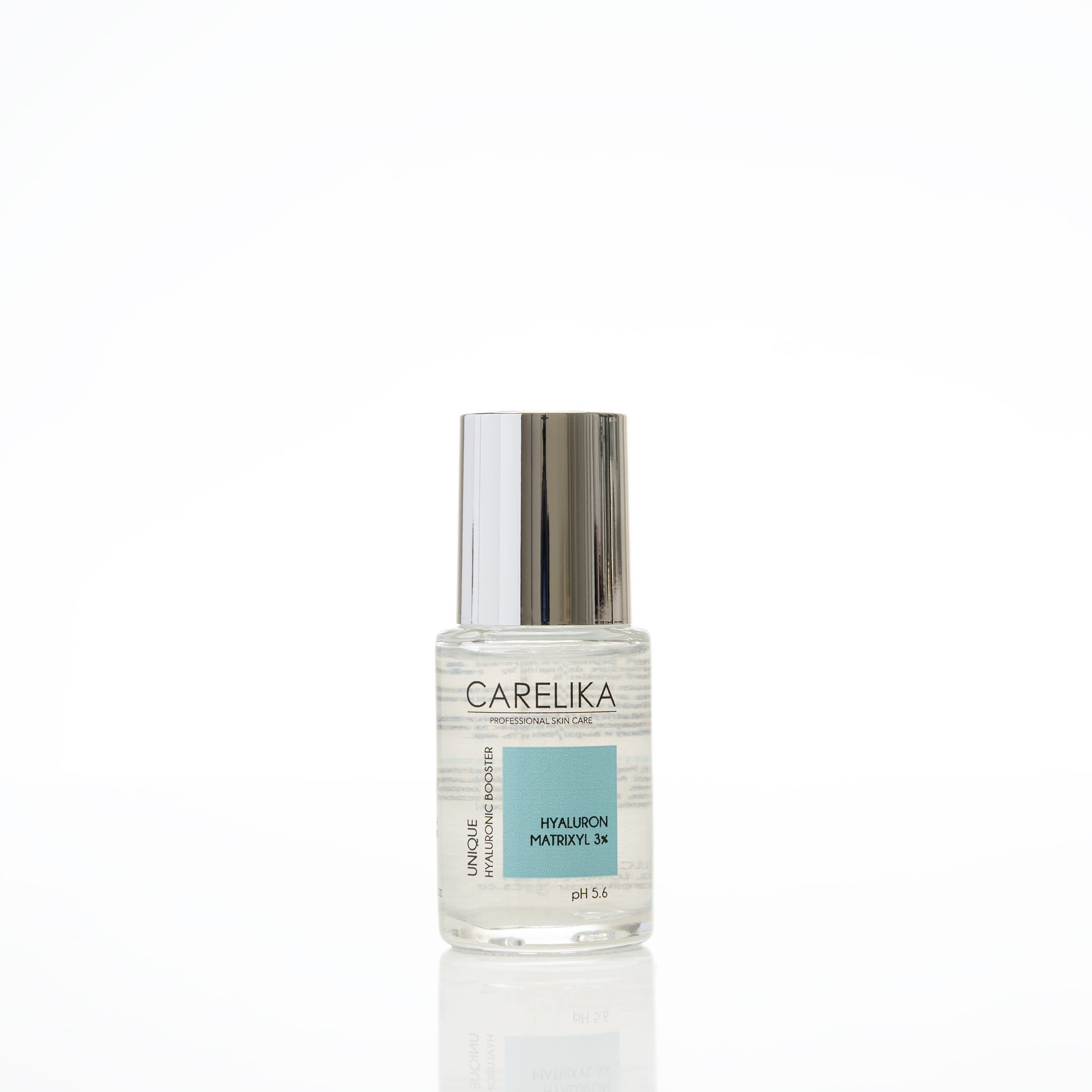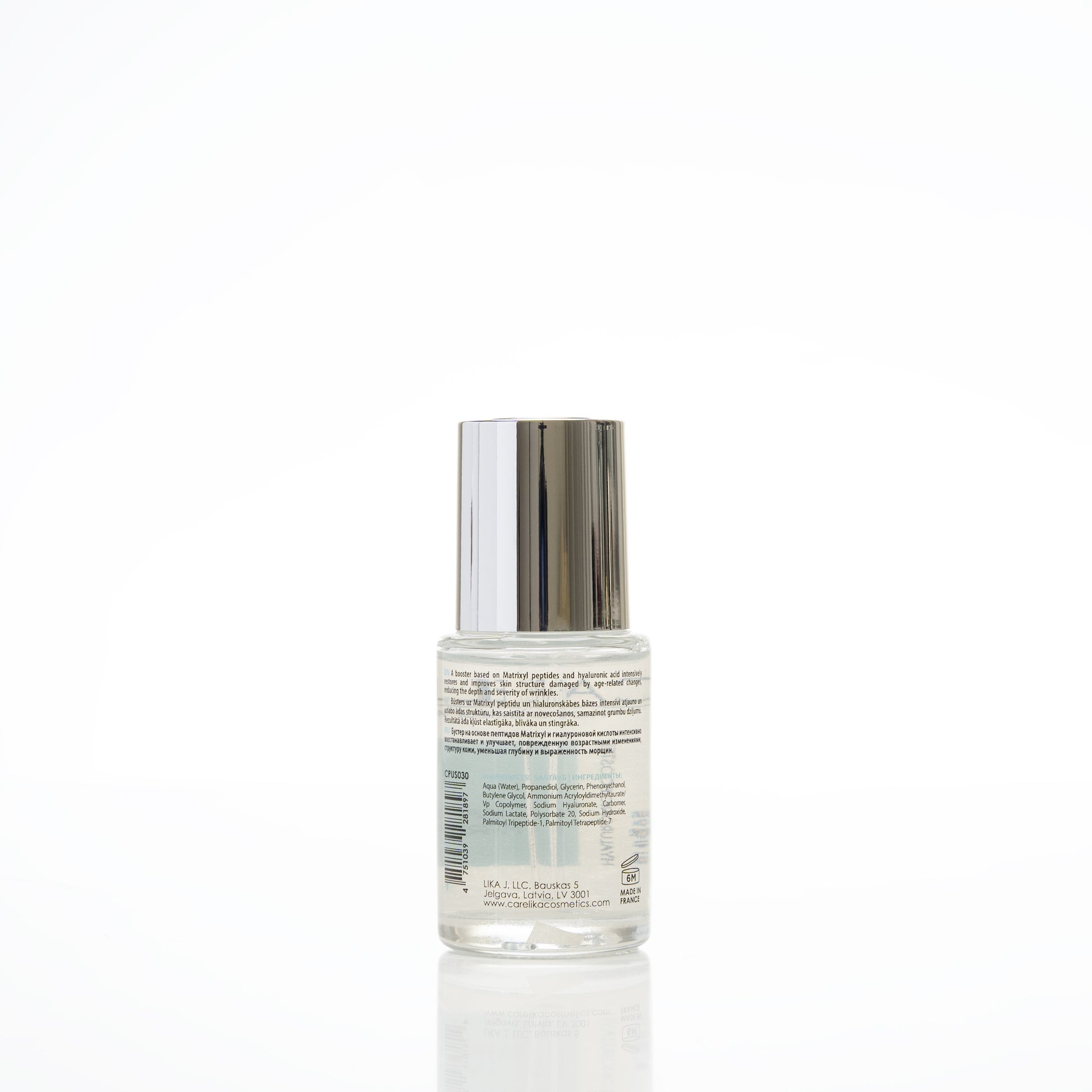 Unique Hyaluronic Booster Professional
What is it?
The Carelika Acid Hyaluronic Serum is a super hydrating serum that infuses hydration in deeper layers of skin giving a soft and silky appearance and reducing the ageing signs. Suitable for all skin types, this serum is your solution to fine lines, dark spots, and dry skin. The serum is power packed with the goodness of two different grades of sodium hyaluronate. The high-molecular-weight hyaluronate imbibes water and prevents water loss from the skin surface to maintain enough hydration, while the low-molecular grade imparts elasticity by building collagen and speeding the tissue repair deep within. Get the double benefit of moisturization and fight the ageing signs with the regular use of this serum.
Moreover, its unique formula has the power of Matrixyl® which mimics the body's cell messengers to effectively reduce wrinkles. A potent collagen booster and fine lines remover, this serum is all set to take your skin to an entirely different level, where it appears more youthful, firmer, and radiant. This serum penetrates deep to remove the deep-seated wrinkles, enhance your complexion and leave your skin feeling uplifted, smooth, and radiant!  
Embrace this carefully crafted serum formulation as a part of your daily ritual and flaunt your youthful look!
What does it do?
Delivers intense hydration to the skin to keep it supple and plump
Boosts collagen production to improve skin texture and tone
Encourages firmer skin and fights the onset of lines and wrinkles
Fades dark spots and blemishes and brightens the complexion
Restores the cells from photodamage.
Regenerates cells giving a firmer and more youthful appearance.

How to use it?
Ingredients
Use serum as a daily beauty ritual in the morning and/or evening for the best results.
Cleanse your face and neck thoroughly with a cleanser.
Using a soft towel, pat dry.
Place 3-4 drops of serum directly on your face.
Gently massage the serum on your face and neck using your fingertips till it gets absorbed.
For more benefits use a dual contouring massage roller or 6D lift and tone germanium massage roller.
Do not rinse it off leave it on your face.
Follow up with your favorite moisturizing cream.
Aqua (Water), Propanediol, Glycerin, Phenoxyethanol, Butylene Glycol, Ammonium Acryloyldimethyltaurate/VP Copolymer, Sodium Hyaluronate, Carbomer, Sodium Lactate, Polysorbate 20, Sodium Hydroxide, Palmitoyl Tripeptide-1, Palmitoyl Tetrapeptide-7
It's the inside that matters!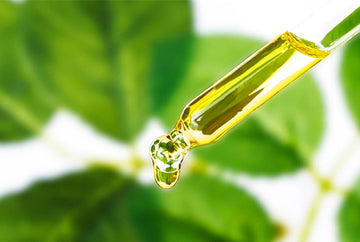 Matrixyl®
Best known anti-ageing active that accelerates tissue repair and stimulates healing! It is a messenger peptide have an outstanding capacity to penetrate deep into the skin layers and increase the production of collagen and fibronectin to give you a wrinkle-free look. Matrixyl® enhances extracellular matrix production, accelerates tissue repair, boosts elasticity and firmness, and improves skin hydration and smoothness making you look and feel younger!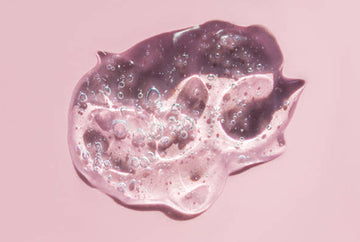 Sodium Hyaluronate
The mixture of sodium hyaluronate is an excellent moisture absorber with sponge-like properties, that imbibe excess moisture into the deeper layers of skin. High molecular weight hyaluronate delivers immediate intensive hydration to the skin surface resulting in instant smoothing and firming. It forms a breathable film that locks the moisture to promote freshness. Low molecular weight sodium hyaluronate penetrates deeper into the skin's structure, providing maximum below-the-surface hydration and in turn rehydrating cells over time. It rejuvenates the skin by improving its viscoelastic properties and thus significantly decreases deep wrinkles.